Clean-up works began on Wednesday at one of Wallonia's most toxic waste disposal sites: the former Limoy landfill, next to Namur. Limoy is among the seven priority sites for which the Walloon government has allocated a total of €16 million to fix.
This is the first time in 15 years that Wallonia allocates a budget to address the "environmental time bombs", Le Soir reports. The Limoy clean-up project has a €1.7 million budget and is expected to finish in December 2023.
The landfill in Limoy collected trash starting in 1968, including hospital and household waste, as well as the residue from the construction of a highway. The sandpit filled with trash was covered up in 1991, creating a 3,2-hectare "meadow", now neighbouring a house and a farm.
There are 310,000 cubic meters of garbage – enough to fill 124 Olympic swimming pools – buried underground, which pollute the groundwater of the local community.
'Trash juice' in the waters
The decades-old rubbish releases toxic gases and liquids. Decomposing waste emits methane and carbon dioxide, the two main greenhouse gases responsible for climate change, in a mixture known as biogas. Rainwater also interacts with decaying waste: it seeps through the materials and draws out chemicals, forming a "trash juice" (known as leachate).
Modern landfills usually have systems in place that prevent nearby contamination with biogas and leachates, but older sites – such as those Wallonia is targeting – do not.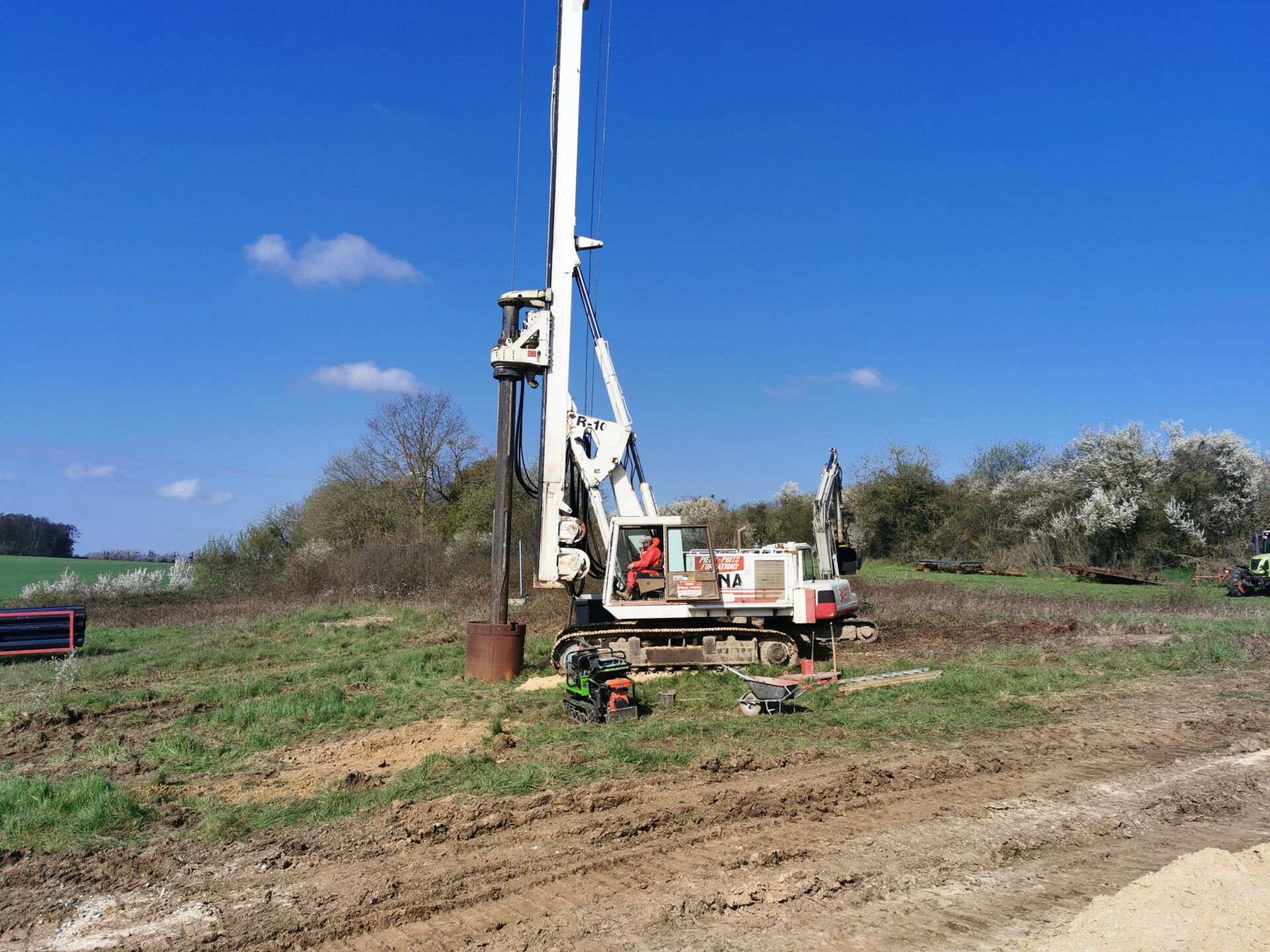 In Limoy, local groundwater is tainted with a toxic cocktail of heavy metals, mineral oils, chlorinated solvents and other compounds, some of which are typically found in oil or coal. Since 2005, an 'emergency' biogas extraction system has been put in place.
For the clean-up works, SPAQUE (Wallonia's agency for the rehabilitation of polluted sites) and Ghent-based company Aclagro are digging 15 wells, each 10 to 30 meters deep, to extract the biogas and leachate, reports La Dernière Heure.
The site will eventually be covered with two meters of earth and will be turned into a solar panel field. The extraction system will remain in place until pollution is sufficiently reduced, which may take up to 20 years.
Environmental time bombs
The other priority sites designated for cleanup by 2026 are next to the cities of Chatelet, Tournai, Binche, Wavre, Boussu and Flobecq. The Boussu and Flobecq projects have the largest budgets with €8.5 million and €11 million, respectively.
The seven sites are the most dangerous ones in Wallonia, branded "environmental and health time bombs" the region's Environment Minister Céline Tellier. In 2021, SPAQUE analysed over 65 sites to identify the most concerning ones. Wallonia is estimated to have 3,500 old landfill sites, 2,500 of which were mapped in Flanders last year.
Les sols constituent une ressource naturelle qui n'est pas indéfiniment renouvelable et qui doit être protégée.Dans le cadre du Plan de Relance de la Wallonie, 16.050.000€ vont donc être débloqués pour assainir des décharges problématiques comme celle de Limoy à Namur. pic.twitter.com/2O9Kdi00S5

— Céline Tellier 🌎🌻 (@celine_tellier) May 12, 2022
Old industrial waste is also problematic as many of the factories in Wallonia had spoil tips – where residue rocks from mining were left in giant piles that trap heat and erode the soil. Since the 1980s, up to 2,5 million tons of asbestos have been discarded in landfills around the country.
Related News
"We must now correct the mistakes of the past," Minister Tellier told Le Soir. "We made this political choice".
Landfills of industrial and household waste are major contributors to climate change. They are super-emitters of methane, a greenhouse gas which has over 80 times more warming power than CO2. Worldwide, the sites emit over 28 tonnes of methane per hour.