Symbol of a Belgium of the past, a pioneer of civil aviation but also an ambassador of Belgium abroad, Sabena would have blown out the candles to its 100th birthday on 23 May 2023 – if the airline had not gone bankrupt in November 2001.
The first official Sabena route was completed in May 1923. Limited to mail and freight, it linked Brussels to Lympne in the UK.
In 1925, a Sabena plane landed in Africa for the first time, but it was not until 10 years later that a regular route was established. The African continent would be an important spearhead for Sabena (as it was for its successor Brussels Airlines).
In 1958 the company passed the 10,000-employee mark. At the same time, however, its financial situation deteriorated until the deficit exceeded one billion Belgian francs in the mid-1970s.
The Belgian state had to regularly intervene, injecting several billion into the company, while restructuring followed.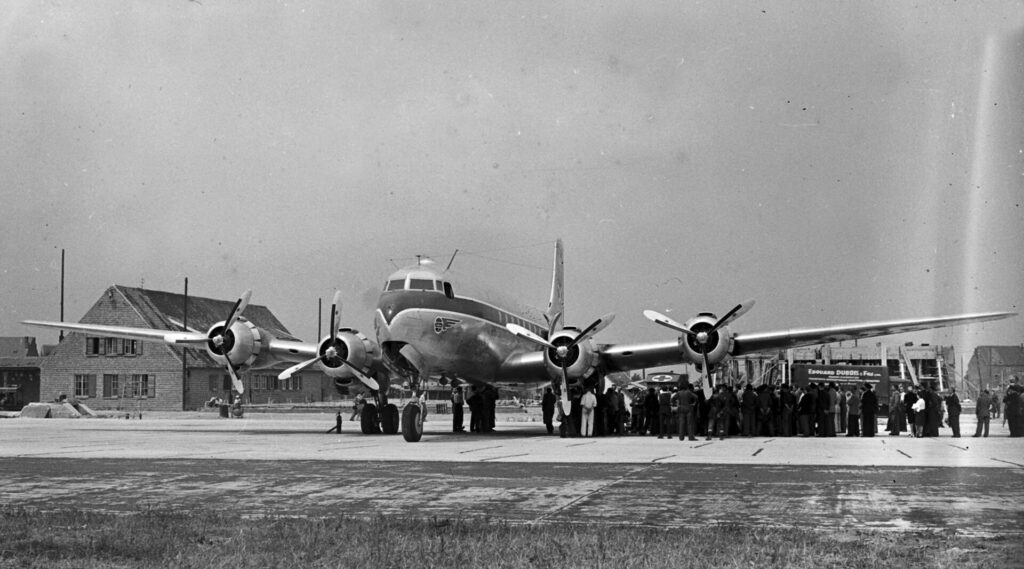 This was followed by possible partnerships with other airlines, including SAS, British Airways and KLM.
In 1995, Sabena was bought by Swissair, after the Swiss company acquired 49.5% of the company.
However, the attacks of 11 September 2001 in the United States deal a harsh blow to a sector that was already in great difficulty.
Swissair itself went bankrupt, pushing Sabena into the abyss.
On 7 November, the Brussels Commercial Court declared Sabena bankrupt, leaving some 7,300 people out of work.
In the meantime, some economic actors had been working on the restart of a new airline, with a reduced wingspan. This was Delta Air Transport (DAT), the regional subsidiary of Sabena.
In 2002, DAT became SN Brussels Airlines, the current Brussels Airlines. The latter is now owned by the German Lufthansa group.