To celebrate the International Day for Biodiversity, environmental organisations organised the first biodiversity march in Brussels on Sunday. Some three hundred people took part in the march.
The march for biodiversity was organised by Stop Ecocide, Greenpeace, Canopea, Rise For Climate, Youth for Climate, Climate Justice for Rosa, Fondation Européenne pour le droit du vivant, Extinction Rebellion, and Grandparents for Climate.
Organisers are calling for a more ambitious definition of ecocide to be included in Belgian legislation.
"We regularly demonstrate for the climate, but the biodiversity crisis is also very serious and closely linked to the climate crisis. Measures such as the recognition of ecocide in the criminal code are necessary to slow down this trend," said Ruth-Marie Henckes, biodiversity expert at Greenpeace.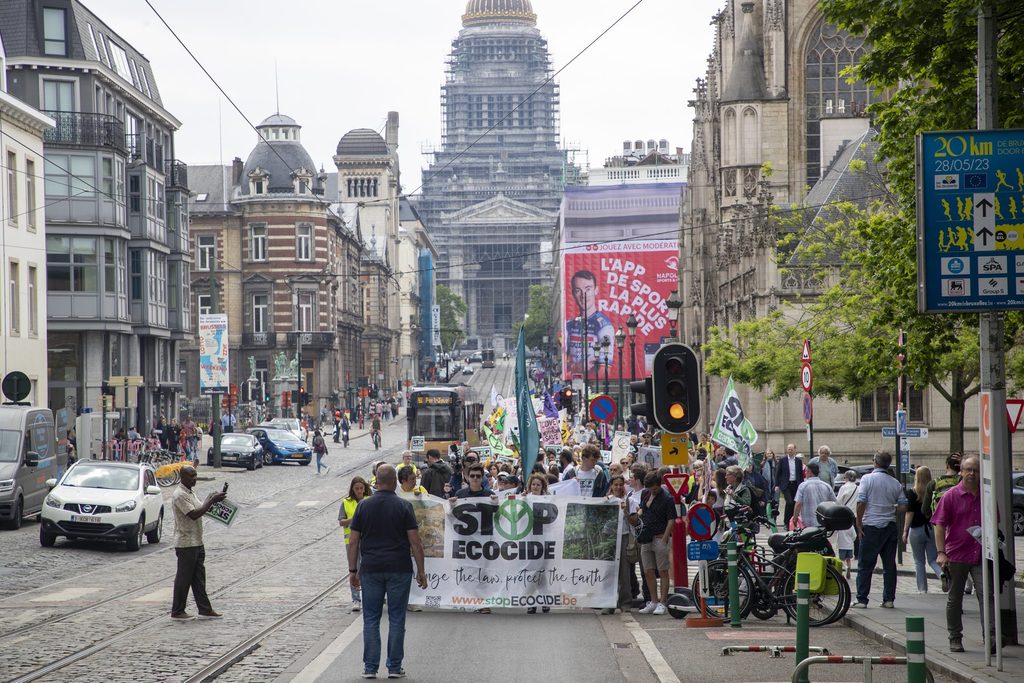 "Ecocide is the destruction of an ecosystem, or the infliction of irreparable damage," Henckes points out. "By including ecocide in the criminal code, prison sentences can be pronounced for damage to the climate or an ecosystem."
Justice Minister Vincent Van Quickenborne (Open VLD) included ecocide as a crime in the new penal code last year, "but actually it's not quite there yet," Henckes says. "The proposal still has to be advised by the Council of State, which checks the legality of the proposal. After that, it will still go to parliament."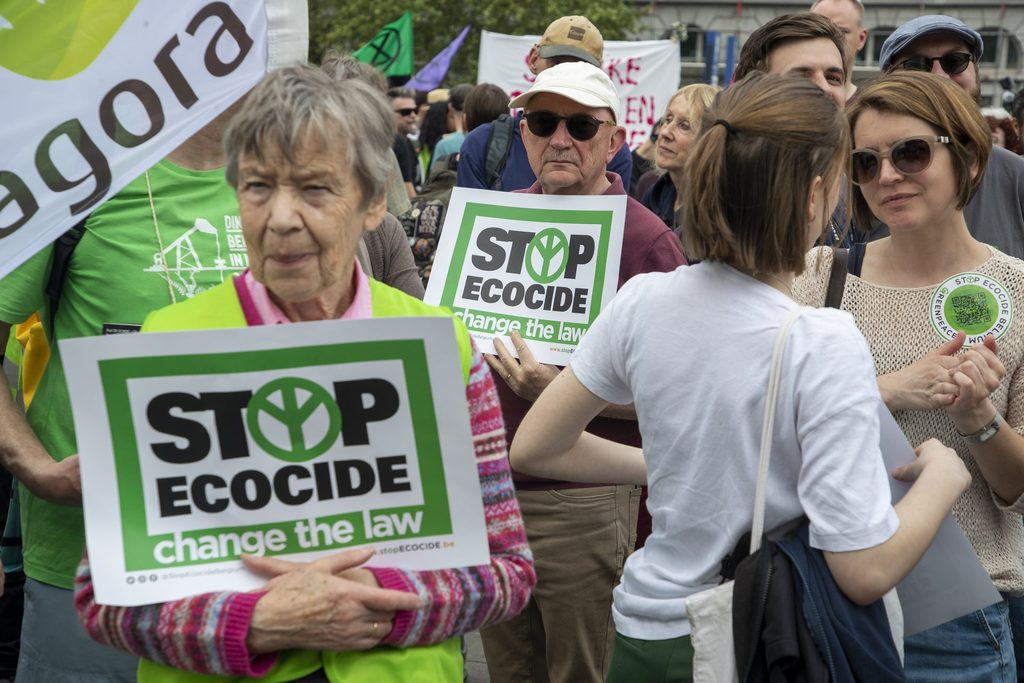 "The government's definition of ecocide is very limited. It is only about deliberate damage, but the major ecocides in the world are rather a result of a lack of precaution," Henckes believes.
The Greenpeace expert points out that parliament already endorsed a resolution in 2021 where the definition of ecocide is "much more ambitious and matches our definition of ecocide". Henckes therefore hopes to find an ally in parliament to further raise the ambition for ecocide.