The Brussels Times' weekly round-up of positive news stories to give you that Friday feeling and kickstart your weekend.
Today's top positive pick
Cyclists from the Brussels organisation BabbelBike were spotted this week taking a group of elderly people out on one of the organisation's regular bike rides.
BabbelBike states that its mission is to "contribute to a happier, dignified and inclusive society", with the most rewarding part for the team of volunteers being "the smiles that shine on our beneficiaries' faces."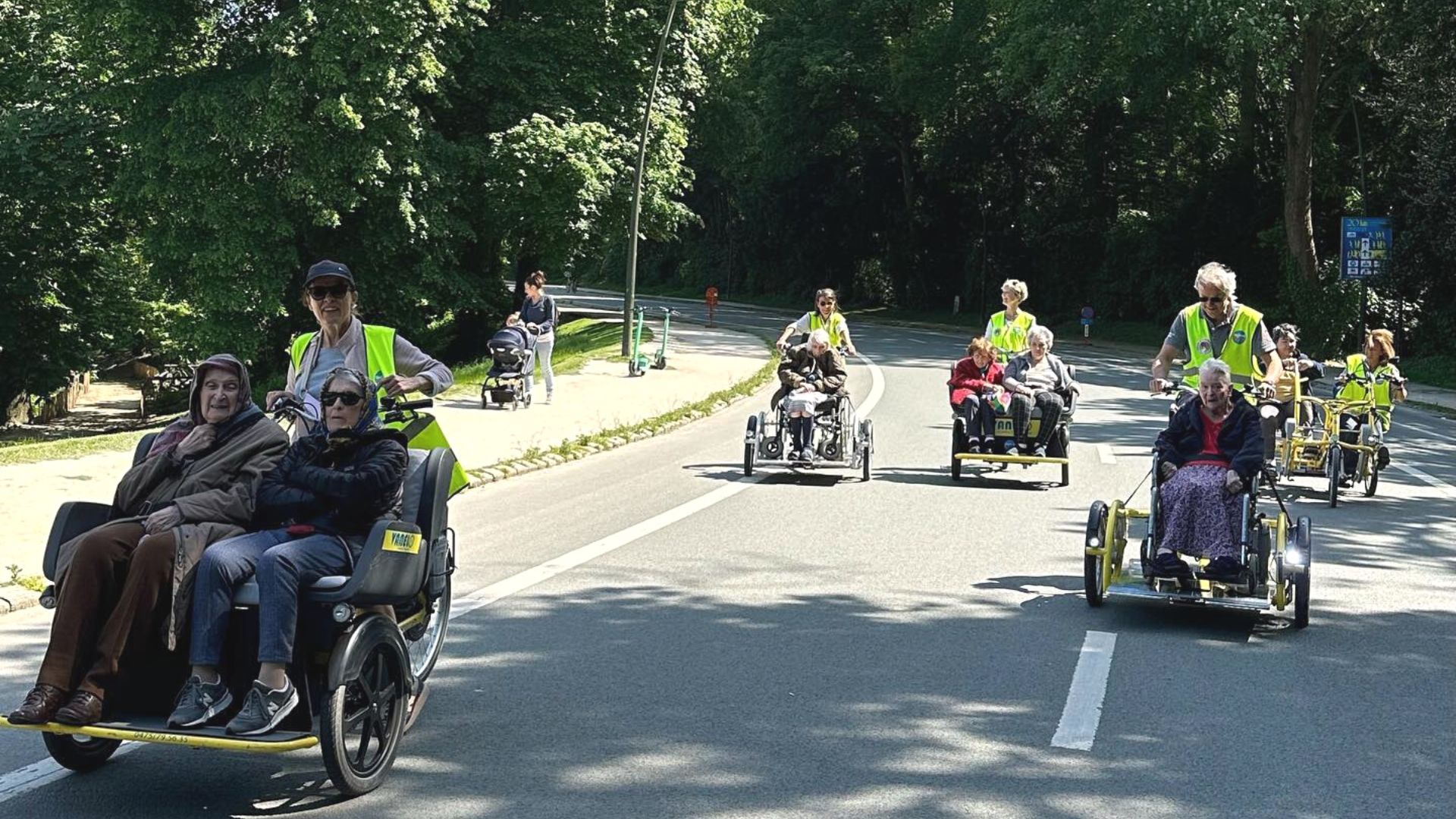 At the beginning of 2021, Béné and Pierre Visart were looking for a way to bring meaning to their work and lives. Yet their lives were turned upside down when in the summer of 2021 Béné had a water-skiing accident which left her quadriplegic.
During rehabilitation, the pair discovered a complete range of bikes adapted for persons with reduced mobility (PRM). They tried one out and were overjoyed to be able to pedal together once again.
After sharing the idea of electric tricycles adapted for PRMs with co-founder Vanessa Cuevas, BabbelBike was born at the end of 2022.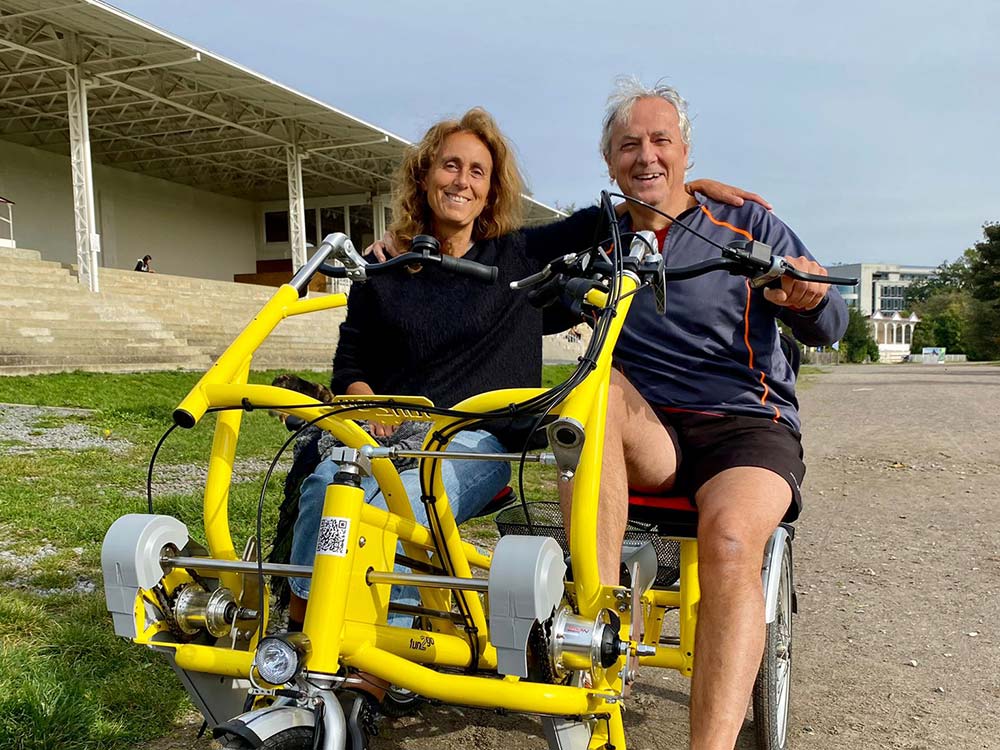 The non-profit organisation brings together a team of volunteers to offer bike rides to the elderly, sick, isolated and/or disabled. This year, they aim to take out 1,000 people, with 2-3 outings a week. They hope to expand their team to more than 60 volunteers, all the time offering a service that helps people who are often left isolated.
"I think it's great as a sport and finding yourself in the middle of the forest like this and in the middle of nature," one of the elderly participants happily said on an outing on 12 May organised by the Ixelles commune in Brussels.
For more information on BabbelBike or to make a donation, see here.
Other stories from this week to make you smile:
1. Belgians to represent STIB at European tram driver competition
Brussels prides itself on being home to some of the best tram drivers in the world, with the Brussels public transport operator STIB winning the competition in 2019. Two STIB employees will travel to Oradea in Romania on Thursday to represent Belgium in this year's much-anticipated competition. Read more here.
2. Belgian startup uses AI to identify sepsis in premature babies
Around 2% of babies are born premature every year, with a very low birth weight and at a much greater risk of contracting infections. However, a new Belgian AI monitoring system has now been developed to help detect sepsis earlier in premature babies, while also lightening the load of overburdened hospital staff. Read more here.
3. Belgian energy consumption fully covered by wind and sun for first time ever
With climate concerns growing, the need to increase renewable energy is greater than ever. National grid operator Elia announced that solar and wind energy alone generated enough power to cover the entire country's demand on Whit Monday, giving "a glimpse into our green energy future" said Belgian Energy Minister. Read more here.
4. 'Pure freedom': More open water swimming opportunities on the horizon
With the arrival of warmer weather in Belgium, the Flemish Government has taken a big step towards allowing people to enjoy swimming in its lakes and ponds. "To provide more wild swimming opportunities, we will simplify the rules to create a recognised swimming zone," the Flemish Environment Minister said. Read more here.