The cost of producing renewable energy went down last year, the International Renewable Energy Agency (IRENA) noted in a report issued on Tuesday.
The total average weighted cost of electricity decreased by 26% for concentrated solar energy, followed by bioenergy (-14%), solar photovoltaic energy and onshore wind energy (-13% each), hydroelectricity (-12%), and geothermal and offshore wind energy (-1% each).
IRENA has also reduced its 2020 projections for the total average weighted cost of electricity compared to its forecast from early 2018. The potential value of onshore wind energy in 2020 has now been cut by 8% to US$0.045 per kWh, while that of solar photovoltaic energy has gone down by 13% to US$0.048 per kWh.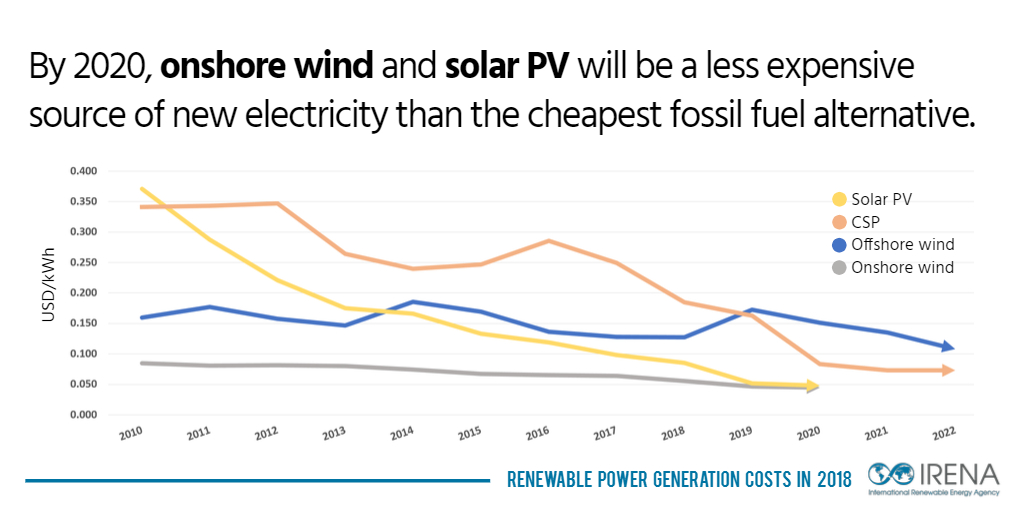 "By 2020, onshore wind and solar photovoltaic energy will be a less expensive source of new electricity than the cheapest fossil fuel alternative," the agency noted, adding that the low or decreasing technology costs will help make renewables competitive as a low-cost decarbonisation option, which is a key climate goal.
The Brussels Times