The names of the 39 victims of the fatal floods that swept across a large part of Belgium two summers ago were projected on well-known buildings in Brussels on Friday evening.
From the Palais de Justice, the Berlaymont building where the European Commission is based and on 16 Rue de la Loi, the Prime Minister's office, anyone walking passed important buildings in the Belgian capital on Friday may have seen the words #ClimateJusticeforRosa projected on the walls.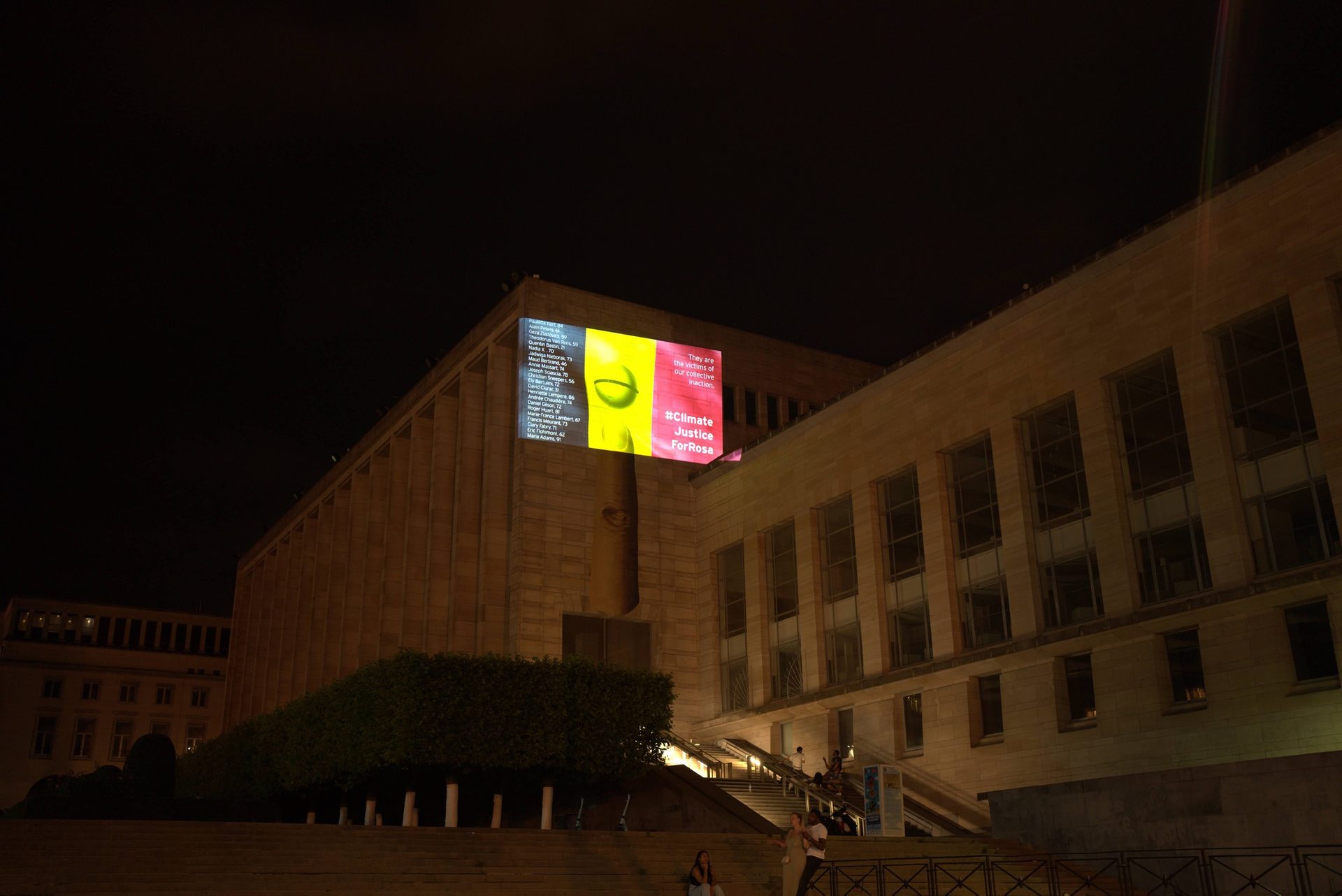 The collective behind the action, Climate Justice For Rosa, is an organisation calling for more attention to victims of climate change and working to stimulate conversations about the climate crisis.
The group was started by 16-year-old Benjamin Van Bunderen Robberechts, who saw his friend Rosa Reichel almost two years ago during the fatal floods in Belgium after meeting her at a camp in Wallonia.
He told VRT News that he tried to swim after her, but the water was too strong and she drowned. The event had a great impact on him, and he decided to remember his friend and other climate victims as well as draw attention to climate change by organising such actions.
With this specific action, the group called on the Belgian government to follow the EU's example by recognising 15 July as an annual day of remembrance for the victims of the climate crisis. The European Parliament on 15 June adopted a resolution making 15 July a European day of remembrance for the victims of the global climate crisis.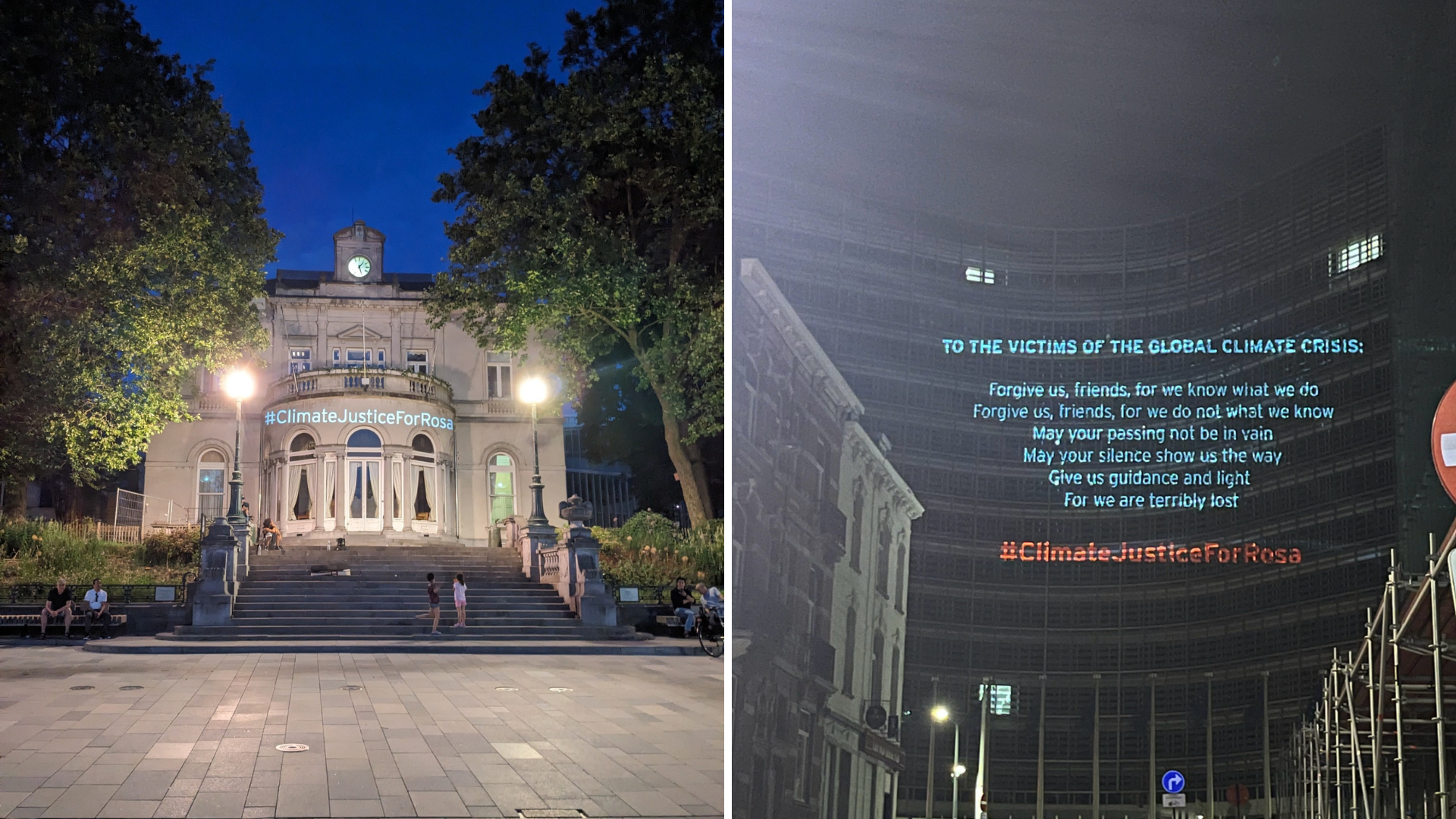 The date is symbolic for Belgium, as it falls around the time of the deadly floods, but he advocates for a day of remembrance at the Belgian level to recognise the victims within the country. "You can't find a list of the 39 victims in Belgium anywhere. I find that very bad. That's why we think it's important to mention and show their names."
On the occasion of the first European Day of Remembrance for the victims of the global climate crisis, Home Affairs Minister Annelies Verlinden presented her vision for the crisis management of the future based on the lessons learnt after the floods.
Related News
"We know that other crises will occur. I will be asking the government's partners to support my plan so that we can strengthen emergency planning and crisis management in our country, provide the help that our people need and make the necessary contribution to making our fellow citizens and our society more resilient," said Verlinden.