Small to middle-large companies (SMEs) hired fewer staff members in the first months of 2023 than in previous years in Flanders and Wallonia. In Brussels, the figure remained stable.
Structural employment in existing SMEs fell in the first few months of 2023 (-0.53%), SD Worx reported on Thursday. The percentage of SME jobs that were lost was higher than the percentage of new jobs created every month, with the exception of February and March.
In June in particular, almost one in eight SMEs (12.8%) were letting go of staff, the highest in the last four years. The proportion of employers taking on new staff (13.3%) was, however, the lowest for the same period. As a result, the job loss rate (2.03%) is as high as in 2019, a figure that is higher than that recorded in the past three years.
"It is worrying that we do not yet see a clear growth in jobs in the first six months, as in previous years. This may be due to caution over increased costs, but also that they are struggling to find the right people," Annelies Rottiers, SD Worx SME strategic advisor, said.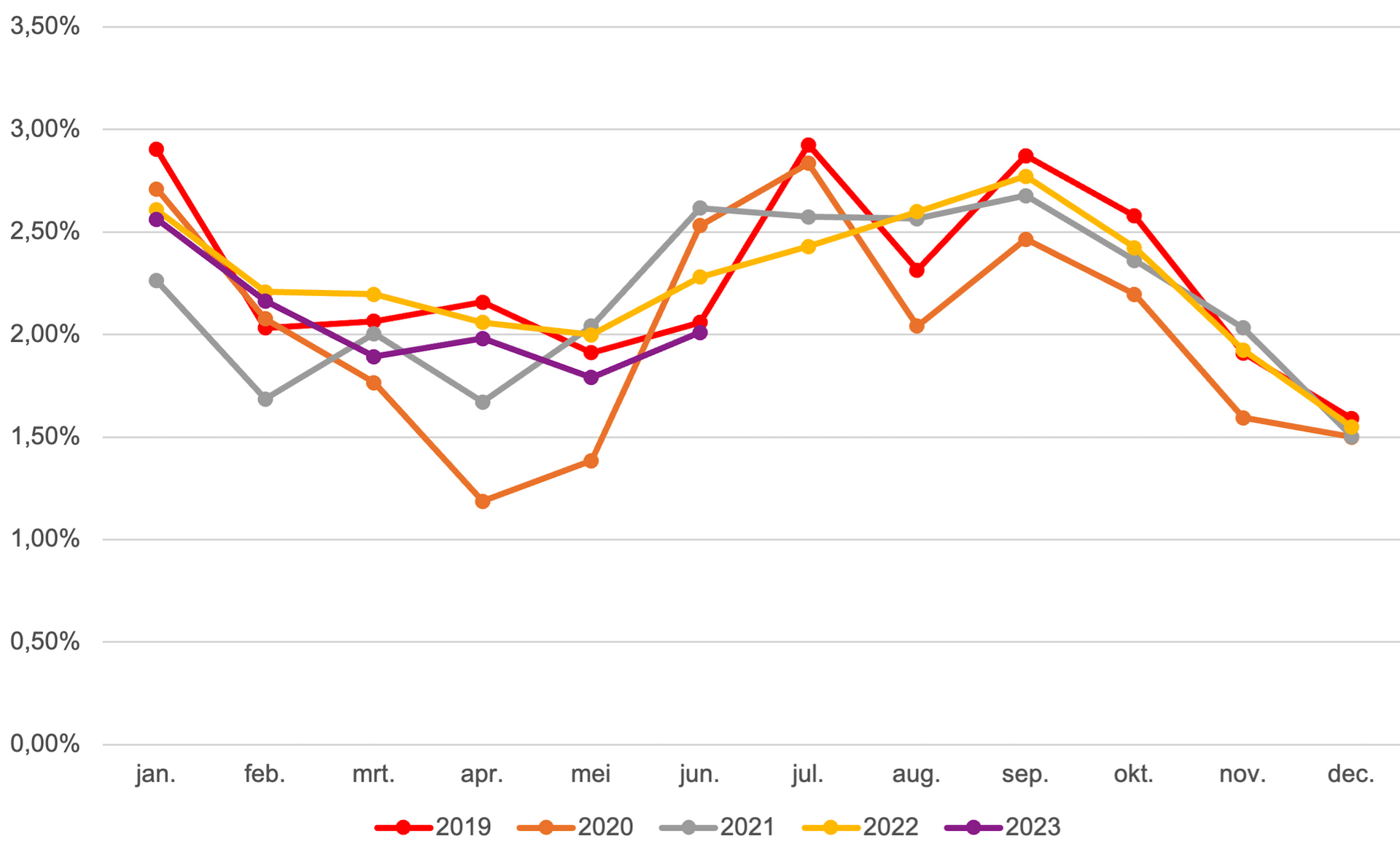 By way of comparison, employment rose by 1.25% between December and June 2022, and "an increase of 2.02% was even recorded before the pandemic."
The lack of growth was most pronounced in Wallonia (-0.86%) and Flanders (-0.57%). In Brussels, the figure remained stable (+0.07%).
The figures, based on salary data from more than 18,000 SME entrepreneurs, showed that the industrial sector – one of the largest in Belgium – as well as the ICT (information and communication technology) and logistics sectors (transport and warehousing, one of the strong holders in terms of SME growth) are particularly affected by this negative trend. Only jobs in SMEs in the financial services, real estate and healthcare sectors showed a positive trend.
Related News