Some 230 people were arrested at the riots that broke out at Sunday's European Manifestation for Democracy demonstration against coronavirus measures, which took place in Brussels.
Around 50,000 people took part in the protest, which remained largely peaceful until a group deliberately sought confrontation with the police in the European quarter on the fringes of the demonstration.
A total of 228 people were administratively detained (including 204 Belgians, three Germans, 11 French, eight Dutch, two Poles) for disturbing the public order, according to a statement from the Brussels-Capital-Ixelles police zone on Monday.
Six Belgians, three French people, one Dutch person and one Afghan person were put under judicial arrest for being in possession of a weapon, rebelliousness towards the police and damage to property.
Even before the start of the demonstration, six people were arrested for being in possession of prohibited or dangerous objects.
Meanwhile, a total of three police officers and 12 protesters were taken to hospital, but none of them are in a life-threatening condition. Several officers also sustained minor injuries.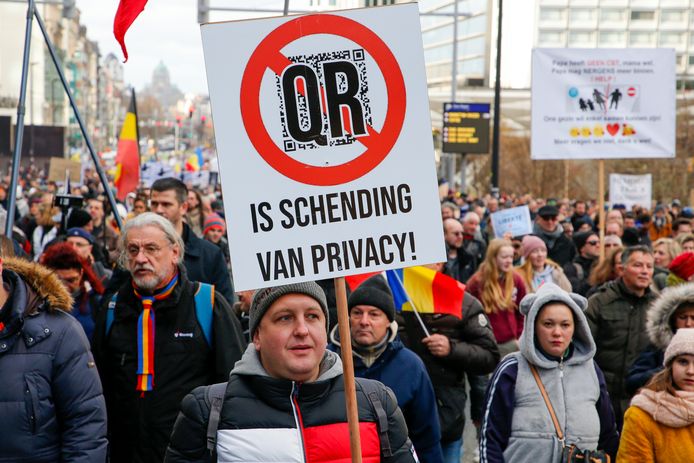 The rioters who deliberately sought confrontation with the police and committed acts of vandalism will be the subject of a further investigation, for which a judicial task force will be set up, the police zone added. A call for images was put out on Twitter.
Fifth demonstration to result in riots
Projectiles were thrown and several objects were set on fire by the rioters, resulting in the police deploying water cannons and using tear gas. The rioters were driven into the Parc du Cinquantenaire and although the whole park was cleared, the rioters continued to cause havoc.
Related News
The protesters allegedly caused damage to vehicles and buildings in the vicinity, and smashed the office windows of the European External Action Service (EEAS); which describes itself as "the diplomatic service and combined foreign and defence ministry of the European Union."
The violence witnessed today in Brussels and the attack to our premises are a shameful violation of everything we stand for as EEAS and EU. We are greatful for the tireless work of @federalepolitie @policefederale and we will keep defending peaceful paths of freedom of expression https://t.co/MKFU4BoMMy

— European External Action Service - EEAS ?? (@eu_eeas) January 23, 2022
This was the fifth demonstration against the coronavirus measures in the capital city in two months that ended in riots and resulted in severe damage to buildings and property, as well as multiple arrests.
Political outcry
Several Brussels politicians took to Twitter to express their shock and outrage at the riots. Mayor of the City of Brussels, Philippe Close, condemned the riots and in particular, the targeting of police officers.
"The physical attacks to which police forces have been subjected are unacceptable. In cooperation with the public prosecutor, we will do everything possible to identify the perpetrators," Close stated, thanking the Brussels police zones, their mayors and the federal police for their support.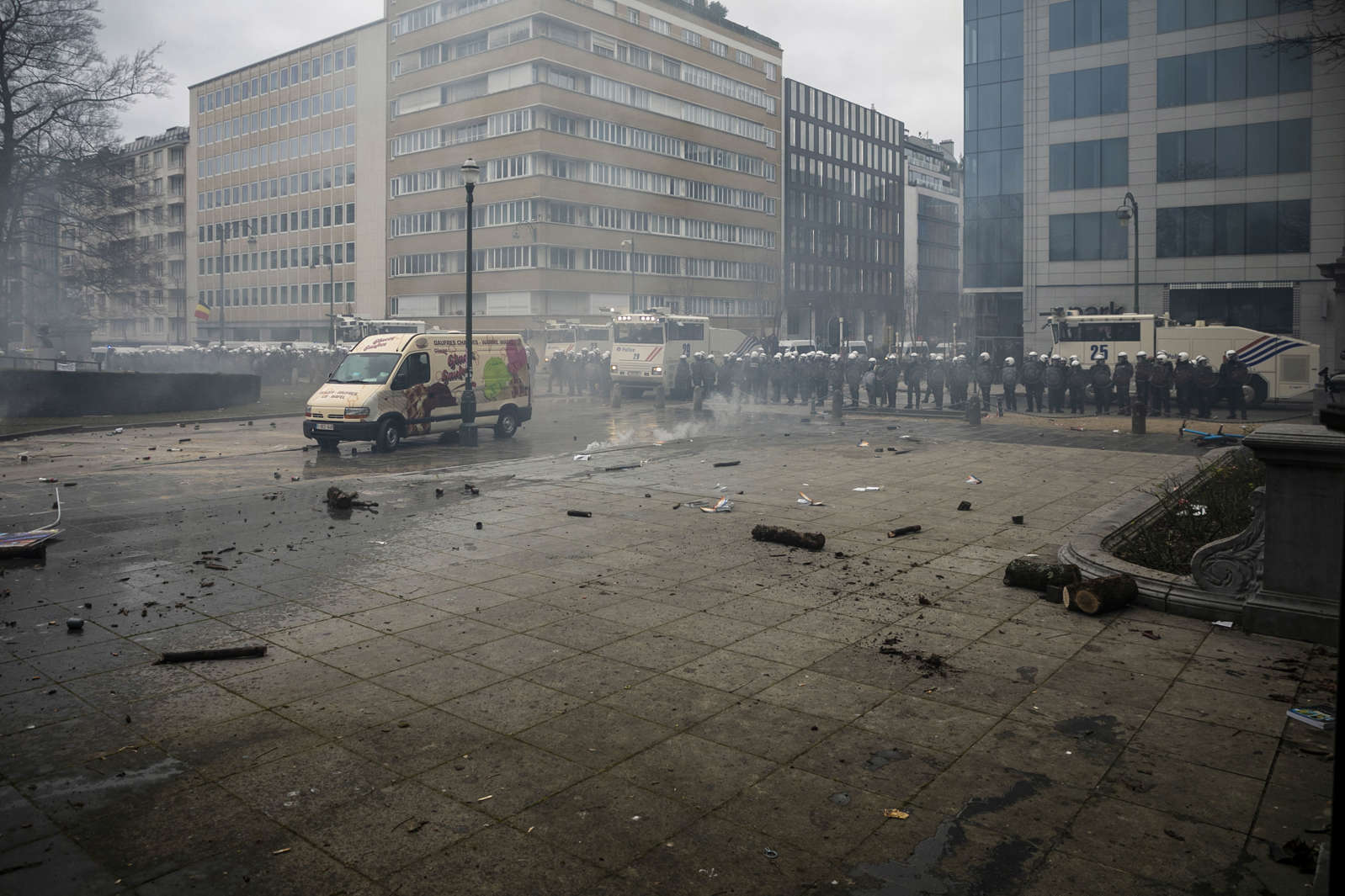 During a recent anti-Covid demonstration, police officers were accused of inciting violence themselves, resulting in a complaint being lodged against them.
Brussels Minister-President Rudi Vervoort called Sunday's events "totally unacceptable" and said that "demonstrating is not an excuse to destroy our city and attack our police." He added that authorities are working to track down and punish the perpetrators.
Finally, Brussels Finance Minister Sven Gatz shared videos of a fire leading to the entrance of a metro station in the city. "Stop eroding the right to free speech with blind violence. Stop confusing egotism with freedom and above all stop destroying my city, our capital," Gatz wrote on Twitter.
➡️ Stop met het recht op vrije meningsuiting uit te hollen met blind geweld. ➡️ Stop confusing egoism with freedom. ➡️ Et surtout: arrêtez de casser ma ville. Notre capitale. pic.twitter.com/zlu42P2FeN

— Sven Gatz (@svengatz) January 23, 2022
This article was updated at 12:00 to include a statement from the police.