Brussels may not be famed for hot weather, but when (if) summer comes around and the skies clear, there's no place like a rooftop to make the most of the warmer season.
The city is increasingly looking up for new spaces that locals and visitors alike can discover. Here's our guide to the best spots to take your aperitif to the next level.
The Roof at The 1040, Place Jourdan
The bar has great views of Place Jourdan and the European quarter – an ideal place to network with an Aperol spritz.
This one is for anyone looking to avoid the crowds of Place de Luxembourg on Thursdays. The party kicks off with a DJ on Fridays and Saturdays.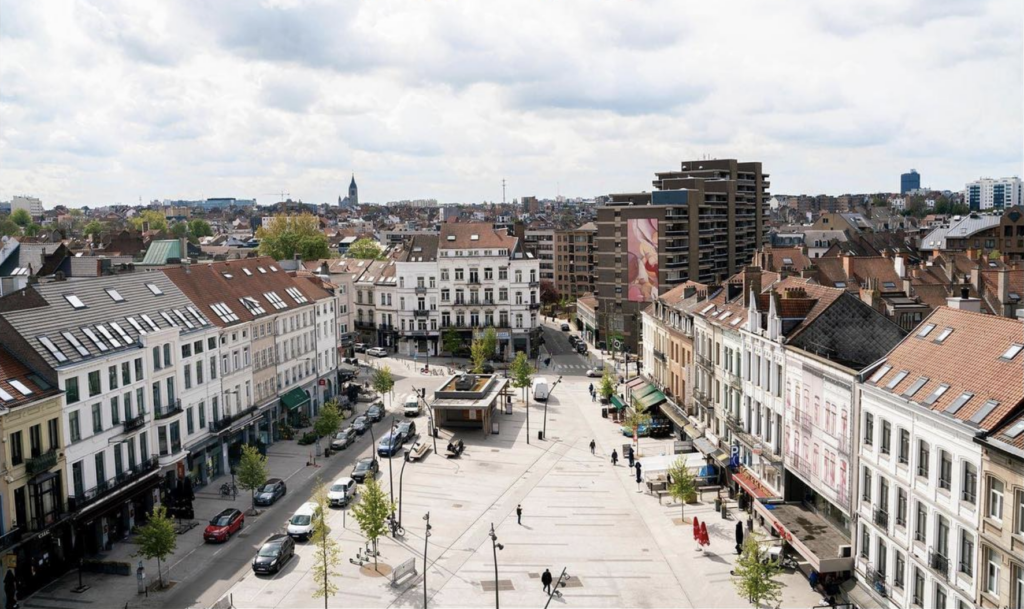 The 1040,
Sofitel Brussels Europe,
Place Jourdan 1, 1040 Etterbeek.
More info here.
Soko Rooftop by Quatre Bras de Tervuren
Perched on the eleventh floor, visitors can look towards the city centre or the spectacular Forêt de Soignes. For those looking for a calm oasis, the bar boasts groovy tunes, tasty cocktails and a relaxed atmosphere.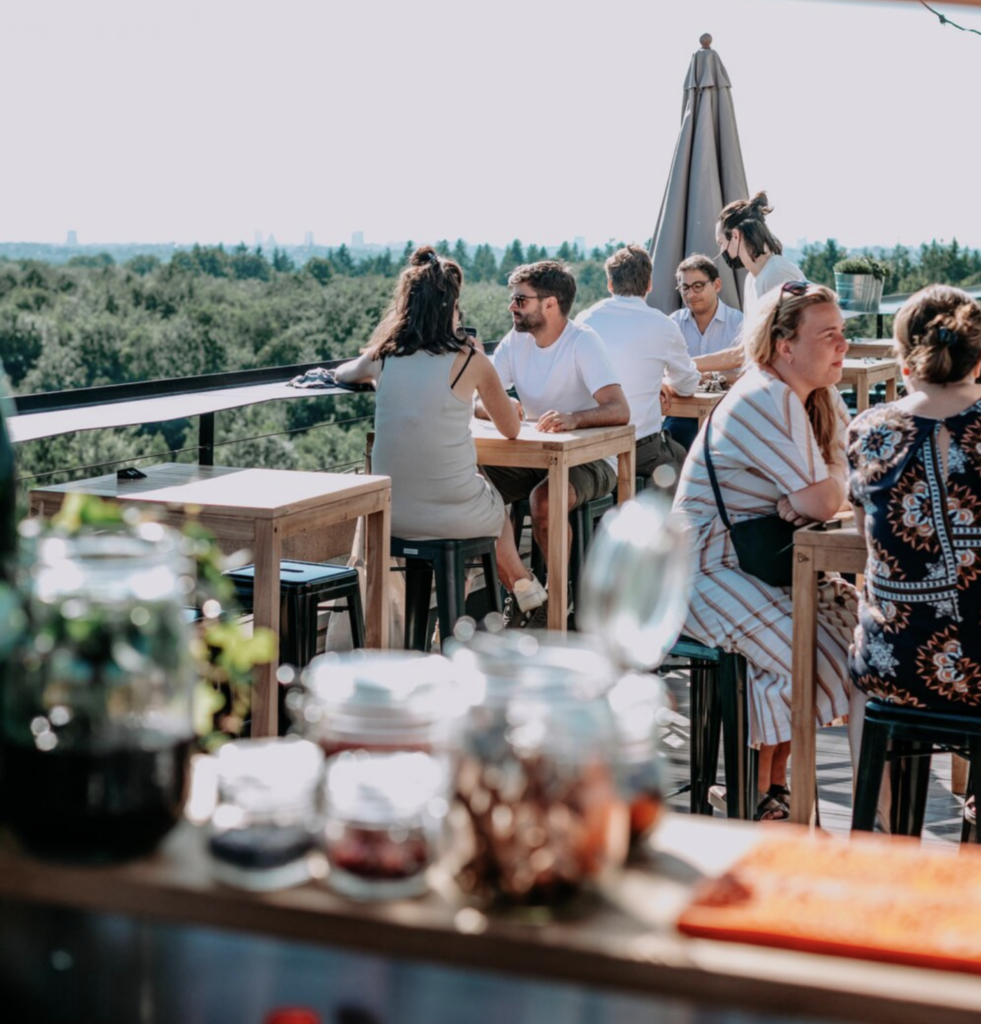 The Soko rooftop
455, Mechelsesteenweg,
1950 Krainem.
More info here.
Secret Rooftop by Hotel Warwick
Situated on the sixth floor, this rooftop is ideally located to display a breathtaking view of The Grand Place. It's a bar well suited for delicious cocktails in an atmosphere that radiates elegance.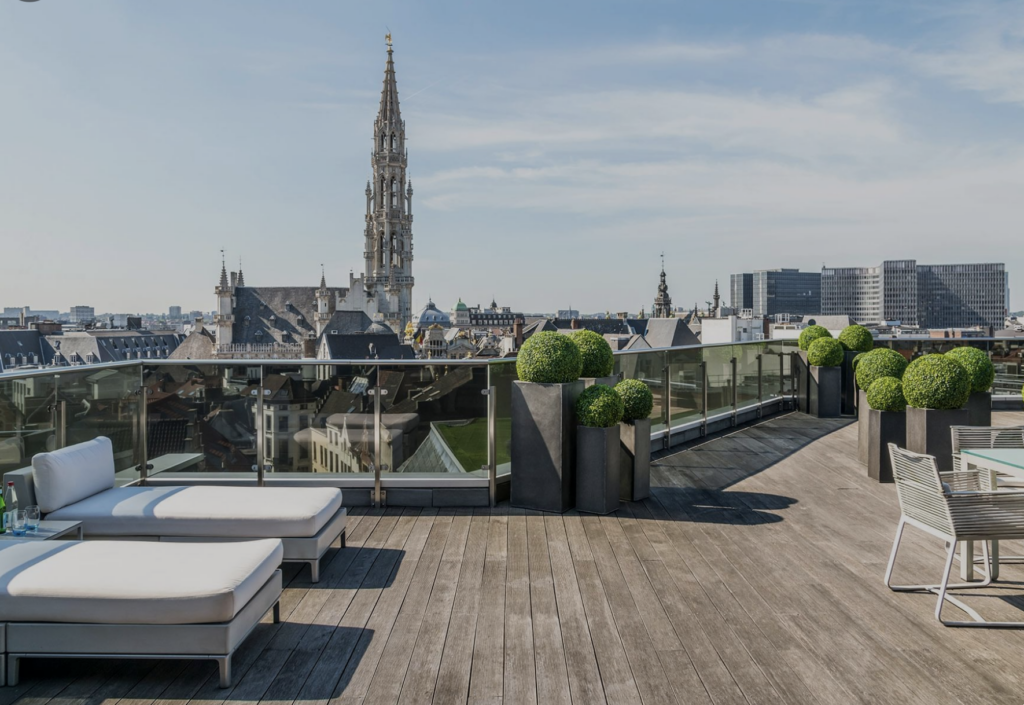 Hotel Warwick,
Rue Duquesnoy 5,
1000 Brussels
More info here.
The Cospaia
A stylish bar for anyone in the Louise district. Dancing is encouraged with regular DJ sets providing the soundtrack to your evening.
Le Cospaia
Rue Crespelstraat 1
1050 Brussels,
More info here.
The Museum of Musical Instruments
This iconic Art Nouveau building at the top of the Mont des Arts provides a stunning view of the capital. Sit outside for a drink or a bite on warm days, although there is indoor seating in case the weather takes a turn for the worse.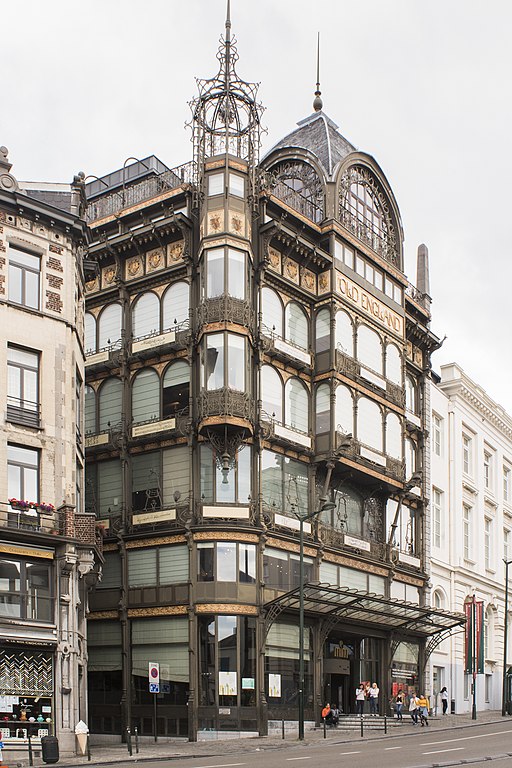 Related News