Brussels welcomed a special tourist on Sunday, as an American Rhea travelled to Belgium to explore the city. The bird, Nande, and his owner Janez Cetin have one dream: to visit all European capitals.
The 1.5-metre tall bird is distantly related to the ostrich and lives on a farm in Slovenia. There, Nande can easily run at least 10 kilometres per day – but wanderlust takes them further than the Slovenian countryside.
Cetin takes the American Rhea to European cities almost every month. Last time the two went to Belgrade, and earlier in the year they visited Vienna, Zagreb and Klagenfurt.
The Rhea likes the city so much that Janez also took him and his 'wife' Nina to Venice for a romantic getaway.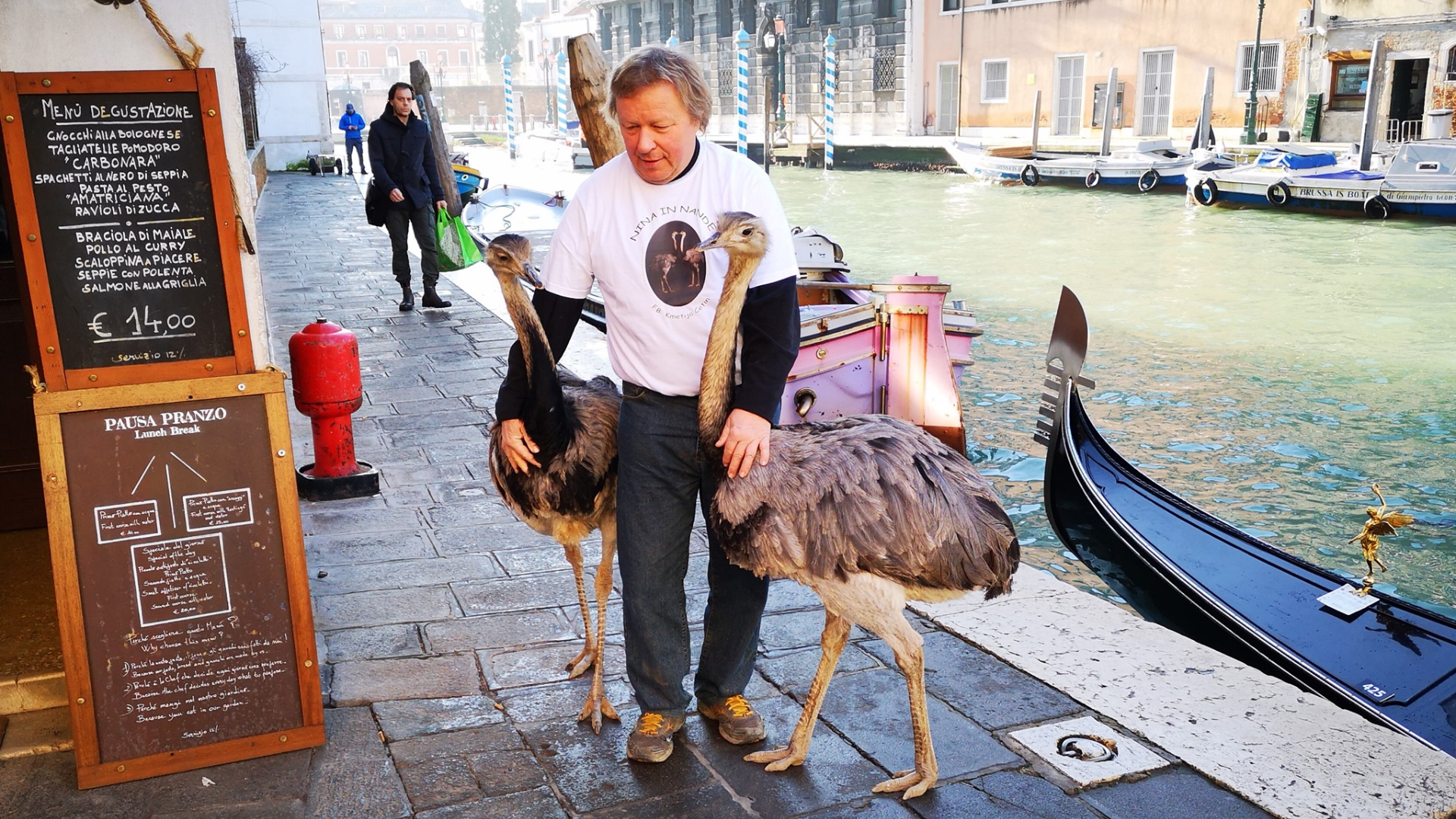 In May, the 6-year-old bird visited Brussels, the capital of Europe, hoping to meet European Commission president Von der Leyen. The journey was a long one, as Nande travels in a large carrier box behind a car, allowing him to stretch and lie down as he pleases.
Project Europe
"We have a project to travel to all capitals in Europe," Cetin explains. Three years ago, the mechanical engineer and farmer fell ill to the point where he almost ended up in a wheelchair.
Thanks to several operations by the team of Dr Metka Zorc, he now makes the most of being able to walk: "After the operations, I had to walk a lot. I walked around my house, then around Slovenia, and eventually, we started the project."
He would always take either Nande or Nina and their donkey wherever he went.
How do you go about taking a tall bird into the bustling city? Not on a lead, Cetin explains. The bird is perfectly fine roaming around by himself and stays close to his human companion. "Once, we played hide and seek, but he gets terrified when he can't find me."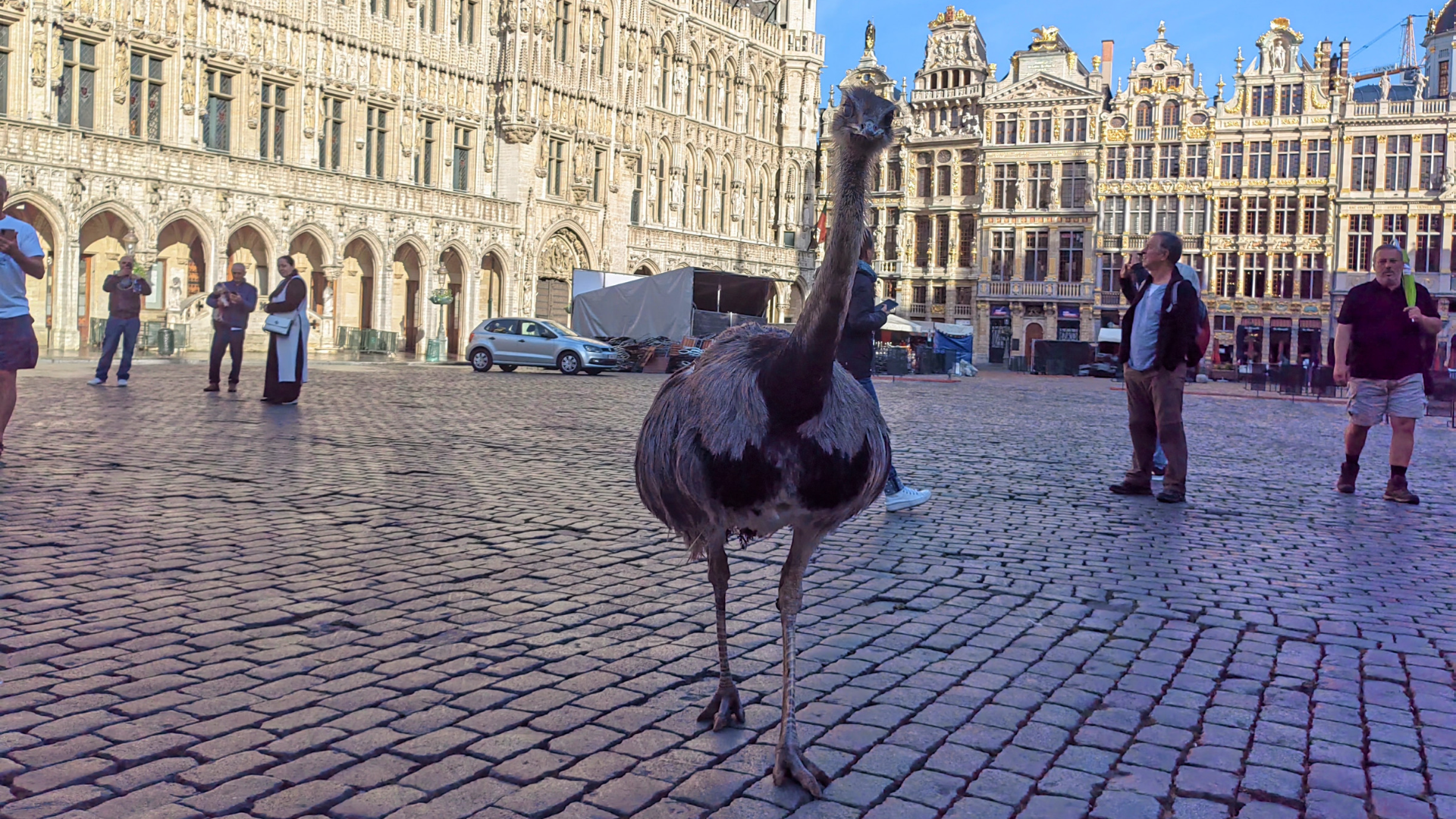 He also listens to his name, "especially when he is hungry". Wild rheas are mostly vegetarian and eat plants, fruits and seeds, alongside the occasional insect or small reptile.
Nande is treated to delicious snacks: raspberries are his favourite but in Brussels, he devoured cherries, ice cream and cake.
A national icon
Rheas are social animals and feel secure around people. Every Saturday, Cetin takes the bird heads to Ljubljana to make new friends.
"He is very friendly and caring, he particularly likes children. When he sees a child, he immediately heads towards them." Though some children are quite frightened of the large bird, Nande is not dangerous. "The only danger is if he would run away, because they can run 70 kilometres per hour," Janez laughs.
Nande even made appearances on national TV and meets celebrities wherever he goes. "When we were in Belgrade, we met the Minister of Tourism; in Venice we met a well-known Italian writer. In Slovenia, he is very famous."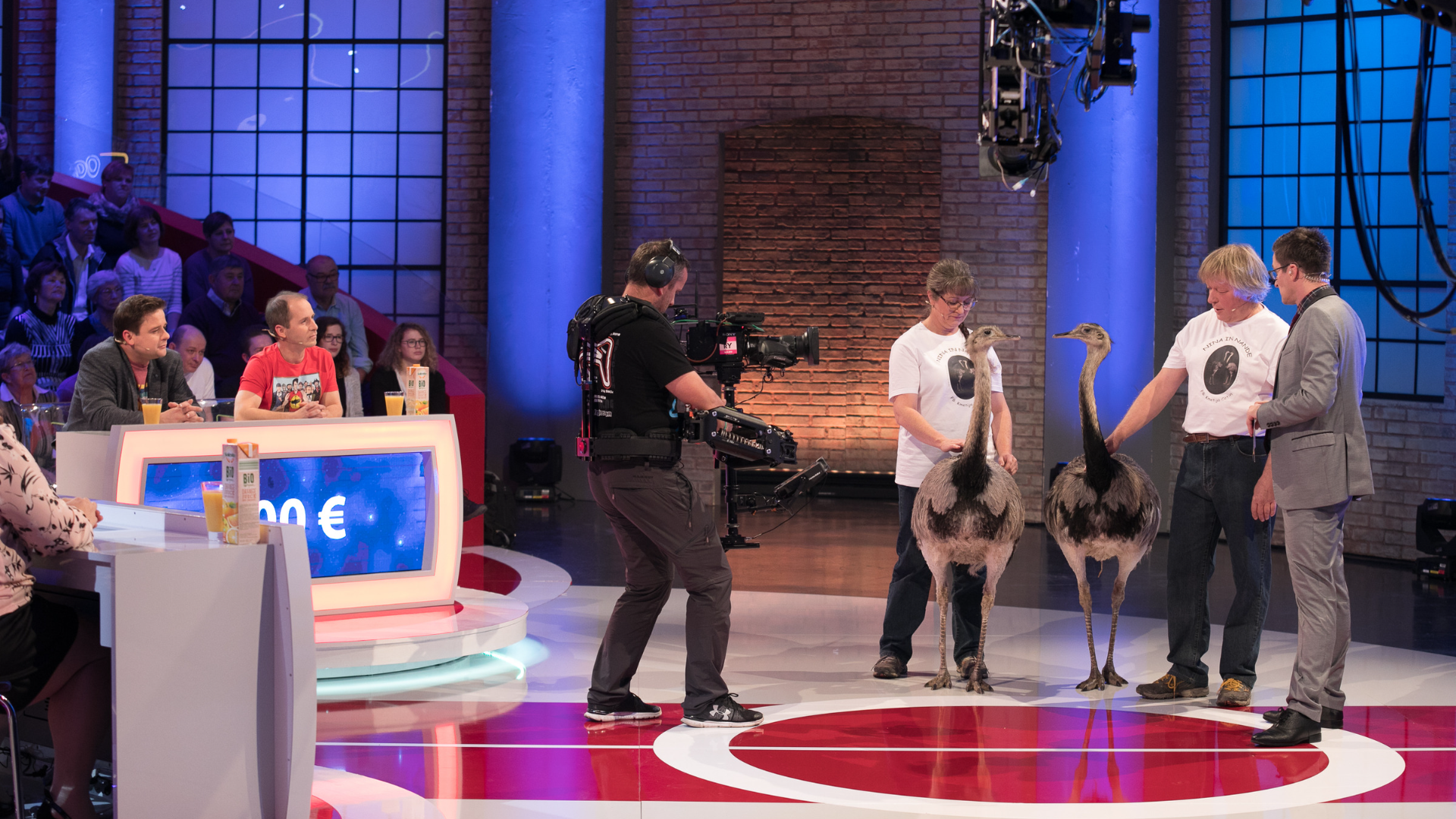 From the sea to the sky
Besides travelling the continent, Nande also has plenty of adventures near his hometown. He loves swimming in the Adriatic Sea and lakes, and he even went for a dip in Italy.
"Normally the parents show them how to swim, but now I taught him," Janez says. "I lured him into the water with raspberries, and now he loves it. He likes to swim in summer to cool down."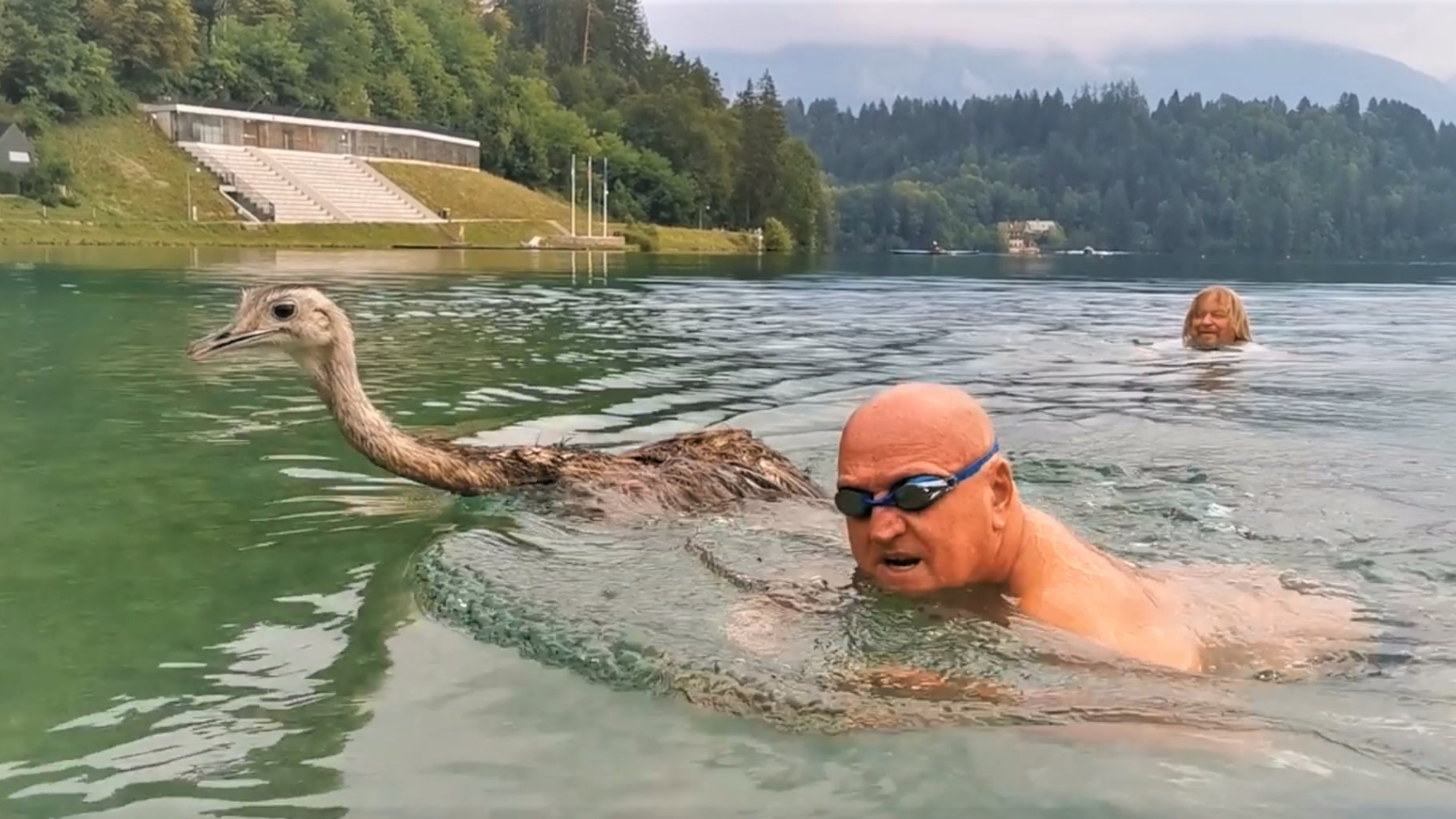 American Rheas also have larger wings emus and ostriches, although like their distant cousins, getting airborne is not possible. "Only with a hot air balloon!" Cetin laughs. "My friend has one so we went 500 metres up in the sky. Nande had no vertigo, he only looked around happily. It was very interesting for him."
Next up: Hungary
Next on the bucket list is Hungary, where Nande will visit Europe's biggest pet market 50 kilometres from Budapest in June. And though he hasn't succeeded in meeting Ursula Von der Leyen yet, Janez suspects he might run into Viktor Orbán on their trip next month. "But there are many security issues."
As the average life expectancy for American Rheas in captivity is 3o to 40 years, Nande and Janez will have a couple more decades to fulfil their European dream.