A man was shot on Saturday evening in the Place De Brouckère district in the heart of Brussels, the Brussels-Ixelles police service confirmed. Security forces are now looking for the perpetrator(s).
The police services were informed of the incident around 20:20 after receiving calls on the 100 emergency number. Witnesses reported a number of shots fired in the centre of the capital.
A security perimeter was installed around Place De Brouckère. The exact circumstances of the shooting remain unknown, as does the identity of the victim, a 43-year-old man who received six shots to the body, back, and leg, local media report.
The Brussels public prosecutor's office has taken up the case. Police say they are deploying the maximum means to find the perpetrator(s) of the shots.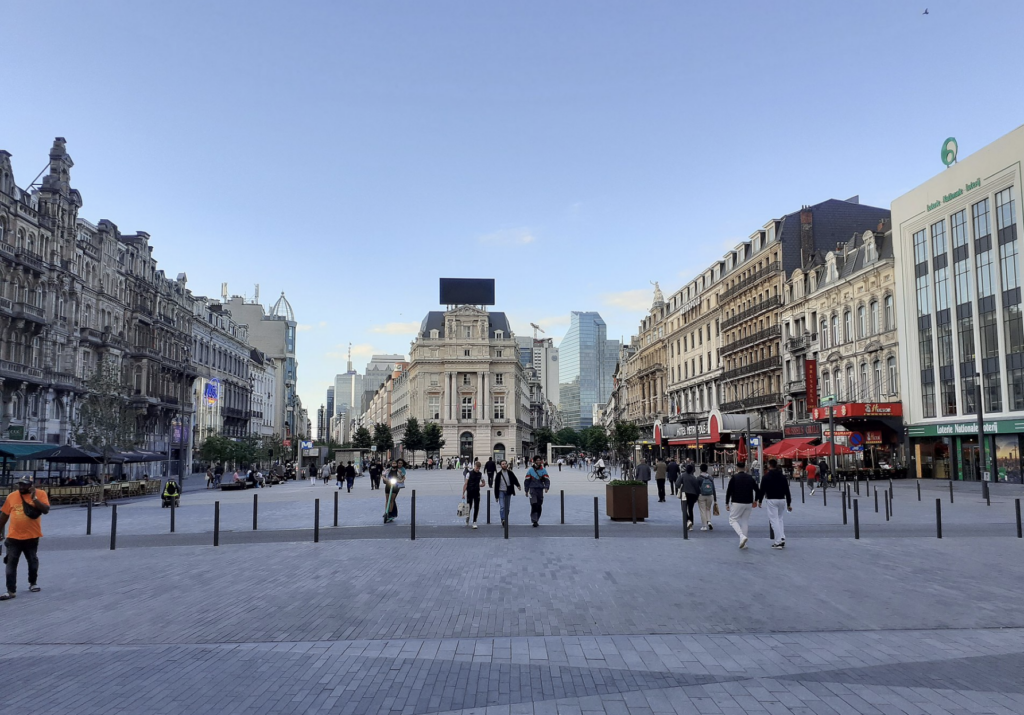 Speaking soon after the police response, Brussels Mayor Philippe Close condemned the shooting and assured that the police are doing everything they can to ensure the safety of visitors to the capital.
"I hope the police can arrest the culprits as soon as possible. Many patrols have been mobilized. I want to emphasise that everyone should be able to feel safe in Brussels and we are doing everything we can with the help of the police services."
Suite aux coups de feux dans le centre de Bruxelles, je réaffirme mon soutien à la police qui a été immédiatement sur place. Je n'accepterai jamais l'insécurité. Les auteurs doivent être mis hors d'état de nuire immédiatement. (1/2)

— Philippe Close (@PhilippeClose) June 11, 2022
Translation: After the shots fired in the centre of Brussels, I reiterate my support for the police who arrived on the scene immediately. I will not tolerate insecurity. The culprits must be stopped at once from causing further harm.