August has officially kicked off the second month of the summer holidays, meaning there are another four weekends of fun ahead. From Latina dancing to poetry in the park, here are some of our recommendations of what to do this weekend.
Music to my ears
Manchester Plage - Be Young Creatives, Molenbeek, Saturday 6 August
Manchester Plage (don't let the name fool you, there is no actual beach) is the favourite summer destination among many Bruxellois, young and old, and will be kicking off its first weekend on Saturday.
Be Young Creatives is a new concept that supports, brings together and celebrates young talent from across the country, and for this week's edition, it has created a unique dj lineup, including Nanakill, Dipsy, CM2 and many more.
Aside from the musical aspect, discover the site's pop-up stores, expositions and delicious food on offer, as well as the HYPEPEACE printing technique workshop, of which proceeds will go to its Art for Palestine campaign. Entrance is free until 21:00, €10 after.
Concert Anwar, Rampe Sud du Palais de justice de Bruxelles, Saturday 6 August
A globetrotter of Brussels origin, Anwar is a songwriter who tells the story of his travels and the people he meets on the way in his music, which mixes pop and folk with many other influences.
Meet at the Marolles beach stage (this time, there will be sand) on the ramps next to the Justice Palace for an intimate gig, followed by an open jam session for artists "wishing to express themselves and share their arts for the pleasure of live music lovers."
Creative Activities
Park Poétik, various locations in Forest and Saint-Gilles, throughout summer
Forest's Marconi Park is once again hosting Park Poétik, a summer-long even that provides entertainment for all members of the public, from children to adults and seniors, with the aim of bringing together locals through creative activities.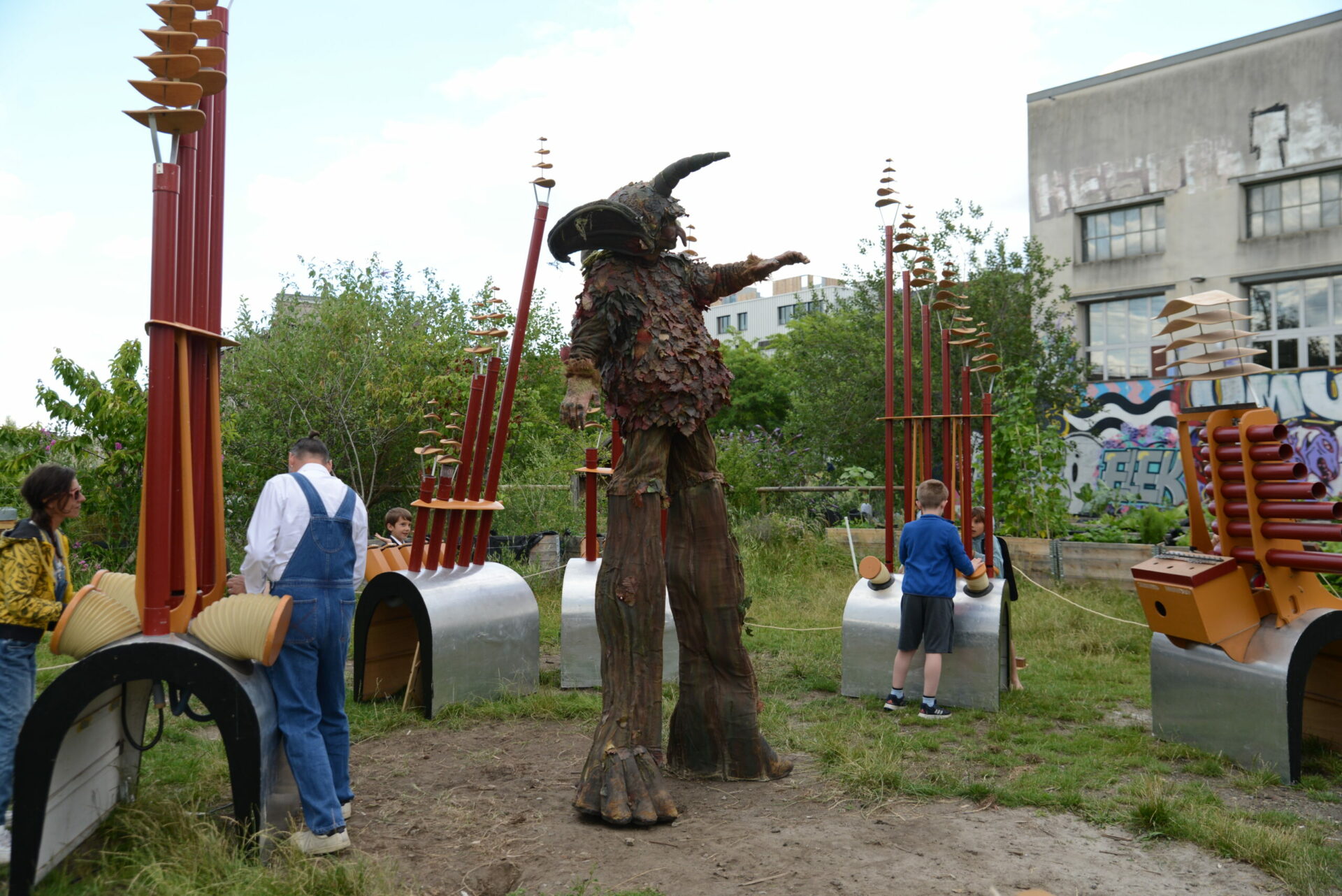 This year, the festival will once again seek its audience in the public spaces, including in the streets, on squares, in parks and in neighbourhoods of Forest and Saint-Gilles. Discover the full programme here.
Brussels Vintage Market, See U Ixelles, 7 August
Spend your Sunday hunting for some treasures at the largest vintage market in Belgium, bringing people in Brussels a blend of vintage and second-hand items — from clothing, accessories and jewels to vinyl records and small furniture, all at skyrocketing-inflation-friendly prices. The organiser will also offer a hand-picked selection from its designers.
Entrance is free between 11:00 and 18:00, without registration. Want an exclusive first pick of the items on offer between 10:00 and 11:00? Get your VIP entrance ticket here (includes breakfast).
Put on your dancing shoes
Silent disco, Plein Publiek Brussels, Friday 5 August
For your house and disco music, channel blue is the place to be. Switch to the red channel for sing-a-long songs and the latest hits, or go green for afro and hiphop: Plein Publiek's silent disco has something for everyone. The more friends you bring, the cheaper the entrance! Get your tickets here.
Further afield
Ronquières Festival, Ronquières, Friday 5 - Sunday 7 August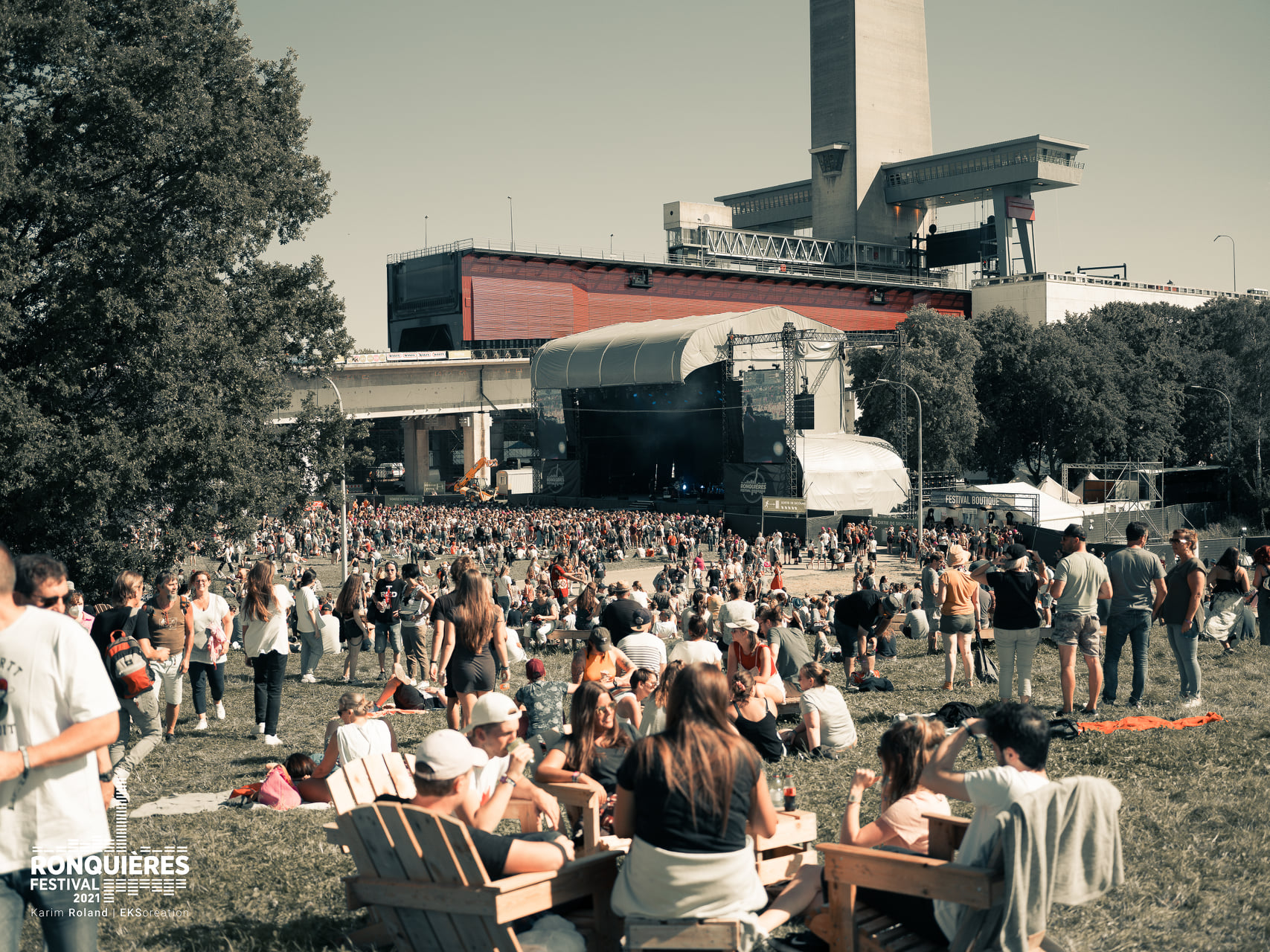 A one-hour drive from Brussels' city centre, the little Walloon town of Ronquières will this year once again host its eponymous festival. The lineup includes cornerstones from Scottish soft rock Travis and Snow Patrol to new kids on the block MoonStone and Belgian singer-songwriter Saskia.