At a meeting of mayors from Brussels' 19 municipalities, local authorities have agreed to curb their electricity consumption for the winter period, according to Belgian newspaper La Dernière Heure. A notable victim of these cost savings will be Brussels' traditional Christmas illuminations, which are set to be roughly halved across the city.
In collaboration with Sibelga, the operator of public lighting for municipal roads, the decision has been made to make large reductions to public lighting and Christmas lights. In Brussels's central 1000 postcodes, Christmas illuminations will remain a prominent display, but with certain adjustments.
In the centre of the city, measures will be undertaken to limit the energy expenditure of Christmas lighting, however the limitations will be "different" from the restrictions placed on other municipalities, according to Etterbeek Mayor Vincent de Wolf.
For smaller districts, mayors are considering reducing the period for illumination. "For example, from 15 December to 15 January, whereas some municipalities leave certain illuminations on for two months," explained the mayor.
No Brussels commune has plans to completely remove Christmas lighting, however all have agreed to "reduce the scope" of lighting, while keeping commercial areas "festive."
For street lighting, significant cutbacks will be made, but mayors will be permitted to use their own judgement.
10,000 of Brussels 86,000 municipal street lights can be remotely controlled, dimmed, or turned off. Mayors have agreed to control this lighting, however mayors will be able to keep certain lights on in areas with high levels of crime.
"For obvious security reasons, each municipality is free to maintain public lighting in areas that it deems more criminal," de Wolf said. Mayors are also expected to revise lighting periods, turning street lighting on for later and for shorter periods of time.
A massive energy bill
Keeping Brussels' street lighting bill low will be an absolute priority for local authorities this winter.
The overall consumption of municipal public lighting cost Brussels' municipalities more than €6.5 million last year. With current electricity prices, the budget is set to double to around €13 million this year. Street lighting accounts for roughly 1% of all electricity consumption in the Brussels region.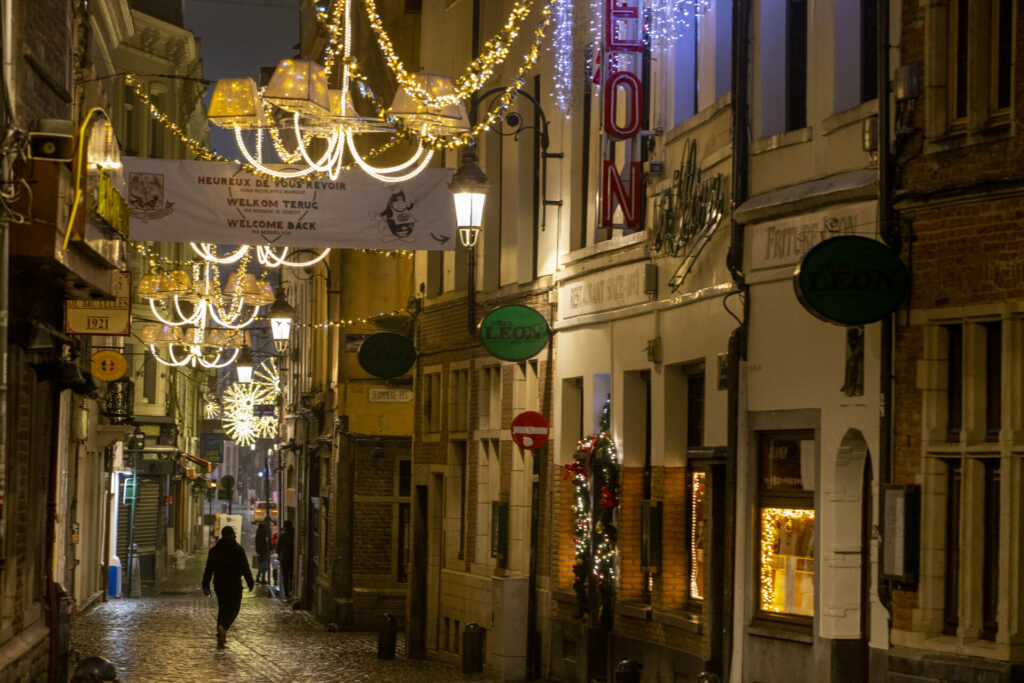 "We are already working on the intensity of our LED lighting points," Sibelga told DH. There are 25,000 street lights operated by the Brussels region, of which 12% are intelligent LEDs. Around a third of lighting in road tunnels are also smart LEDs.
Smart lighting can help significantly reduce bills for the local government, as well as in homes. LED lighting offers a reduction in CO2 emissions of up to 70% when compared to conventional lighting and uses significantly less energy than standard bulbs, costing around half as much.
Related News
Brussels Mobility is expecting its energy bill to soar this year, but has not yet calculated by how much it will rise. Elsewhere, regional authorities are taking action to cut their lighting bills, even on motorways.
Wallonia has switched off night lighting on its motorways, with the E40 being the first to be left in the dark this week. The Walloon government expects to save €400,000 from the energy saving measure.
In Flanders, around half of motorways are now completely unlit during the night and a similar adaptive system is already in place. This arrangement is said to save the region around €2 million per year.