The Brussels Marathon will return to the capital on Sunday after a two-year hiatus, with a completely new course that starts under the famous Atomium, winds through the city and finishes on the running track of the nearby King Baudouin Stadium.
The 17th edition of the sporting event will include a full marathon (42 km), half marathon (21km), 10km and kids run to finish off the day. Participating runners, one-third of whom come from abroad to take part in the course, will get a unique tour around some of the city's most popular sites, from the Royal Greenhouses and the Castle of Laeken to the canal pathway.
"After two years of absence, we are very much looking forward to seeing the thousands of runners, men and women, running through our streets for 42 km of sporting fun," said Benoit Hellings, Councillor for Sport for the City of Brussels.
The event is internationally renowned and attracted participants from 105 countries in 2019 when the last edition was organised.
Where will the new route take runners?
After the starting shot is given at the Atomium, the course passes by the Brussels Expo towards Laeken Park.
After a visit to the official royal residence, runners will follow the city's wide avenues towards the Brussels' business district in the North Quarter to the canal.
Save some energy for the climb of the Avenue Van Praet passed the Japanese Tower before entering the stadium to receive the applause of the supporters. Find the full route here.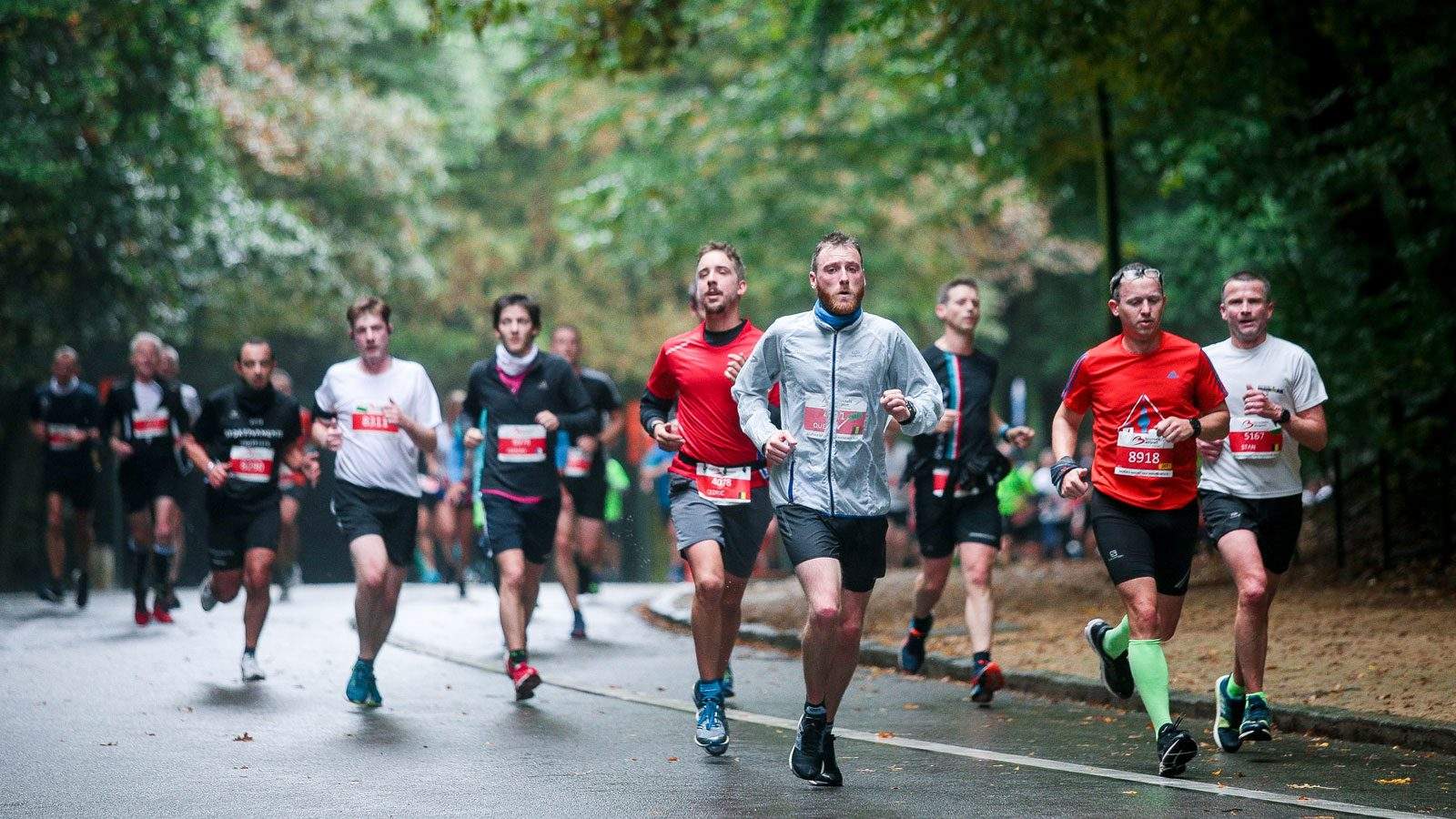 The Brussels Marathon will set off at 9:00 am, followed by the Brussels 10K and the Kids Run (1K) at 09:30, followed by the Brussels Half Marathon at 10:30.
How will this affect mobility?
The full 42km route will be completely closed to traffic from 7:30 on Sunday morning, with roads gradually reopening after the last runners have passed. Depending on the location, traffic is expected to return to normal between 11:00 and 15:00. The course will be entered into the Waze traffic monitoring application on Sunday.
Related News
The event will also impact the bus services run by public transport operator STIB, mainly in and around Laeken and Schaerbeek, from the start of the service until the beginning of the afternoon, and travellers are advised to opt for metro and tram for their journeys as much as possible.
"Lines 13, 14, 20, 46, 53, 56, 83, 86, 88 and the shuttle bus of line 19 will be interrupted for the occasion. Metro line 6 and several tram lines will allow travellers to reach that area of Brussels," STIB noted in a press release. Lines 58 and 88 will not run at all in the morning.