Brussels is the European city with the ninth cleanest public toilets, having received a cleanliness score of 3.6/5 based on an analysis of reviews made by Shower Enclosure Experts.
Ahead of World Toilet Day on 19 November, a list has been created ranking 13 European cities with either the best or worst public toilets, based on Google review data of these facilities to help raise awareness about the importance of safe public hygiene.
While Brussels does not rank in the final place, 11.21% of reviews on the toilets here mentioned words that are synonymous with the word "dirty," the highest of all cities in the ranking.
Best and worst
With a near-perfect cleanliness score of 4.85/5 – and just 2.15% of reviews mentioning terms similar to the word "dirty" – Finland's capital Helsinki was crowned the European city with the cleanest public toilets.
In comparison, Copenhagen, the capital of its Scandinavian neighbour, fares less favourably, with a cleanliness score of 3.28/5.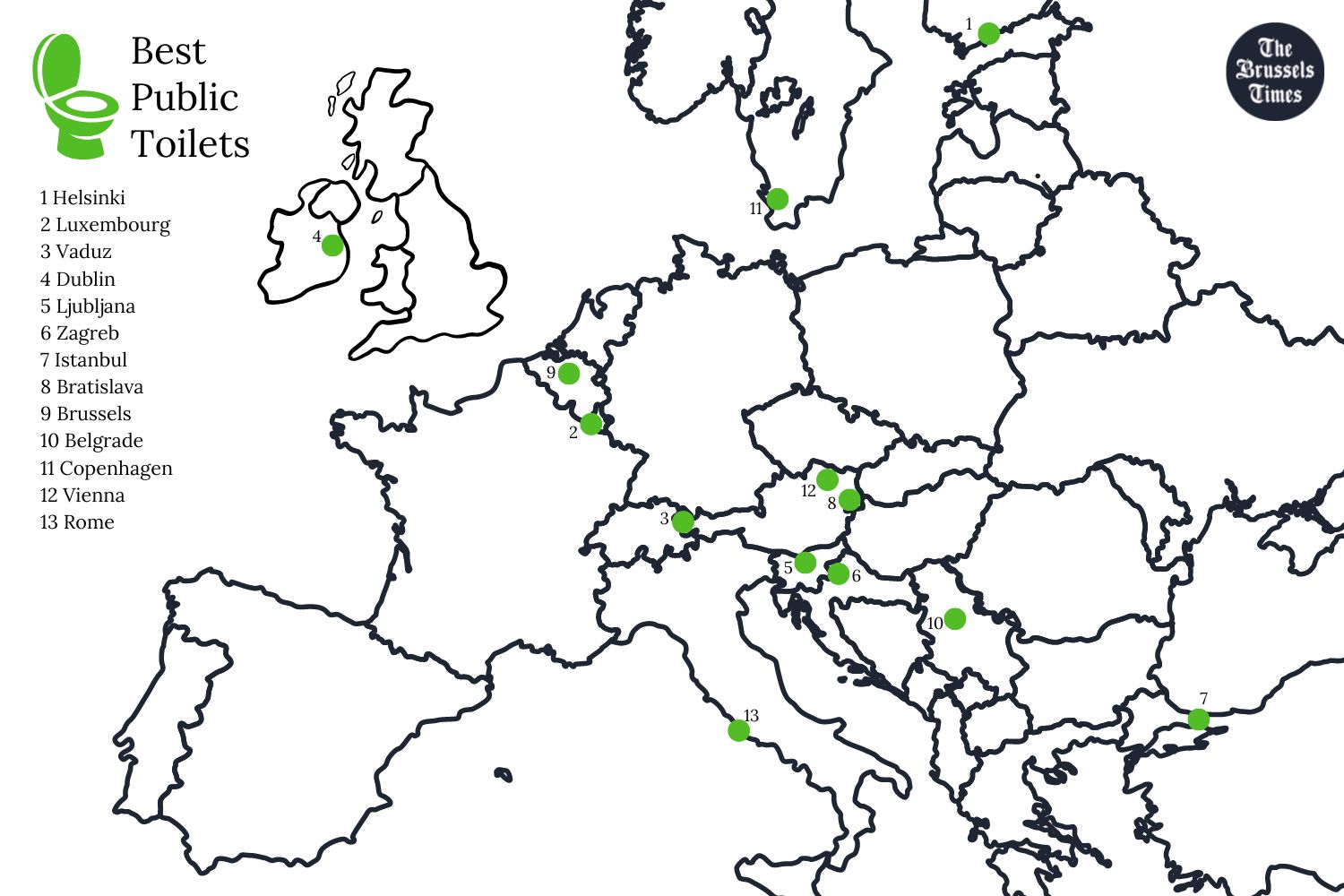 Belgium's neighbouring country, Luxembourg, came in second place, and Vaduz in Liechtenstein in third place, with a cleanliness score of 4.69/5 and 4.53/5, respectively. Dublin, in Ireland, boasts the lowest number of negative reviews (0.49%).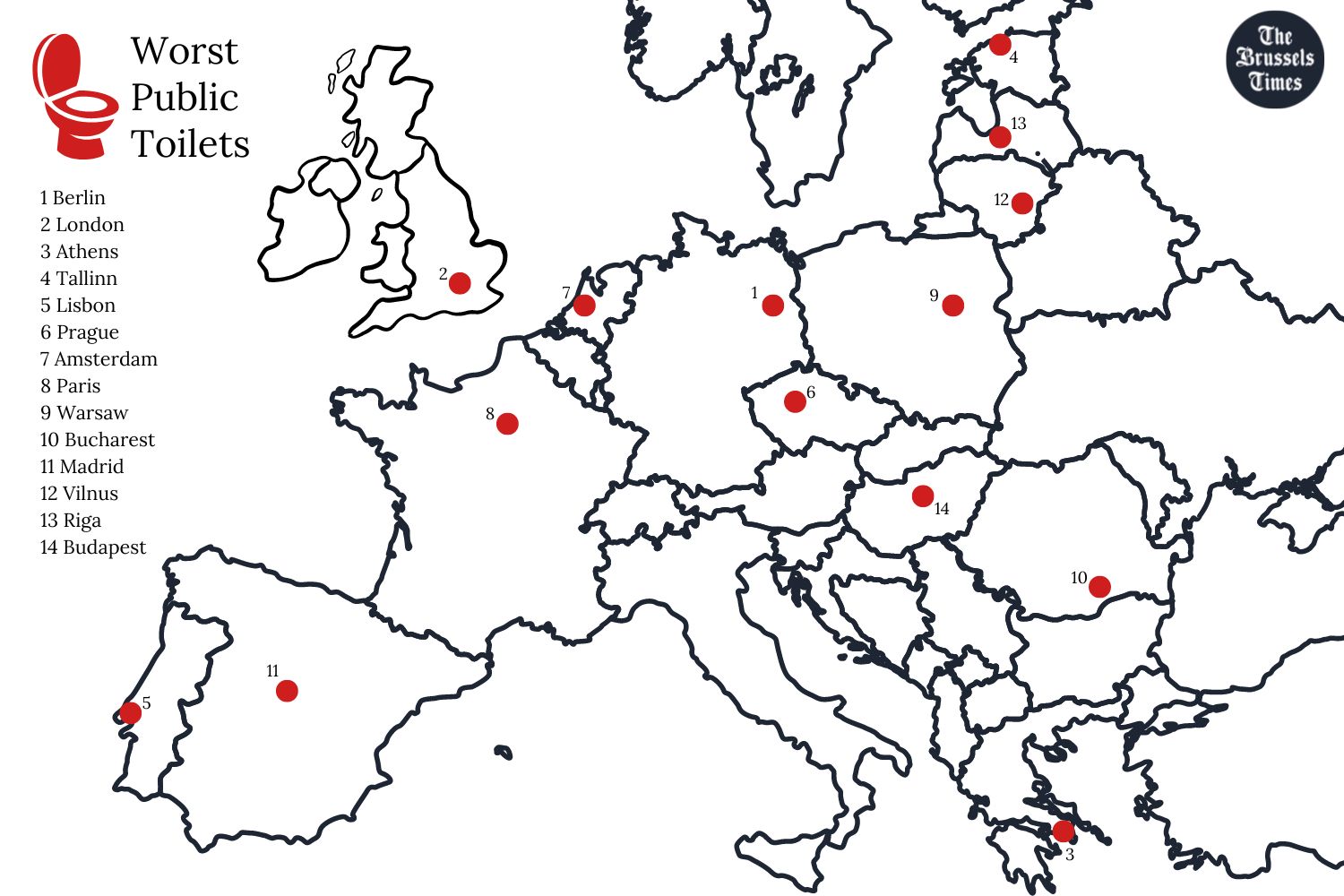 Meanwhile, Germany's capital Berlin is the European city with the worst public toilets, with a cleanliness score of just 0.16/5, and almost one in ten (9.58%) of its reviews including words synonymous with "dirty". London is also among the cities with the dirtiest toilets, with a score of just 0.32/5.
Brussels toilet plan?
While some municipalities, such as the City of Brussels, launched their own Toilet Action Plan, including several initiatives to significantly increase the number of toilets and urinals, such a plan on a regional level is still missing, despite a Brussels-based NGO and the region's parliament calling on the government to create one.
As part of its plan, the City of Brussels will install eight additional public toilets by 2023, including on the Fontainas Square, in Bois de la Cambre and in the green zone on Avenue Versailles, among others.
It has also made an additional 50 toilets available via its 'Hospitable toilets' network, in cooperation with the hospitality industry, shopkeepers and cultural and public spaces. Find a map of all the public toilets and urinals here.