Concrete blocks seem almost as common in Brussels as pigeons. Often used to test out plans for mobility changes, these blocks have been the subject of much criticism and even have a whole Instagram page dedicated to them. Brussels Mobility has finally decided to look at alternatives for the future.
Belgium appears to have no shortage of interesting social media profiles about weird things in the city such as @weirdthingsinbrussels or @uglybelgianhouses. Another faceless owner of an Instagram page dedicates their time and energy to highlighting the many concrete blocks in the capital.
@mercyforthebrusselsjerseys is not the only one who has noticed the numerous cement blocks. Brussels Member of Parliament David Weytsman brought up the matter of the blocks with Minister of Mobility, Elke Van den Brandt, stating that he would like to see a change concerning them.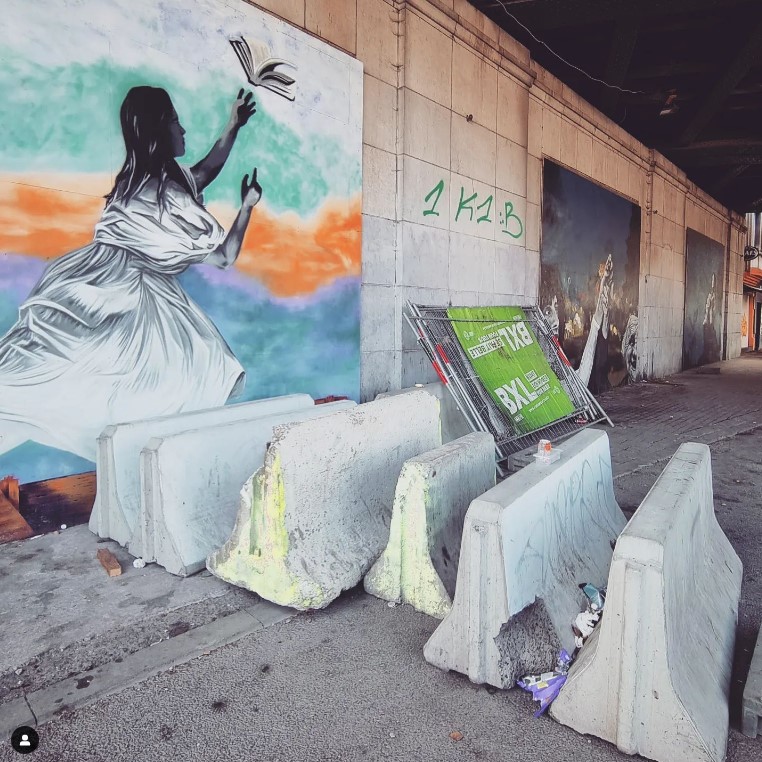 Weytsman had previously lamented that the "arrangements are sometimes necessary, sometimes superfluous, but always ugly."
Defending the blocks
While acknowledging that the blocks are not very aesthetic, Van den Brandt justified the use of the blocks saying that they are temporary and used in the first phase of the implementation of new traffic plans.
"This implementation phase first works with temporary and transitional arrangements, which is necessary in case the test has to be adapted on the basis of the evaluation. Afterwards, we can opt for more durable materials with a permanent layout," explained Van den Brandt.
The Mobility Minister went on to say that in order to ensure safe travels for all road users, objects are sometimes needed which function as "physical but temporary obstacles" as they first need to be evaluated.
Most importantly, Van den Brandt explained that the blocks are used to solve road safety problems as quickly as possible. She gave the example of cycle paths which are protected by the concrete blocks. "We know from satisfaction surveys that these blocks improve the feeling of safety," the minister explained.
Related News
However, as useful as they may be, the concrete grey blocks scattered throughout the city are seen as simply not attractive. Brussels Mobility is looking at many alternatives including posts, flower boxes, pre-formed islands, and, depending on the location, ANPR cameras, among others.
"Within the local mobility contracts framework, subsidies have been granted to the municipalities, among others, for the rapid installation of street furniture of this type. For the future, alternatives will be proposed as soon as possible," concluded Van den Brandt.