Just over a year ago, women in Brussels and across Belgium started speaking out about the sexual harassment and violence they face on a daily basis. Though positive changes have since been implemented, civil organisations argue there is more room for improvement.
At the end of October 2021, an Instagram account called "Balance ton bar" compiled testimonies of victims of sexual violence experienced in bars and nightclubs. The account was created in the wake of reports of women being drugged and sexually assaulted by an employee at two bars in Ixelles.
It was soon overwhelmed with messages from young women wanting to share their experiences, highlighting the ongoing issue of sexual and gender-based violence in Belgian society and sparking a nationwide movement to push for structural change.
For this purpose, a feminist collective named the Union Féministe Inclusive Autogérée (UFIA) was established, bringing together citizens and activists and putting them in contact with people representing various Belgian sectors, and several established civil society associations.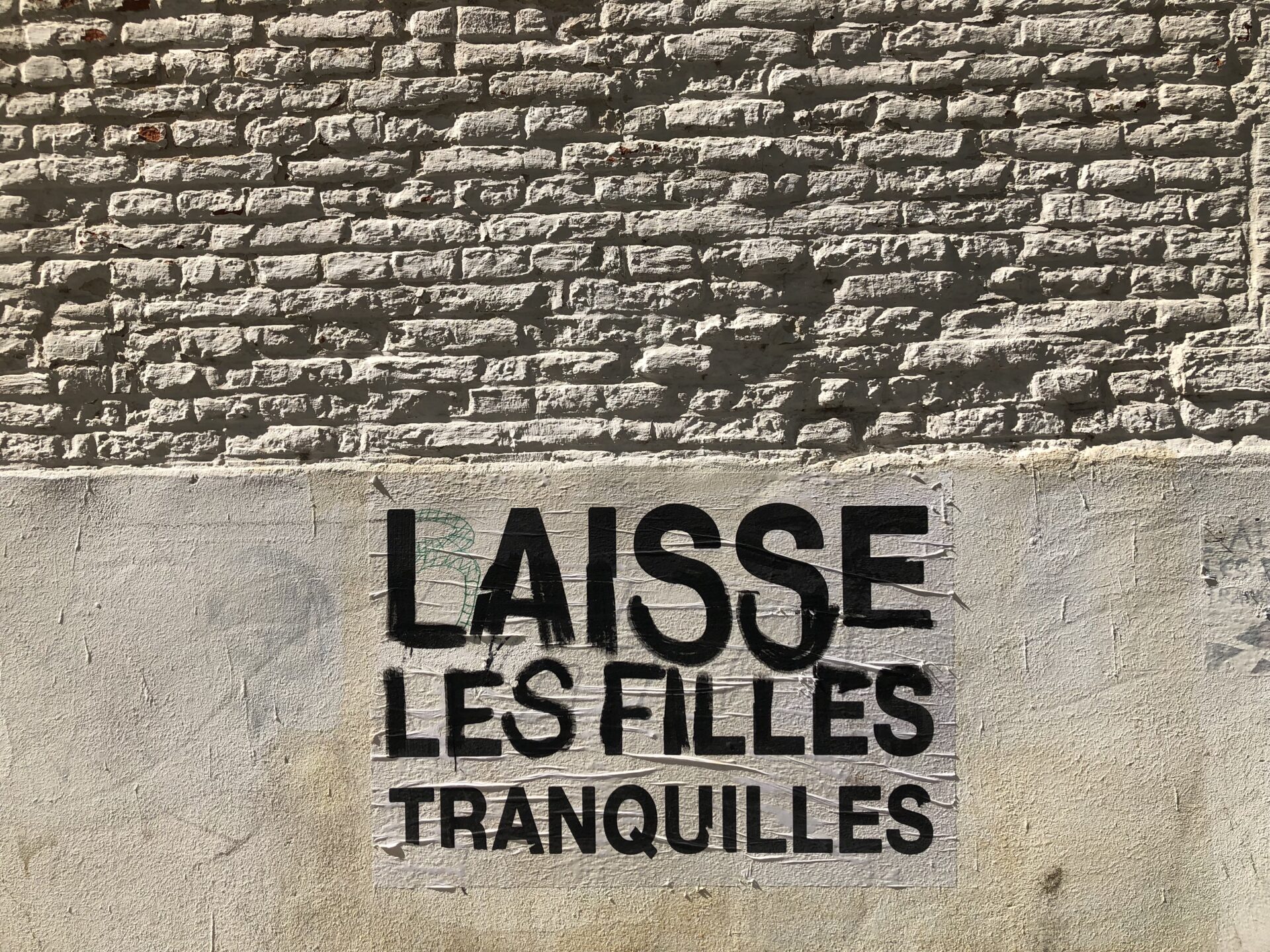 Since the creation of UFIA, Brussels has launched an action plan to combat sexual harassment. But the group argues that this alone is not enough and is organising a rally on Thursday (8 December) at Cimetière d'Ixelles, where the story began. "This is a wake-up call," the group states.
"We are still afraid without being heard. We will no longer allow our society as a whole to turn a blind eye to the violence suffered by women and gendered people," the organisation wrote in a statement.
Demands and necessary actions
An audit was carried out in Ixelles this year to quantify the experiences of women, victims of sexism, people who experienced racial violence, and members of the LGBTQ+ community who go out in the Cimetière d'Ixelles quarter and Place Flagey. It found that the majority of people going out in this district have borne witness to sexual harassment.
"The study commissioned by the municipality of Ixelles is unequivocal; we finally have figures to back up our cries," UFIA said. "This first stage of diagnosis was important, but the actions that must follow from it are essential."
Ahead of the rally, it set out a list of demands to improve the situation. Signed by 25 collectives and 70 independent activists, this includes setting up more concrete initiatives to assist victims at various levels of the government. It also demands a more robust follow-up to the Nightlife Plan launched by Brussels, specifically regarding the training of staff in the hospitality sector.
Related News
"It is time that gender-based and sexual violence in the Brussels nightlife scene is managed in proper consultation with the people concerned."
Some demands are specifically focused on the safety of students in light of various Belgian universities coming under fire for their poor handling of sexual misconduct both by students and by higher-ranking individuals including lecturers.
"We call for accountability of higher education institutions for the assaults, harassment and discrimination that take place within their institutions and at all events related to the institution."