As in previous years, the Royal Greenhouses in Laeken – home to very rare and precious plants – will once again open doors to the public this spring.
Normally, the gardens and the greenhouses of the Royal Palace in the north of Brussels are closed to the public but they open for several weeks each year for the enjoyment of locals, tourists and botany enthusiasts.
This year, visitors will be invited to explore the grounds and the glasshouse between Friday 14 April to Sunday 7 May, the Royal Palace announced in a press release. Once on-site, visitors can choose between a long (2.5 hours) or short (1.5 hours) trail. On Friday, Saturday and Sunday evenings, as well as on Monday 1 May, there will be evening tours, during which only the greenhouses will be accessible to the public.
But in the daytime, people can start their visit to the greenhouses with a walk through the garden of the Royal Palace to see the wonderful architecture of the greenhouses from a distance. Along the way, visitors will pass temple ruins, the rose garden and beeches and oaks, some of which are up to 300 years old.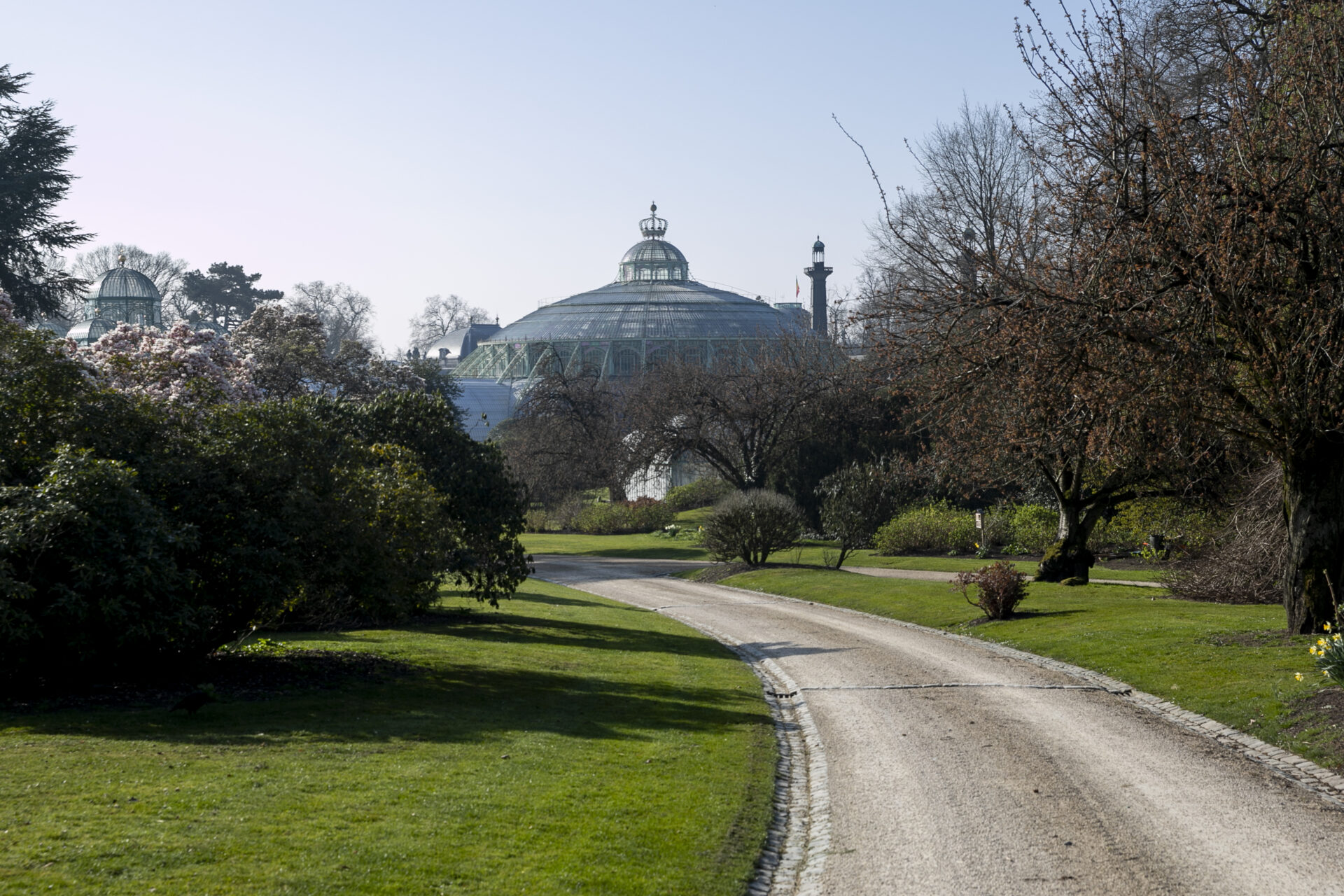 In recent months, the site's gardeners have been working to create the ideal conditions for all the plants, both in the gardens outside and inside the greenhouses themselves.
The actual visit to the greenhouse complex, built in Art Nouveau style, starts at the Palmen Plateau with the Débarcadère, the Palm Greenhouse, the Azalea Greenhouse, the Geranium Gallery, the Diana Greenhouse and the Mirror Greenhouse.
Related News
Afterwards, the tour takes visitors to the large greenhouses: the Perronserre or Embarcadère, the Congo greenhouse with subtropical plants, the domed Winter Garden with palm trees and tree ferns, and the Orangery.
On Thursday 27 April, a special tour will be organised for people with mobility problems. On this day, the route will feature personal assistance at critical points.
Tickets for a visit to the premises cost €5 (children under the age of 12 go free, but a spot needs to be reserved) and can be bought here.