The alcohol-free zone in the centre of the city of Brussels is getting bigger again, as drinking alcohol on the Place du Nouveau Marché aux Grains and the entire Rue Antoine Dansaert is now also banned.
Since Tuesday 5 October, the ban on consuming alcoholic beverages in public places has been extended to a larger part of the city centre of Brussels, the city announced.
The ban will be in force 24 hours a day, seven days a week.
Until 5 October 2022, drinking alcohol (distilled or fermented, mixed or not) is prohibited in public places (in any quantity) within the following, expanded perimeter: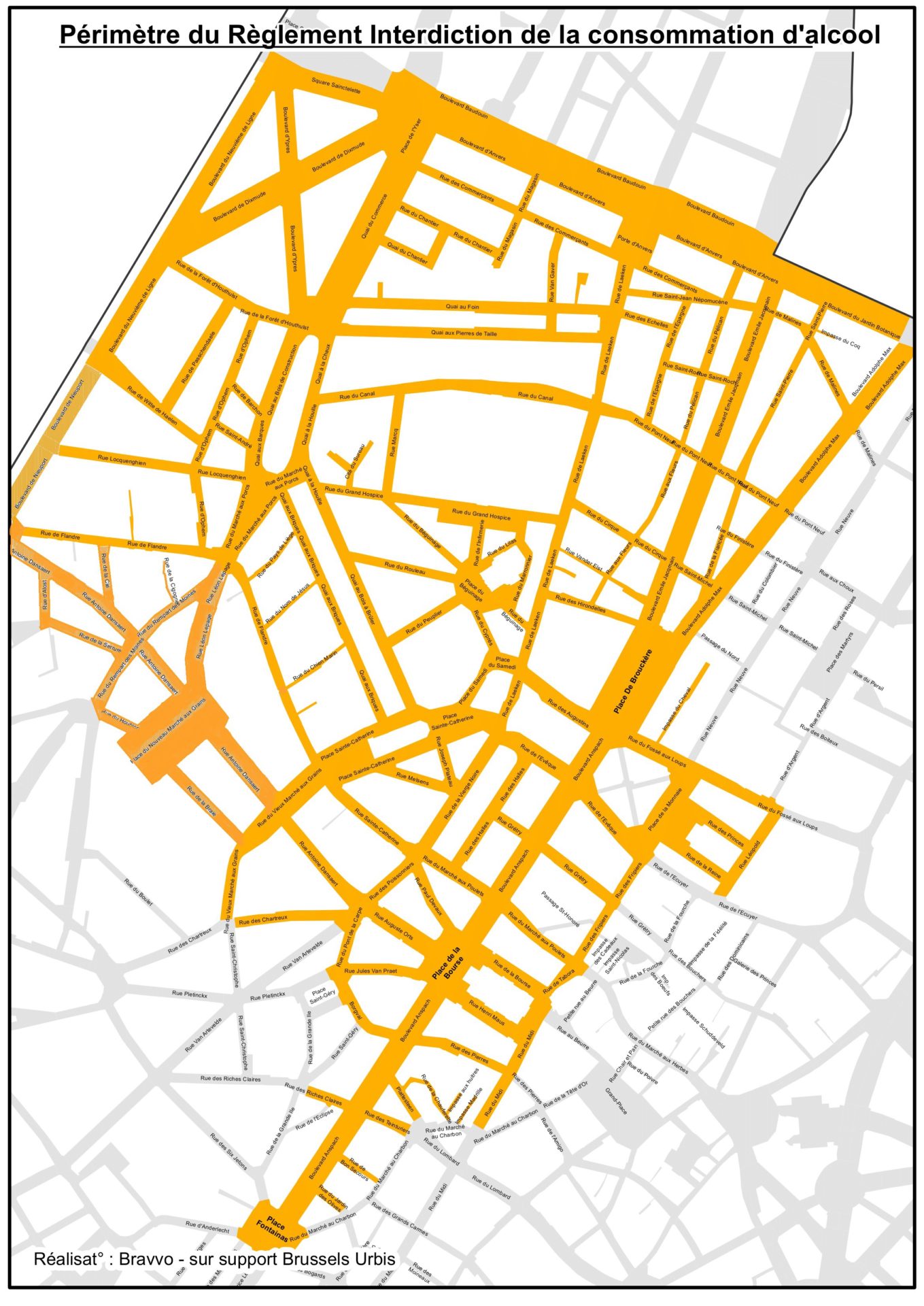 The new streets included in the alcohol-free zone are located on the western part of the map, marked in an orange colour that is slightly different to the colour of the rest of the map.
Specifically, it concerns the Place du Nouveau Marché aux Grains, the whole of Rue Antoine Dansaert, Rue du Rempart des Moines, Rue Léon Lepage, Rue de la Braie, Rue du Houblon, Rue d'Alost, Rue de la Clé, Rue de la Cigogne, Rue de la Serrure and Boulevard de Nieuport.
At events authorised or organised by the City of Brussels or when sitting on a licensed terrace, having an alcoholic drink remains allowed, the authorities stress.
The expansion of the public drinking ban came to be because the nuisance caused by alcohol abuse - which was the reason for the initial ban - shifted to other locations since the previous ban was imposed, according to the city.
People who ignore the ban risk an administrative fine of up to €350.