The taxi sector is planning to hold another protest in Brussels on Thursday, blocking two important entrances into the city while demanding stricter controls on Uber drivers.
From now on, the taxi sector plans to "demonstrate as much as possible, probably two or three times every week," Sam Bouchal, spokesperson for the Belgian taxi federation FeBeT, told Bruzz.
They are demanding checks so that Uber drivers from Flanders and Wallonia don't come into Brussels to work using a VVC licence, generally reserved for chauffeurs. The taxi sector says such checks have already been promised several times, but aren't happening.
'We will create disorder'
The sector already staged a protest on Tuesday which resulted in a meeting with Brussels Minister President Rudi Vervoort (PS). "They ask us to respect the rules, but they don't respect them either," said Bouchal of the meeting. "If they like disorder, we will create disorder."
Taxi drivers' grievances are with the American corporation Uber, whose app allows almost anyone with a vehicle to sign up and become a taxi driver via their platform.
Traditional taxi drivers, who must undergo extensive training and pay large sums for their licenses, in addition to meeting stringent requirements, see the influx of semi-professional drivers as unfair competition.
Related News
Brussels has at times agreed, banning Uber from operating in the capital and repeatedly expressing concerns that the American company's business model – in which workers are classified as independent contractors not entitled to social benefits – flies in the face of European labour standards.
Making room for Uber in taxi reform
After protests from Uber drivers, Brussels walked back the ban and created emergency legislation that allowed many – but not all – drivers to keep working, so long as they could prove it was their primary source of income, among other qualifiers.
The compromise left people from both sides unhappy, with taxi drivers arguing that the emergency measure undermined the legislative process and Uber drivers unhappy about the conditions that exclude many of their drivers.
Broader taxi reform intended to broker a compromise by establishing a more level playing field between both types of driver still hasn't manifested, after years of promises.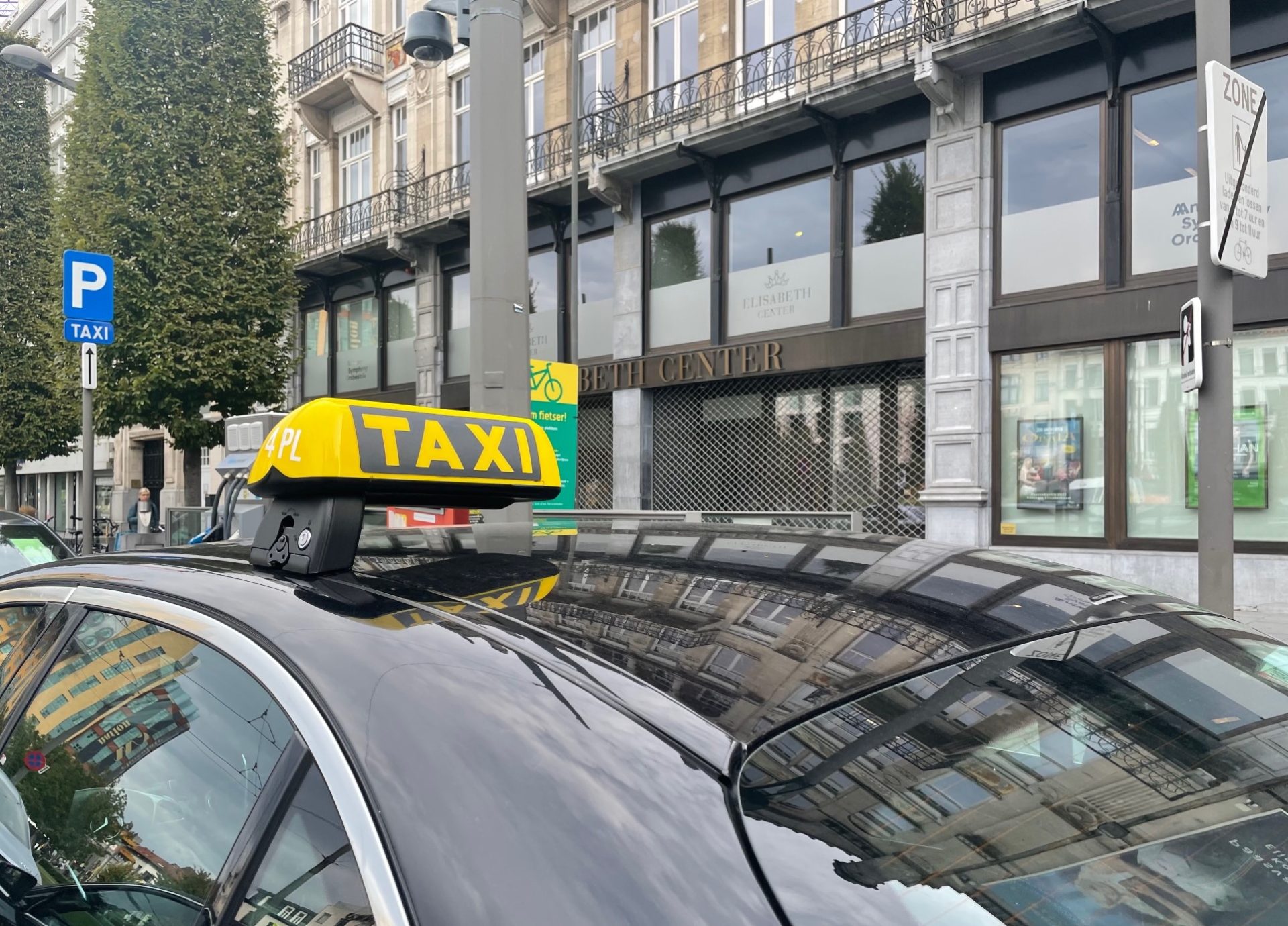 A separate protest from Uber drivers
On Wednesday, Uber drivers will protest outside the Uber office in Brussels, demanding to be able to work again at Zaventem airport.
"Since 1 January 2020, in accordance with the Flemish government's Taxi Plan, Brussels and Walloon app users are no longer allowed to work at Zaventem airport and Uber has blocked their access," explained one of the people coordinating the demonstration.
"But in Brussels, Uber leaves the application open to everyone and it is total anarchy. The situation is unfair for Brussels drivers."