Brussels transit company STIB reported 850 acts of vandalism on its metro trains in 2021, compared to 563 in 2020 and 430 in 2019.
The stations are also seeing a clear increase in graffiti, Le Soir reports, and field workers are noticing more severe damage.
"I've been here for 18 years and I've never seen anything like this," said David Dozinel, who repairs the upholstery of metro seats that have been vandalised.
"Before, it was a cutter or graffiti. Now, even the foam padding gets torn out. They must have really worked hard. It's overkill."
Compared to 2020, vandalism did not increase last year in trams (1,344 incidents) and buses (2,002), but other statistics show an increase.
A 'clear increase' in acts of vandalism, graffiti
"There has been a clear increase in vandalism and graffiti on our metro trains," STIB says.
Graffiti is the most well-known to the general public, as it's easily spotted in metro stations. In 2019 and 2020, incidents of graffiti increased from 154,069 to 203,142. In buses and trams, however, that constitutes a minority of the damage.
The vandalism of vehicles alone comes at a hefty cost of €2 million each year, with vandalism in metro stations adding an additional €1.4 million.
"These high costs are partly due to the fact that maintenance rounds are frequently organised and that repair and removal work is carried out within a very short timeframe, so as to make the material available to the customer as quickly as possible and to restore a clean and pleasant environment," said STIB.
Related News
Stib wants to avoid the "contagion effect" at all costs, meaning they try to remove it as quickly as possible (usually within 48 working hours) in order to discourage others from adding to it. The removal procedure is accelerated in the case of insulting words, with a deadline of removal within three hours once the information reaches the subcontractor tasked with removing it.
Preventing vandalism before it happens
Six stations are more prone to vandalism than others: Erasmus, West Station, Heysel, Saint-Guidon, Stockel and Simonis. However, STIB has great difficulty in catching the perpetrators in the act. They usually collaborate closely with the police to catch perpetrators by sharing images from surveillance cameras.
Acting as a party in civil proceedings, STIB generally seeks repayment for the cost of cleaning up the vandalism.
In addition to the installation of cameras in stations and vehicles, STIB also relies on an increased presence of staff in the most hit stations, the installation of fences and the use of security services to prevent access to infrastructures, along with the organisation of evening rounds in stations identified as sensitive.
"Protective anti-graffiti films are also used on the windows and on the backs of the seats in some vehicles. A product is applied to the paintwork of the trams to facilitate the cleaning of any graffiti," explained a STIB spokesperson.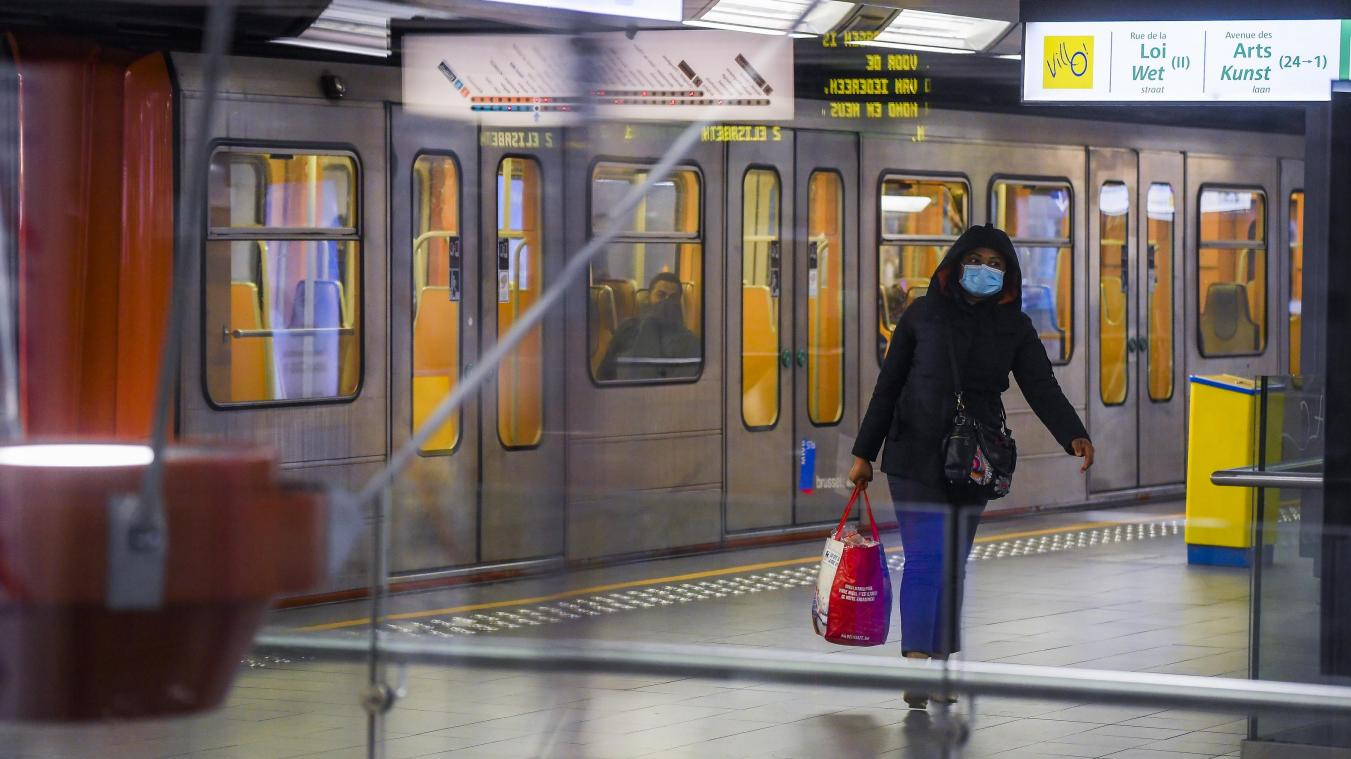 CEO Brieuc de Meeûs said vandalism is costly for the company.
"It is a loss of money for the community, while we have many other challenges to meet to ensure our daily mission and constantly improve the comfort of our passengers," said de Meeûs.
"We are also preparing for the mobility of the future and aim to encourage a modal shift from private cars to public transport. In Brussels, we are fortunate to have a highly efficient and effective public transport network that is constantly being developed. It is an indispensable tool that belongs to the population. We must respect this tool and the men and women who make it work for the well-being of us all."