Approximately 4,800 people took to the streets of Brussels on Tuesday afternoon for the occasion of International Women's Day, calling for equality, an end to gender-based violence, domestic violence and sexual harassment.
Loud chanting and cheering could be heard throughout the centre of Brussels, with people shouting "My body, my choice" and "Enough of this society." Various non-profit organisations also took part in the march.
People take to the streets of #brussels on #InternationalWomensDay to protest for women's rights, chanting "le patriarchat, on ne veut pas" And "my body my choice". pic.twitter.com/KUCFf7Ieag

— Lauren Walker (@LaurenWalkerH) March 8, 2022
"About 4,800 people are participating," Ilse Van de keere, spokesperson for the Brussels-Capital/Ixelles police zone, told The Brussels Times.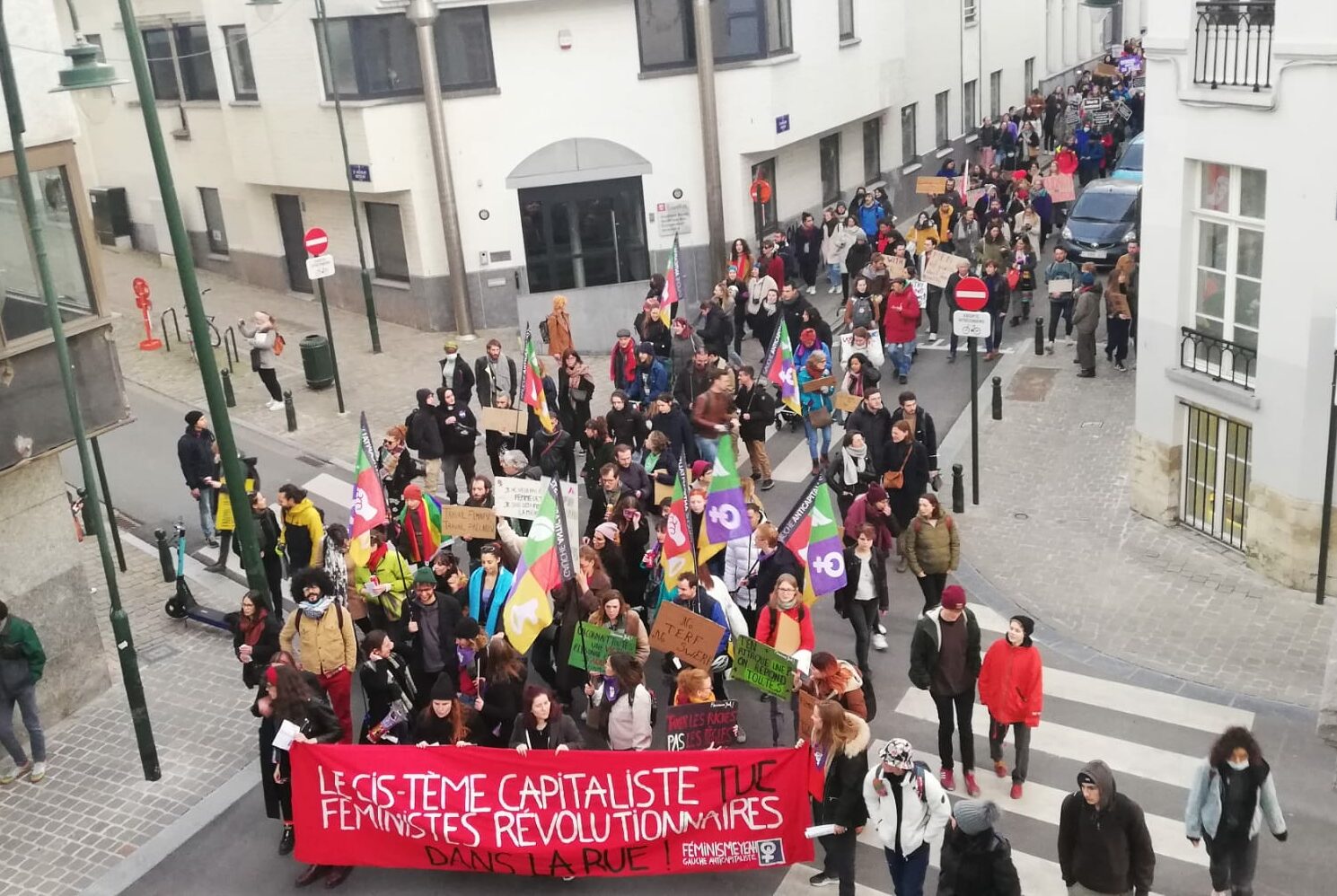 She explained that it was to mark International Women's Day.
Aside from determination, the sense of anger was palpable during the demonstration. Protesters shouted "Victime, on te croit. Agresseur, on te voit" (victims, we believe you, perpetrators, we see you), in light of the testimonies shared by women who experienced sexual harassment in the city, particularly on a night out.
Related News
Similar protests took place in cities and countries across the world on Tuesday, including in Paris, Pakistan and Turkey.