After two years of the coronavirus crisis and high indexations, tax rises seem inevitable in the Brussels-Capital Region, as several communes have not yet managed to approve their 2022 budgets.
The 19 municipalities in Brussels are finding it increasingly difficult to balance their budgets, and seven of them have not yet managed to approve theirs for 2022, the local administrations told Le Soir.
The municipality of Etterbeek and the City of Brussels aim to have their respective budgets balanced by the end of March, while Ganshoren, Forest and Anderlecht are targeting April. The administration of Ixelles told the newspaper that "in any case, it will not be in March," while Saint-Gilles said that April would be "the most optimistic scenario."
Molenbeek, on the other hand, has just approved its budget last week. While the process was much-delayed, Mayor Catherine Moureaux told La Capitale that she was glad that the local administration managed to make ends meet in the end.
A municipality that does not submit its budget on time is forced to work with 'provisional twelfths,' meaning that the municipality can only spend one-twelfth of last year's budget per month, and cannot make any investments. In practice, this often means having to put projects and investments on hold.
Draining reserves to make ends meet
While Brussels municipalities are obliged by law to present balanced budgets, many of them will not be able to do so this year. Molenbeek and Etterbeek seem to be among the few exceptions, but their seemingly-balanced finances for this year are misleading: they both drew on (the last of) their reserves.
"We took €3 million out of [our reserves] and sold a piece of land for €3 million more. This is the last time we will be able to make ends meet," Moureaux explained to Le Soir. Etterbeek, too, will have to empty the €5 million that the CPAS (public centre for social welfare) had in reserve, Mayor Vincent De Wolf told the newspaper.
Related News
For other municipalities, such as the City of Brussels, reaching a balance will not be easy. "Like many other municipalities, we are now looking at a budgetary trajectory for 2024 instead of trying to balance the budget at all costs," said Brussels alderman for economic affairs Fabian Maingain.
The mayor of Anderlecht, Fabrice Cumps, said that he had to find €20 million out of a budget of €250 million. "Times are very difficult."
Indexations and health crisis
The two main reasons for these difficulties are several salary indexations and the impact of the health crisis: because of the rising prices, employers have to raise wages. "You have two or even three indexations in a short period of time for municipal staff. One indexation means more than €2 million more. Then you add those for the CPAS and the police zone," De Wolf said.
The coronavirus crisis is making local finances worse, budgetary councillor in Ganshoren Stéphane Obeid said: "According to our projections, the budget for the CPAS will double between 2019 and 2024. It will increase from €3 million to €6 million. This has a huge impact on a budget of just €30 million."
Other elements, such as the revaluation of local agents' salaries, complicate the equation: the Brussels-Capital Region recently increased the salaries of local staff to bring them closer to Walloon and Flemish levels – a cost that is partly borne by the municipalities.
Finally, the economic crisis has led to a drop in tax revenues, and the additional centimes to the property tax and the personal income tax have mathematically brought in less. Last year, Brussels Local Authorities presented two reports on the cost of the pandemic at the local level. By 2020, the health crisis had resulted in a loss of €41 million in revenue.
'Dramatic' crisis in 2021 and 2022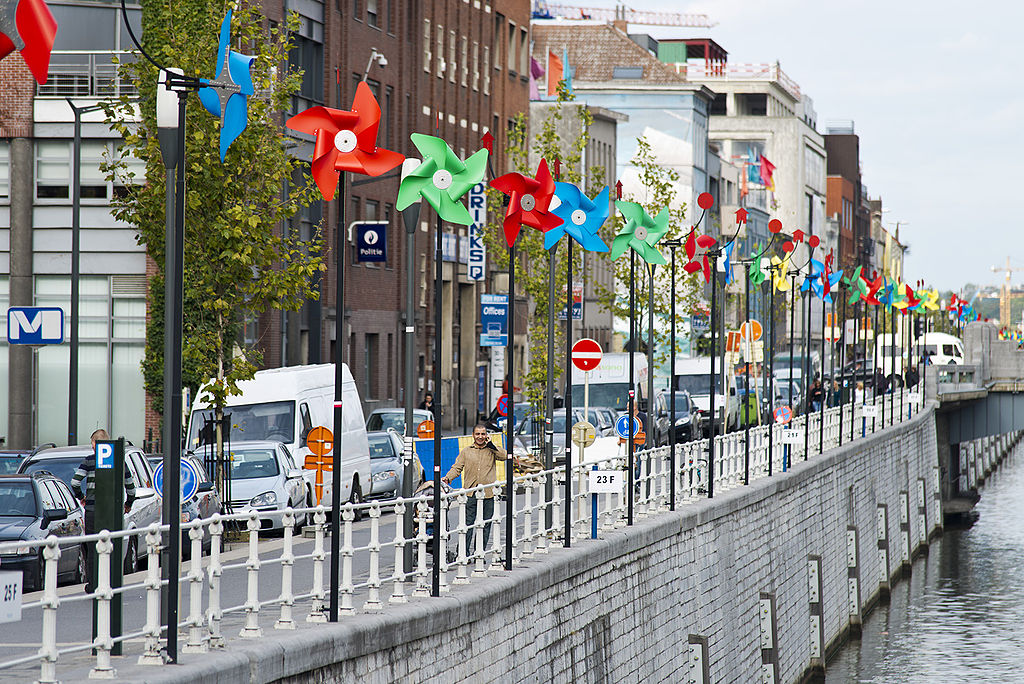 To fill the gaps, several municipalities have increased their additional centimes for the property tax in 2021. Others, such as Molenbeek, do not want to touch the property or personal income tax and are trying to be creative by introducing taxes on supermarket self-checkouts, opening snack bars on its territory and film sets.
"The social crisis in 2021 and 2022 is dramatic," Molenbeek mayor Moureaux told Bruzz, underlining that the municipality had to find an extra €4 million for CPAS. "There are more requests for social assistance, and also more living wage recipients. That means an increase in CPAS expenditure that we cannot ignore."
Meanwhile, Anderlecht is considering implementing taxes on large surfaces and offices. As the Federal Government is looking to make savings, none of the municipalities will be able to count on refinancing.
The Brussels Regional Government, too, is trying to get out of a severe financial situation. The only way out of this will for many municipalities will be raising taxes in the coming years, one Brussels mayor concluded: "There will be tax increases next year and we will certainly not be the only ones to do so."