Despite experts warning that Metro 3 would result in mobility deteriorating in some districts, inhabitants of Brussels are still positive about its arrival, according to the Capital Region's public transport operator STIB.
Three-quarters (72%) of Brussels inhabitants remain positive about the arrival of Metro line 3, which aims to improve the connection between the north and the south of the city by connecting Evere and Schaerbeek with Forest and Saint-Gilles, according to an online survey carried out in May 2022 on behalf of STIB.
"It is heartening to see that the inhabitants of Brussels are still as much in favour of a connection by metro between the south and the north of the region," Brieuc de Meeûs, CEO of STIB, said in light of the results, which were similar to those from a previous survey in 2020.
"This confirms our suspicion: the supporters far outnumber the opponents. Metro 3 is a project that is absolutely essential in order to continue to absorb the mobility needs in Brussels and therefore ensure a more sustainable future."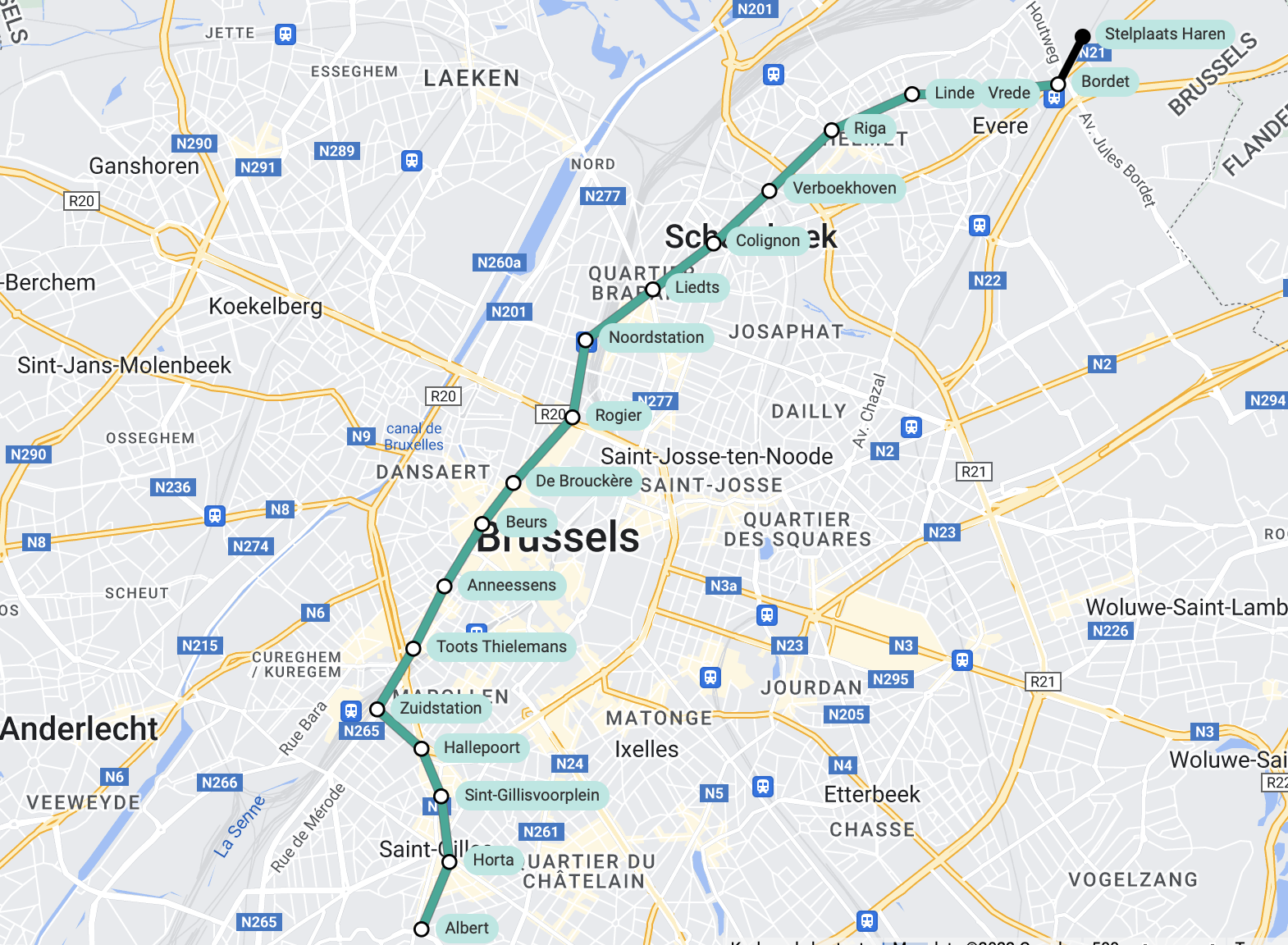 The new line is expected to provide a fast connection, with travellers being able to go from Evere to Forest via the city centre in just 20 minutes, providing 18 metro stations over a length of 10.3 kilometres.
In contradiction with earlier criticism
The works in the first renovation phase (between the Albert stop in Saint-Gilles and the North Station) are already in full swing.
However, the planning and environmental permit applications for the second construction phase including a 5-km tunnel and the construction of seven metro stations between the North Station to the Bordet station (near the NATO headquarters), were only submitted in February of this year.
Related News
STIB said at the time that a crucial connection is missing in the north of Brussels. However, critics argued that disproportionate costs — Brussels is spending billions on the project — are being incurred for very little environmental gain, adding that the expansion of the line will even cause mobility in some districts to deteriorate.
They argued that businesses in areas where the line is already being constructed are experiencing a reduction in footfall, as customers avoid the busy areas.
However, with 72% of respondents out of 1,023 questioned people having a favourable opinion, STIB now argued that most people consider the future line to be useful. According to the results, 73% of Brussels residents also think the project is a sustainable investment that will make public transport even more attractive.