Rising energy costs and the high levels of air pollution are spurring people in Brussels, as well as its authorities, to continuously look for more eco- and budget-friendly ways to travel across the region, with the shared cargo bike being the latest method to be developed.
The cargo bike is a transport bike with two or three wheels and a large box positioned at the front, which can be used to transport children, luggage and groceries, and is becoming increasingly popular with young families in Brussels, as well as with some businesses such as Coolblue.
Now, the Brussels Region is taking its Cairgo Bike project, which aims to make cargo bikes a fully-fledged alternative for passenger cars and vans, a step further. Partnering with carsharing company Cambio!, the region is launching a rental service for shared cargo bikes at a rate of €3.50 per hour, giving people more choice in their means of transport.
"For many Brussels families, a car seems indispensable for shopping or taking the children out, even though the car is rarely used. For many of them, car sharing or a cargo bike can be a more efficient and less expensive solution," Elke Van den Brandt, Brussels Mobility Minister, said.
"It is also good for the region as cargo bikes take up less parking space, are quiet and good for our air quality."
Cargo bike culture
In March last year, an initiative was launched allowing residents to try out a cargo bike or electric longtail bike for free for two weeks to nurture the cargo bike culture in the region.
This will now be rolled out on a bigger, more structured scale from Tuesday. Cambio! customers can now rent shared bicycles (electric family model) in Jette (parking Spiegel) and at Colruyt in Etterbeek (Jourdan), while two more stations are expected to start offering the service soon.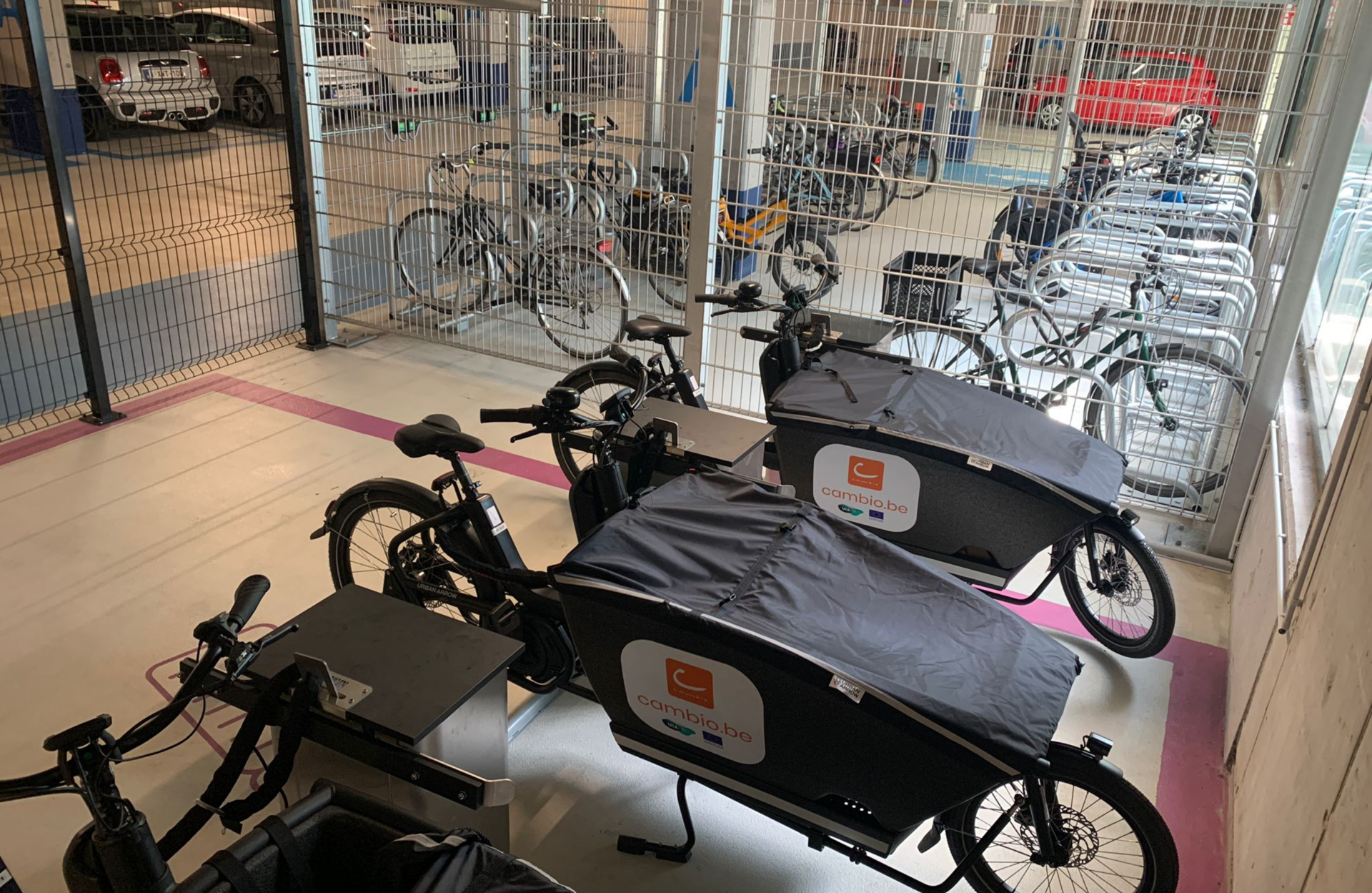 "Shared bikes complete the range of alternatives to the car. I am therefore happy that we can offer three cargo bikes in Jette through Cambio!," Jette's councillor for Mobility, Nathalie De Swaef, said.
Training and parking
Brussels Mobility will also continue to work with numerous partners to develop "an ecosystem of services focused on the needs of the users," while Pro Velo offers training sessions to Brussels residents to show them how to safely ride the vehicles.
Related News
To further stimulate the roll-out of the bikes, the 19 BePark locations in the region have been fitted with specific parking facilities for cargo bikes.
Families can rely on the Brussels'Air premium, which allows individuals to exchange their car for a premium to spend on mobility alternatives, including the purchase of a cargo bike. In three months' time, more than 1,000 premiums were already granted, 64% of which to low-income families.