Various parties involved in the complete overhaul of parts of the Place De Brouckère have come to an agreement for a renewed permit following a suspension which could have resulted in the project coming to a standstill.
The permit for the project to renovate several empty and derelict buildings on the left-hand side of the square in the centre of the city was granted by urban.brussels in July last year, however, it was suspended by the Council of State based on its objection of a large volume construction on the rooftop, most likely as part of a possible hotel complex.
This decision created a high risk that the project would be bogged down by legal implications, resulting in a delay in the improvement of the area, according to Pascal Smet, State Secretary for Town Planning, who is working to give the city centre of Brussels an "enormous makeover and prepare it for a bright future."
"The suspension of the building permit by the Council of State for this last project threatened to aggravate the situation and cause the zone to become urban cancer, as has often happened in the past," he said.
Revised permit application
On Tuesday, his cabinet confirmed to The Brussels Times that, after analysing the suspension, Smet brought all the actors around the table to find a quick and "constructive solution" with all parties involved. "We can now avoid this situation and the metamorphosis of Brussels can continue."
Related News
The current permit will now be withdrawn, and as part of the conditions for the project to go ahead, Immobel, the developer in charge of the project, will have to submit an amended building permit. This will be followed by a new public enquiry.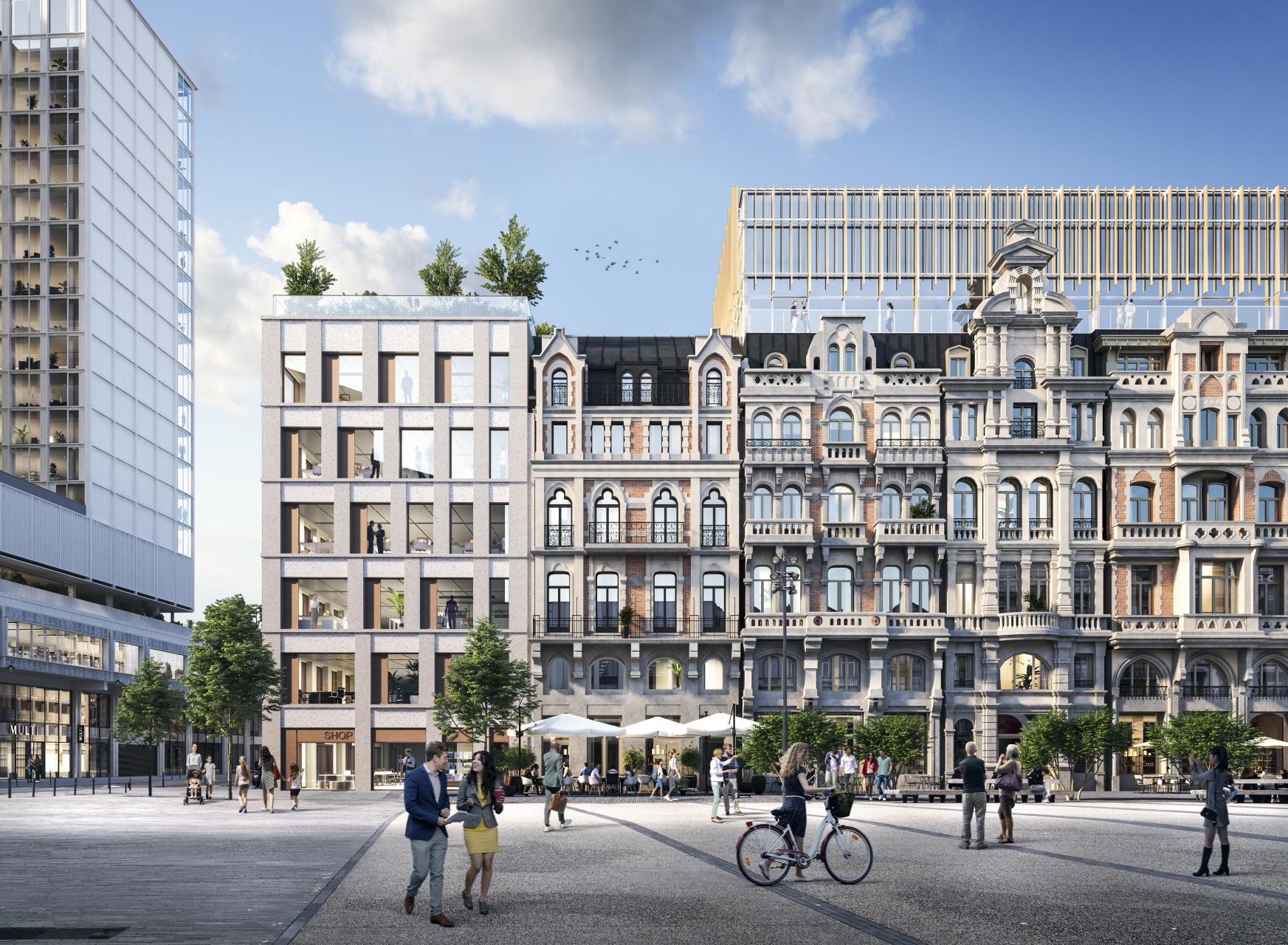 As part of the conditions for the project to move forward, the company must remove the roof extension from the design, of which both the advantages and the downfalls were also highlighted by Smet in the past.
"The City of Brussels absolutely wants to avoid that the site, in the heart of our city, remains a wasteland for a long time. We are looking forward to Immobel's new proposal," Ans Persoons, city councillor for Urban Development," concluded.
The project has faced criticism in the past, including from city associations and official bodies such as the Royal Commission on Monuments and Sites, which resulted in buildings being lower and the impact on the existing urban look of the square being reduced.