Following the success of the Waterbus between Brussels and Vilvoorde this summer, the operator is considering buying a second boat to make more frequent trips possible.
After two difficult years due to the pandemic and its restrictions, Waterbus has seen a resurgence in popularity for its service between Brussels and Vilvoorde, with demand even surpassing its pre-Covid numbers.
"In June, the number of passengers was about the same as in 2019, but in July, it was 40% more," Katrien De Mol of Waterbus told Bruzz. "Now, we are also at 20% already for this month. So it really is a success."
If all goes well, a second waterbus will be deployed in the near future, making the trip from Brussels to Vilvoorde every hour, operators said.
Currently, the waterbus departs from the centre of Vilvoorde and passes Park Drie Fonteinen, the Cruise Terminal, Quai de Heembeek and Pont Van Praet (near Docks Bruxsel) before arriving at Sainctelette in the north of Brussels.
Once it has arrived there, it turns around and goes back to Vilvoorde following the same route.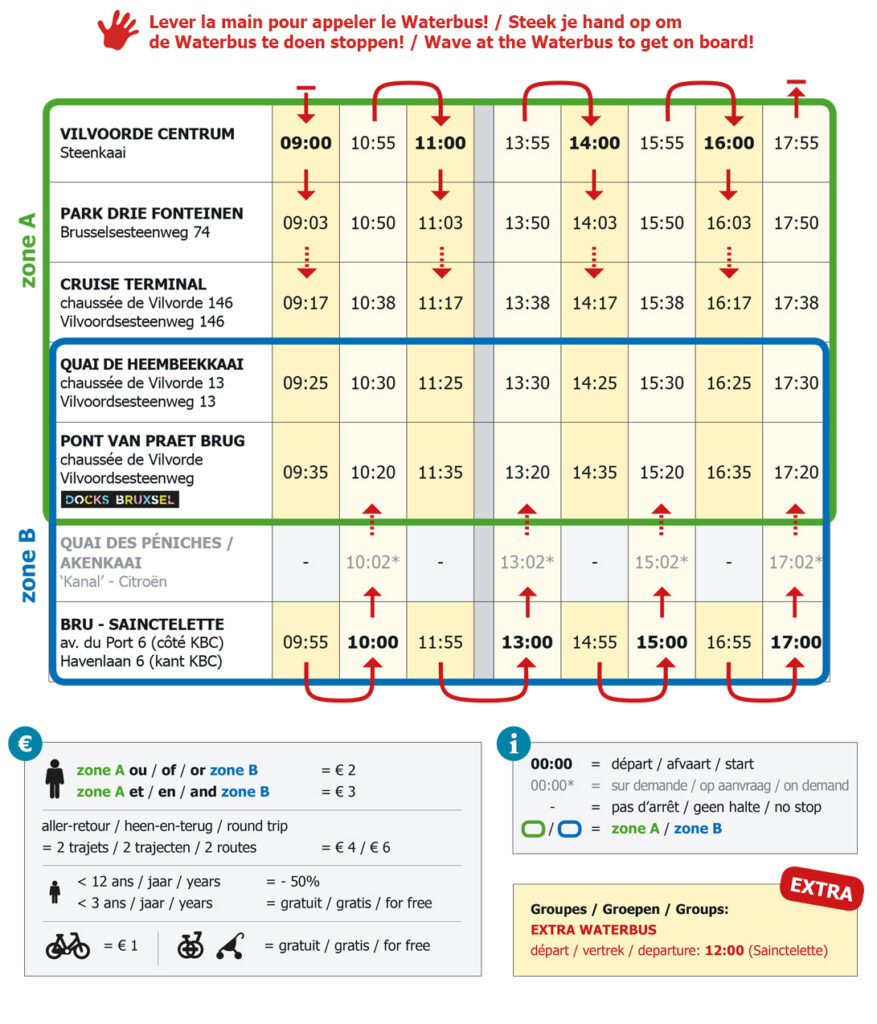 Taking the Waterbus is possible from Monday to Friday, with prices for a one-way trip starting at €2. Reservation is recommended. More information, and the exact schedule per day can be found on the website.