Due to union strike actions across Belgium today, public transport in the Brussels-Capital Region and flights at Brussels Airport are experiencing disruptions as only one metro line is operated and the airport is expecting issues with baggage handling.
The trade unions are mobilising to denounce the insufficient government measures to tackle the cost of living crisis and the skyrocketing energy prices. A rally is taking place on Brussels' Place de la Monnaie on Wednesday, followed by a demonstration.
The Brussels-Capital/Ixelles police zone is urging people not to come into the capital by car if they can avoid it, as there is a good chance that traffic will be completely gridlocked.
The STIB network is severely disrupted as well: only metro line 1 is running, but the service is extended to go from West Station and Erasmus to transport as many people as possible.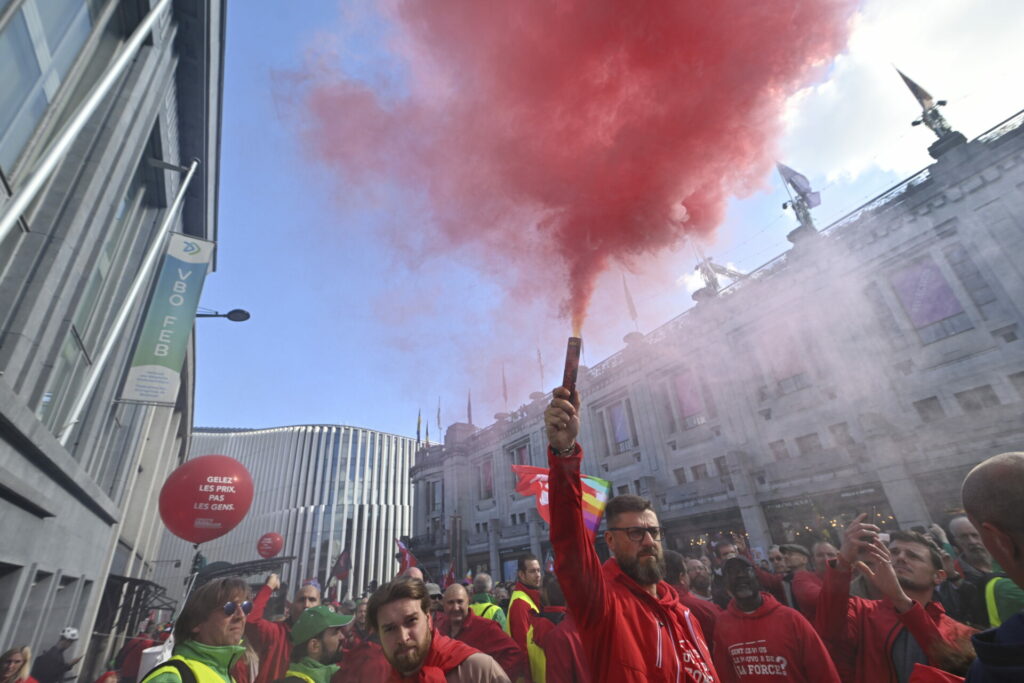 Tram lines 3, 4, 7, 8, 9, 51 and 92 are also still being operated, but tram 7 is being diverted to Esplanade. For STIB buses, lines 12, 29, 34, 36, 46, 53, 54, 56, 59, 65, 71, 73, 87 (extended to Étangs Noirs/Zwarte Vijvers), 88 and 95 are also running. A complete overview of the STIB lines running today can be found here.
Flemish public transport company De Lijn is working with alternative services, and is making sure that at least six in ten buses and trams will continue to run throughout Flanders.
Related News
Additionally, the national union action could also have repercussions at Brussels Airport in Zaventem, as its De Lijn bus service and the cleaning staff capacity at the airport might be impacted, the company announced on Twitter. "We do not expect a major impact on operations, but cannot rule out limited disruption."
While the strike is not expected to result in cancelled flights, there is a possible impact on ground handling, baggage loading and unloading. This means travellers arriving may have to wait longer than usual for their bags, or departing aircraft may be delayed because baggage still needs to be loaded.
Brussels Airport advises passengers coming to the airport by public transport to keep a close eye on the timetables to make sure they get to the airport on time.