To mark the tenth anniversary of the International Day of the Girl Child on Tuesday 11 October as well as the European Week of Action for Girls, several young activists inaugurated a street art exhibition in front of the EU Parliament to draw attention to girls' and women's rights.
On Tuesday afternoon, the "10 in 10: the world through the eyes of a girl" street art exhibition in the Esplanade of the European Parliament opened in the presence of various activists and members of the EU institutions.
"This art exhibition has a dream. I have a dream, and I believe that if we all come together we can really change the world. Little by little. It just takes one of us to start changing the one next to us," said Sofia (23) during the opening.
The '10 in 10' exhibition kickstarts a series of activities for the young activists and advocates, who are in Brussels for one week to meet with EU leaders and share their views on the EU's global role in gender equality and the rights of children and youth.
(continues below photos)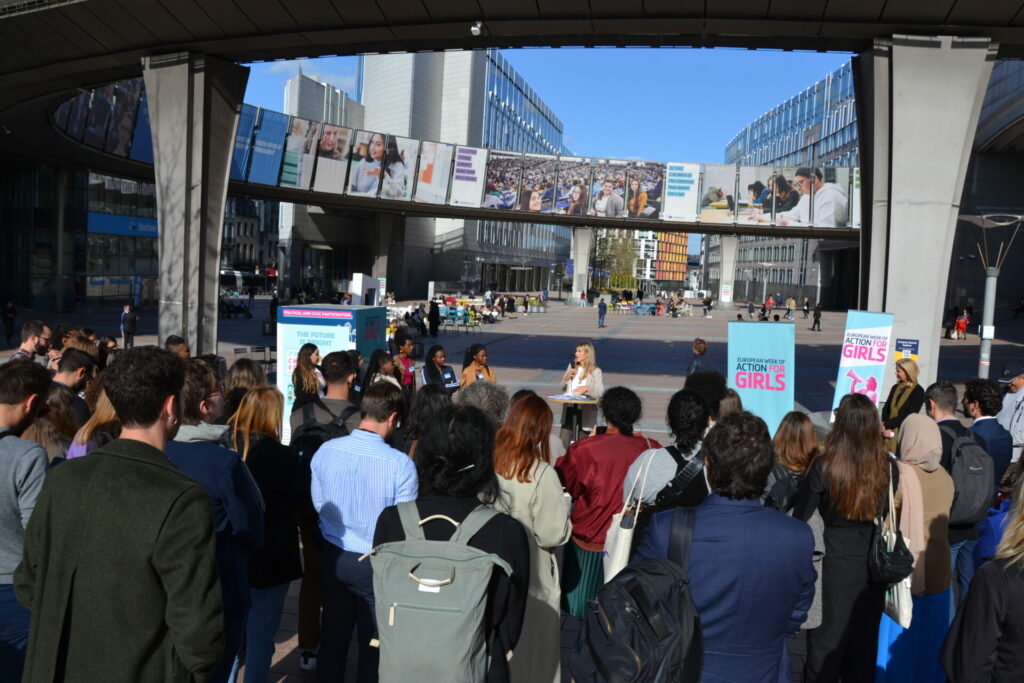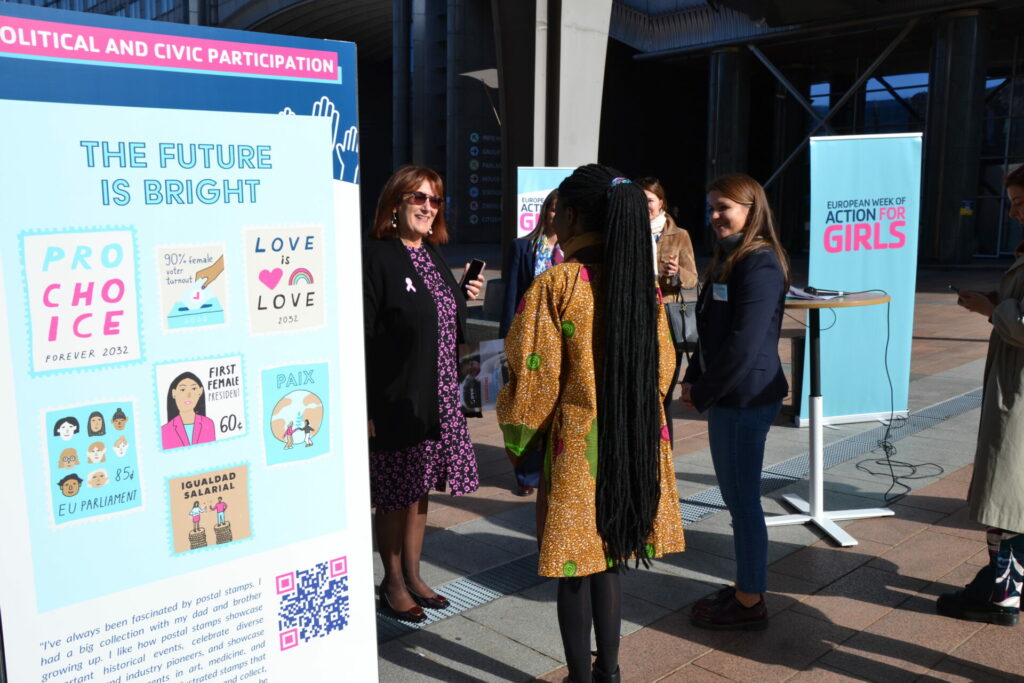 Young advocates from around the world joined NGOs and EU institutions for the inauguration. "In many societies, the word of a man is law," said Nyasha (21) from Zimbabwe. "If they tell you to not go to school, you do not go to school. If they tell you to get married, you get married. But is this the life you want for a girl to live?"
Speeches were also given by European Commission Vice-President Dubravka Šuica, European Parliament Vice-President Eva Kaili, Ambassador for Gender and Diversity at the European External Action Service Stella Ronner Grubačić, and European Commission DG INTPA G Unit Acting Director Chiara Adamo.
"You can count on us to be your trusted allies," said Šuica, while Adamo drew attention to the composition of the crowd: "I am very happy to see so many women and girls here today. But also so many boys and men. This is about human rights."
Related News
Five artists worked with the European Week of Action for Girls (EWAG) coalition and created a series of illustrations showing the world through the eyes of a child ten years from now if girls' rights were fully respected. "Great human accomplishments start as a dream, they start as utopia," said Hajar (20).
The basis of the discussions is the EWAG Youth Manifesto, a document that outlines priority areas for progress on girls' rights and focuses on five priorities: demanding equal political and civic participation, fully respecting sexual and reproductive health and rights (SRHR), eradicating harmful gender norms and stereotypes, pushing for youth economic empowerment, and guaranteeing safe and quality education for all.
The street art exhibition is open until Thursday 13 October.