After a three-year hiatus due to the pandemic, the Brussels universities VUB and ULB will once again commemorate their founder this month during the Saint-Verhaegen celebration.
Staff and students of Brussels' universities, the Dutch-speaking VUB and French-speaking ULB, will once again honour and celebrate the founder of both institutions, Pierre-Théodore Verhaegen, during the so-called "St-V" on Thursday 17 and Friday 18 November, marking the first time the celebration is spread over two days, after an absence of no less than three years.
"It has been three years since the Verhaegen commemoration was able to physically and fully take place. For us, St-V is extremely important," Jan Danckaert, the VUB Chancellor, said.
"After all, in these turbulent times, we need the compass that Pierre-Théodore Verhaegen and his supporters have given us. The compass of free research, free-thinking and a thoroughgoing social commitment."
Celebrating history with topical theme
Verhaegen first founded the French-speaking ULB on 20 November 1834, and more than 100 years later, in 1969, the language divide led to the creation of the Dutch-speaking VUB. However, ties remained close and are reflected in many joint projects and collaborations, and joint celebrations.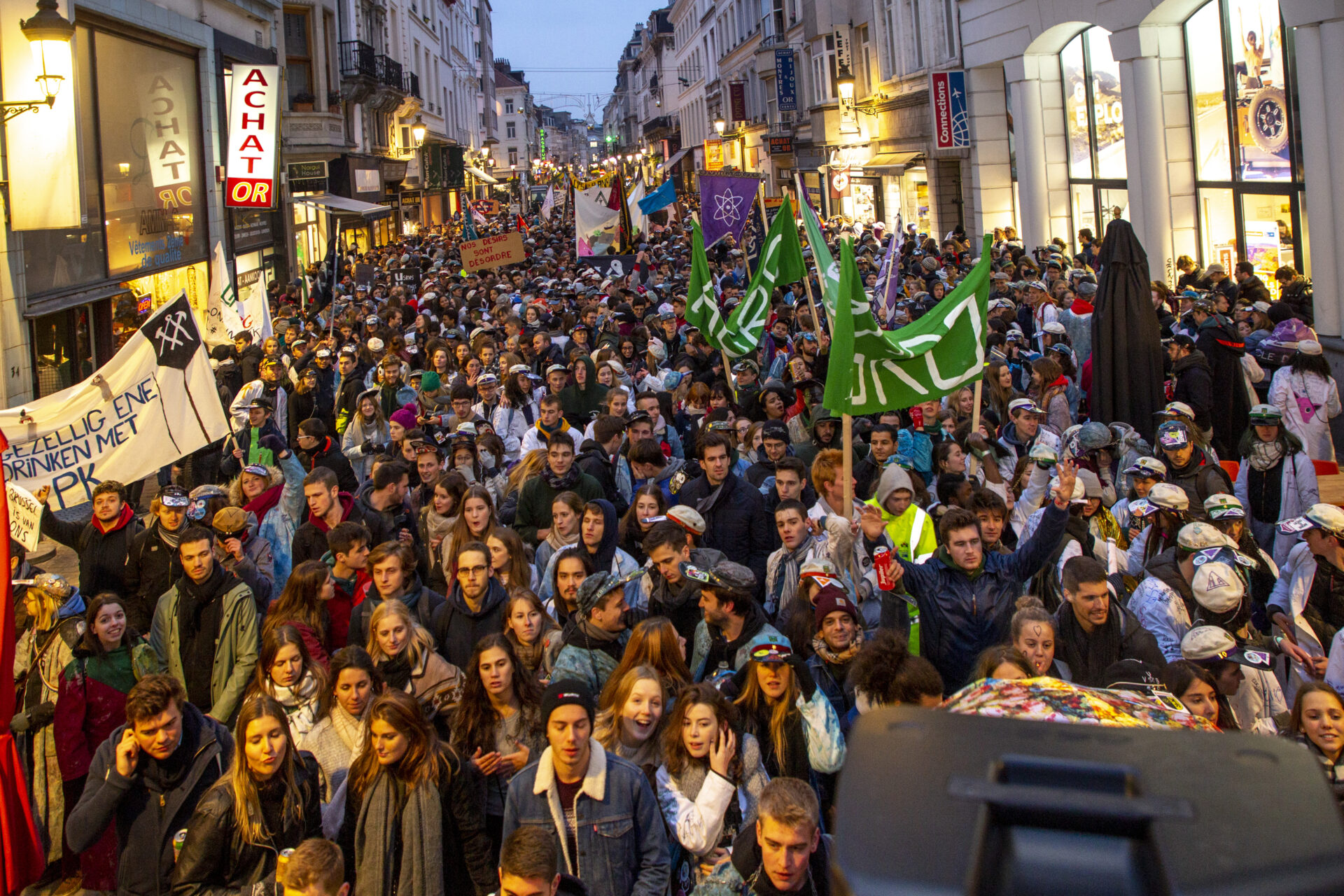 A number of official and traditional commemorations and activities will take place in the days running up to 20 November. The highlight is the Grand Sablon where, on Friday afternoon, thousands of Brussels students and numerous former students will gather, followed by a procession moving from the Grand Sablon to the Bourse.
Every year, a topical theme is linked to the celebrations, this year's being "Bear your laws without aborting our rights."
Related News
"The theme is not only burningly topical given that abortion rights and broader women's rights are under pressure in several parts of the world, it also refers to a wider social climate in which acquired human rights and scientific certainties can no longer be taken for granted due to disinformation and polarisation," Brussels Student Society (BSG) president Joyce Verbrugghen, said.
Since 2019, when the last edition was organised, St-Verhaegen has been part of the Brussels Region's inventory of intangible cultural heritage. It received this recognition for its contribution to the city's "multifaceted, independent and rebellious character and identity."