In recent years, an urban development project on the Tour & Taxis site has triggered the revival of historic buildings of Brussels, from the Royal Depot to the Gare Maritime. As part of ambitions to make the area even more liveable, it will be made entirely car-free from 2023.
The large former industrial site, located on the Brussels Canal in the City of Brussels, has in recent years undergone a complete overhaul in the hands of the real estate investor and developer, Nextensa, which is now planning major mobility changes in its urban district which will see cars disappear from its streetscape.
"Tour & Taxis is the epitome of a vibrant and liveable '5-minute neighbourhood'. Everything you need is within walking distance," the CEO of Nextensa, Michel Van Geyte, told Belga News Agency. "When car traffic becomes redundant, soft mobility gains the upper hand."
From next year, the main entrance to the multipurpose event venue at 86c Avenue du Port will no longer be accessible to cars, while the passageway will be widened to give pedestrians and cyclists easier access to Place de la Musique and the Tour & Taxis' park itself.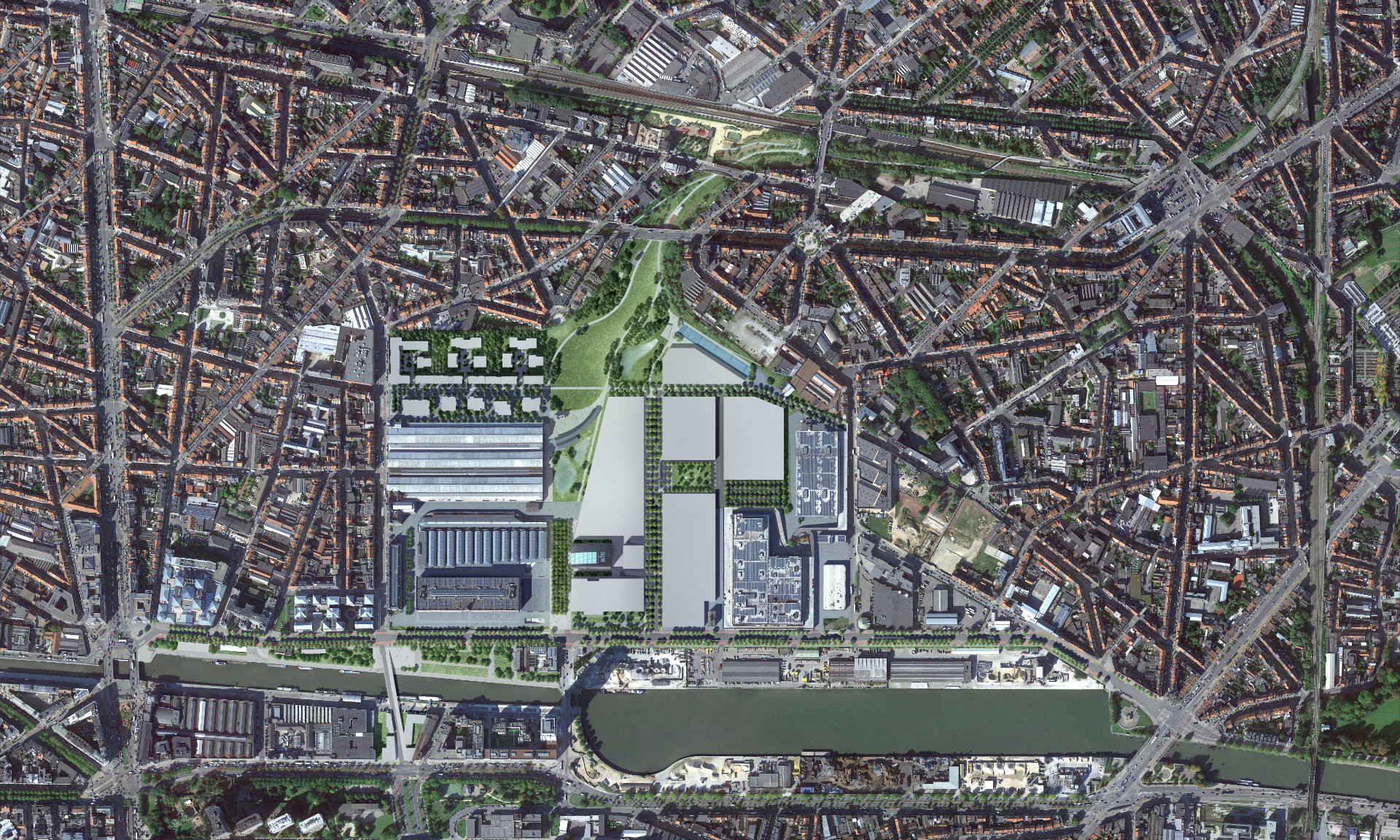 Meanwhile, the existing shuttle service that connects the city district to the North Station will also no longer stop in front of the Royal Warehouse, but instead, new stops will be created on Avenue du Port and Rue Picard, where there will also be a zone for taxis and deliveries.
From next year, parking on the Tour & Taxis site will also only be possible underground. The Esplanade car park, which will have new access via Drève Anna Boch, will have space for 300 cars and the Park Lane car park, near Gare Maritime on Rue Picard, will have space for 900 vehicles.
A new 700-space underground bicycle parking facility in the basements under the Sheds will also be created.
Well-connected area
As the site is privately owned, the cabinet of Brussels Mobility Minister Elke Van den Brandt was not consulted about these mobility changes, however, it has welcomed the announcement with open arms.
"Of course, we welcome this decision. In an office district like this one, we know that the quality of life is better with fewer cars," her spokesperson, Marie Thibaut de Maisières, told The Brussels Times.
Related News
Tour & Taxis is well-connected to various public transport networks, and following the opening of the Suzan Daniel Bridge — an important link between the site and the North Station allowing pedestrians and cyclists to cross the canal via a shorter route — was made even more accessible.
"All these alternatives to cars were developed by the public sector. Now, the developer can offer people working and living here a space that is much calmer and more peaceful," she added.