From mowing the lawn on a Sunday morning to organising a house party that goes on until the early hours (or maybe, moving into a house next to a popular nightclub in Brussels' city centre), noise nuisance affects everyone. When should you keep quiet in Brussels?
Officially considered a form of nuisance, (loud) noise can have various negative effects on health, going from stress and sleep disturbances to aggressive behaviour.
Everywhere in Belgium, from the countryside to the city centre, causing noise or nuisance by any means or in any form between 22:00 and 06:00 is prohibited by law. Yelling and shouting, noises caused by engines and machines, loud music or animal noises such as a dog barking: it is all forbidden.
"Those who are guilty of noise nuisance or nocturnal noise that is likely to disturb the tranquillity of the inhabitants" are at risk of getting a fine and/or a prison sentence, according to Article 561 of the Belgian Penal Code. In theory, this covers all noises that are "too loud," but for a criminal offence to be committed, the perpetrator must have had the intention to disturb the peace or was negligent.
What constitutes "too loud," however, depends on the circumstances.
Noisy neighbours
In the Brussels-Capital Region, the rules are a bit stricter than in the rest of the country. You can receive a fine if you cause a noise nuisance that "disrupts the peace and quiet or health of neighbours" between 22:00 and 07:00.
In practice, this means that from 22:00, your neighbours are legally allowed to call the police when your music is too loud or your dinner parties go on too late.
The same is true if you cause a noise nuisance (without permission) on a public thoroughfare, if you cause a temporary or persistent noise nuisance above certain values as the owner, holder or user of a source of noise, if you conduct yourself in "an unusually noisy way," or if you do not see to it that people (or animals) under your responsibility conduct themselves according to the regulations.
Events with (electronically amplified) music, both indoors and outdoors, are a special case to the noise regulations and are subject to a specific framework. In public establishments, the noise level – measured at any place in the establishment where people may be present – is limited to 90 Decibels (dB).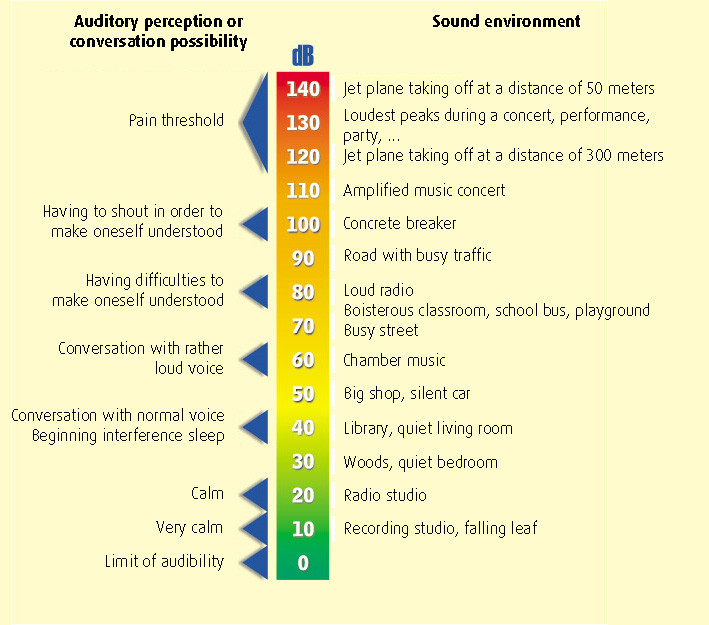 Rules have also been put in place to protect the environment around establishments with loud music: the maximum thresholds are defined based on the background noise level measured within a room or a building – with the doors and windows closed – and vary between 5 and 35 dB.
Nightclubs, however, are an exception to that rule: normally, a maximum level of 100 dB applies, provided that the neighbours at home are not affected by noise. However, Brussels' famous Fuse nightclub briefly closed because one of the establishment's neighbours was affected by the noise and filed a complaint.
The club closed for two weeks before the Region found a solution: Fuse can now open for two days a week until the early hours, but within no more than two years, the club must move to a new location, unless the acoustic problems are entirely resolved within that time.
Mowing the lawn?
A recent decree on the fight against neighbourhood noise determines the maximum noise thresholds that may not be exceeded by any audible noise source (noisy installation or activity) in its vicinity.
There are various thresholds that depend on different elements, such as the place where the nuisance is observed (inside or outside), the hour of the day, the day of the week, and the urban designation of the area. The general principle is that the thresholds are stricter in more sensitive areas, as well as in the evening or at night.
The nuisance caused by pupils on a playground or the sirens of an ambulance crossing the city is also not subject to this specific legislation. Neither are public works nor works carried out by private individuals in their own homes or the surrounding area between 09:00 and 17:00 from Monday to Saturday.
Related News
On the other hand, carrying out home renovation works or using lawnmowers and other appliances used for gardening is prohibited on Sundays and public holidays, and on all other days between 20:00 and 07:00.
Certain noise nuisances are considered exceptions and do not fall within the scope of this legislation, such as those caused by transport (air, road, rail and shipping), school activities, worship activities, national defence, shooting ranges, activities on public roads, and organised open-air sports activities.