After a slow start, the app FixMyStreet (FMS) which allows Brussels residents to signal problems in their neighbourhood is becoming increasingly popular. However, a study has now pointed out that it may create false expectations about how quickly issues will be resolved.
The online tool, launched in 2013, was designed by Bruxelles-Propreté – the government agency tasked with keeping public spaces clean and tidy. But it wasn't until 2017 that the app gained public visibility, since growing in popularity with more than 50 reports made each day.
In ten years, almost 180,000 intervention requests have been received through the tool. Iris Steenhout and Lior Volinz, criminologists at the VUB (Dutch-speaking university in Brussels) are investigating, among other things, whether FMS actually meets the expectations of residents.
"When FMS was launched in 2013, the government's main aim was to make locals feel listened to and shorten the distance to administrative services," said Steenhout. "FMS allows citizens to report nuisances or even minor crimes, which then go directly to the responsible municipal department."
Damaged roads and littering
The researchers found that the vast majority of reported incidents are linked to public cleanliness — more than half of reports are related to littering in public spaces — followed by problems with the street, such as damage to the road surface, open manhole covers, overturned bollards or traffic signs, and defects in public lighting.
More and more social problems are also being reported as a result of the asylum reception crisis, which has resulted in thousands of asylum seekers being left to sleep rough as a result of the government's failure to provide them with shelter.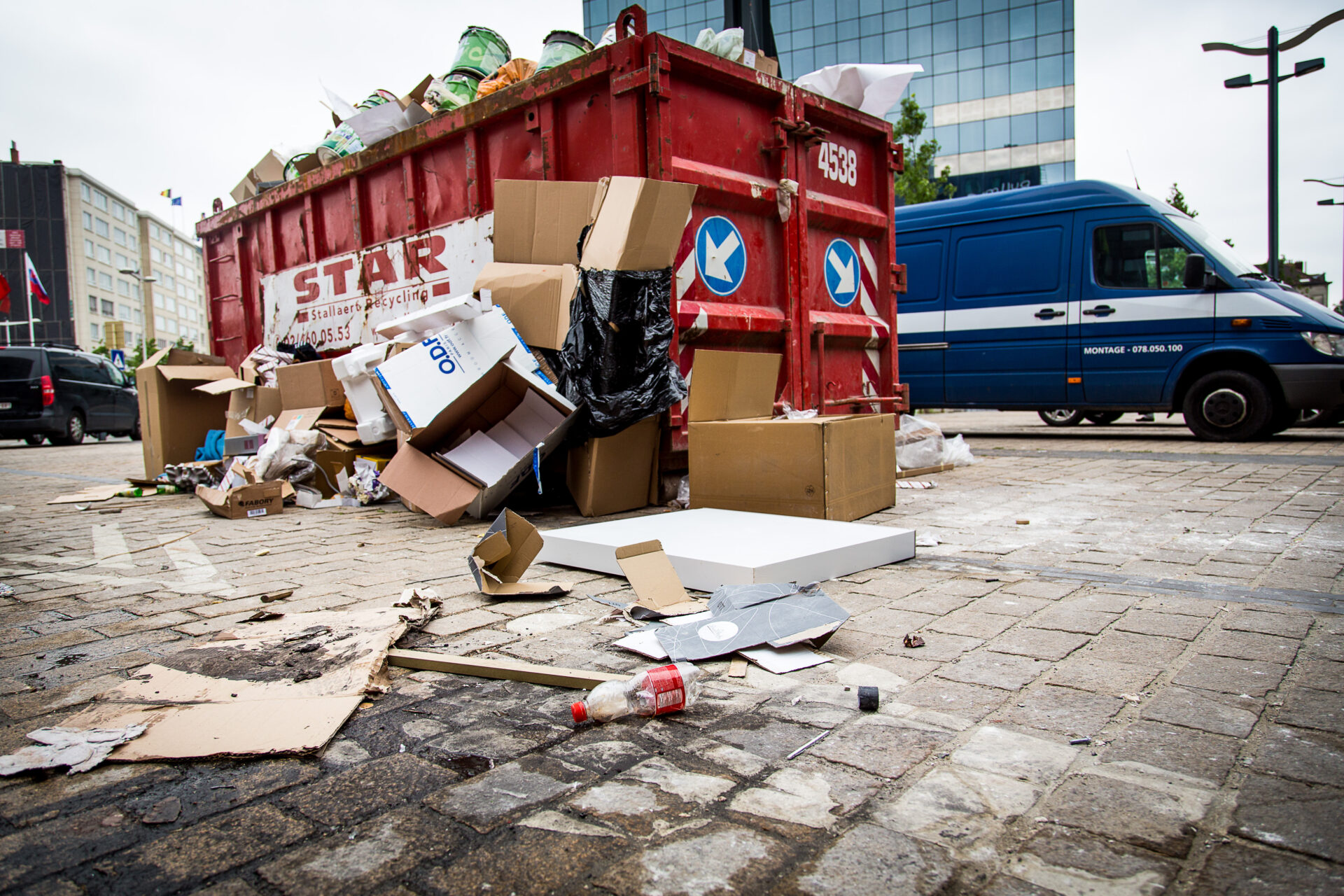 "For the government, it is important that they can demonstrate how quickly they intervene," Steenhout noted. The researchers found that, generally, interventions happen quite quickly, although this varies greatly depending on the type of incident.
"Rubbish is usually cleared within three days. For problems with street furniture or the road itself, the waiting time can be up to 50 days." A survey of about 60 respondents was also carried out to understand how often they use FMS and how people perceive it, with initial results showing the majority of respondents are satisfied.
Related News
"But there are also people who complain," said Steenhout. "The fact that you launch a digital platform where citizens can report incidents directly creates the expectation that a solution will follow immediately."
To further understand how FMS is perceived and to better tailor the service to the needs of citizens, the researchers are asking users to complete a survey about their experiences. The results will be sent to the Brussels-Capital Region and the various municipalities using FixMyStreet.