An improved provision of Brussels public transport will reduce waiting times on several trams and bus lines in the Capital Region from Monday 6 March.
Public transport operator STIB will increase the number of buses and trams, especially during off-peak hours. "The majority of travel in Brussels is today done by public transport. The car is no longer king. This paradigm shift would not have been possible without a quality offer and frequencies that are constantly adapted to the needs of travellers," said Brieuc de Meeûs, STIB CEO.
The company noted at the start of this year that the most prominent "return to normal" following the pandemic was seen during off-peak hours and weekends (Sundays, early mornings and evenings).
"That is why we are making efforts to offer a competitive service not only during peak hours but also during off-peak hours when people increasingly use public transport." Specifically, STIB is reducing the difference in waiting times between peak hours and off-peak hours.
What changes
In the mornings, various tram lines will run more frequently. From Monday to Friday, trams will run more frequently on lines 3, 4, 7 and 25 from the start of service, both during school and vacation periods.
This will see trams come every six minutes on the common section of lines 7 and 25, between Buyl and Meiser and one service every six minutes on lines 3 and 4 between Vanderkindere and the North Station on weekdays. On weekend, one tram will run every 7.5 minutes.
STIB will also improve connections between trams lines 3 and 7 at Churchill and equalise frequencies on several bus lines, while the frequency of trams on line 55 will also improve. From 06:00, one tram will run every 10 minutes on weekdays and every 12 minutes on weekends and during school vacations.
Between 20:30 and 22:00, trams will run every six minutes on the common section of lines 7 and 25 and stop every 12 minutes at other stops.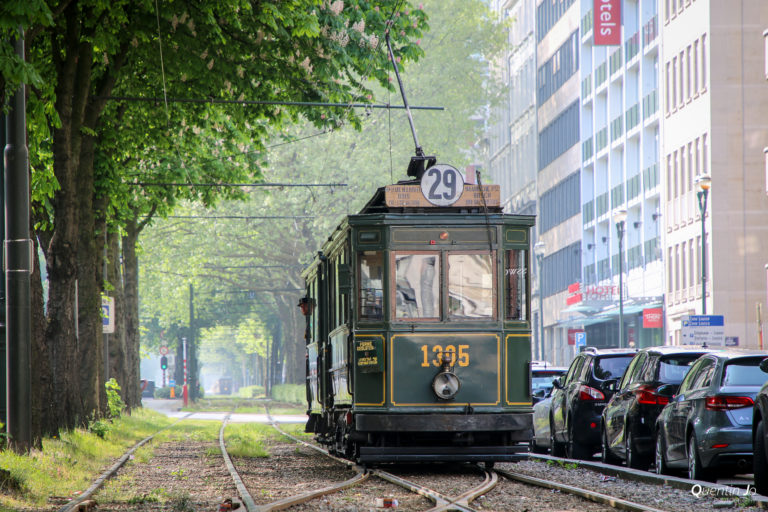 While most buses serving the inner city (Pentagon) already run at high frequencies, lines 52 and 88 still only ran every 20 minutes in the evening and on Sundays. From next Monday, they will run every 15 minutes in the evening from 20:00 and every 15 minutes on Sundays from 13:00 onward.
STIB aims for one bus to run every 12 minutes on weekdays between 07:00 and 18:30, except during school holidays. The first departure of line 12 to Brussels Airport has also been brought forward, meaning the first arrival at the airport will be at 05:00.
Related News
Finally, bus line 27 will run for 40 more minutes, with the last bus departing around midnight; buses on line 58 will run one hour later from Vilvoorde and even two hours later from Albert II.
"Changes will bring an earlier tram in the morning to get to work, a later bus after a long evening, metro wait times of just a few minutes to pick up the children: the overall impact will be public transport that appeals to even more people," said Brussels Minister of Mobility, Elke Van den Brandt.