Renovation works of the busy Leonard Tunnel on the Brussels Ring Road will enter their second phase in mid-April. Works will be carried out at night and during weekends, but disruptions are as good as unavoidable.
The Leonard Tunnel runs under the equally busy Leonard intersection, where the E411 motorway and the Brussels Ring Road R0 meet in Tervuren. The tunnel has four passages: one for each motorway's travel direction.
Since its construction in the 1960s and 1970s, the tunnel has had a hard time: parts of the concrete have been affected by de-icing salts, exhaust fumes and seeping groundwater.
Now, the entire tunnel is due for a thorough overhaul, the Agency for Roads and Traffic announced.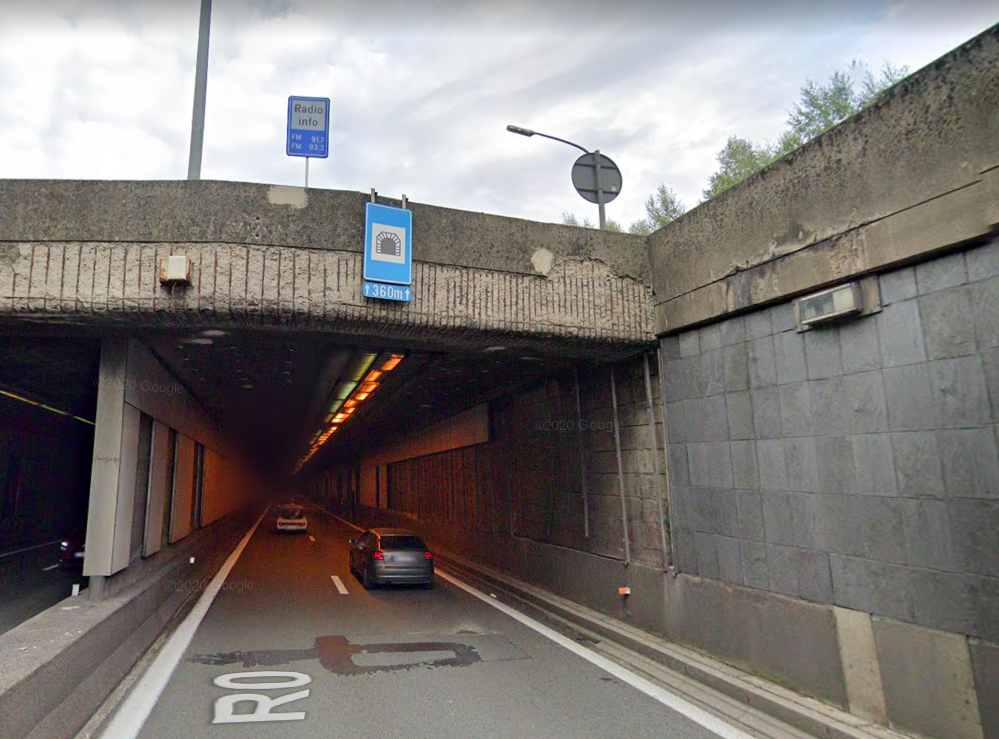 The renovation will firstly see the walls and ceilings of the tunnel repaired or replaced. The roof plate of the tunnel of the Brussels Ring will get a special treatment to place the steel in the reinforced concrete under a limited low voltage, which electrochemically ensures that the steel does not rust further.
The contractor is also improving safety in the tunnels and tackling the technology. Finally, the road surface will also be given a facelift.
Related News
Works will first take place in the tunnel of the Brussels ring road, from 17 April to the spring of 2024. Afterwards, the E411 motorway tunnel will be renovated. If everything goes according to plan, the works should be completed at the beginning of 2025.
During the works, the tunnel passages will be completely closed at night, and traffic must follow a diversion route.
During the day, both tunnels will still be open to traffic, but disruptions are still expected: at least two lanes remain available in each direction on the R0 and E411 motorways.
The renovation of the Leonard Tunnel will cost €28 million.