After major renovation works that took more than two years to complete, the completely renovated and restored Pierre Paulus Park, known by many as the "Duck Park," in the Brussels municipality of Saint-Gilles reopened to the public today.
The Pierre Paulus Park is located between Rue de Parme and Rue de l'Hôtel des Monnaies and is 1.2 hectares in size. The park was originally the English garden of the Pilgrims House, and has tiered ponds, rockeries and waterfalls, dense vegetation and a beautiful difference in level.
"The renovation of the Duck Park was done with great respect for the original soul of the park, while the new open and contemporary character will provide a lot of extra dynamism," said Brussels State Secretary for Urban Planning and Heritage Pascal Smet.
"Young and old will be able to play, do sports, walk and enjoy a drink on the new terrace of the boulodrome (a petanque area), which will undoubtedly become one of the new hotspots of Saint-Gilles with summer just around the corner," he added.
(continues below photos)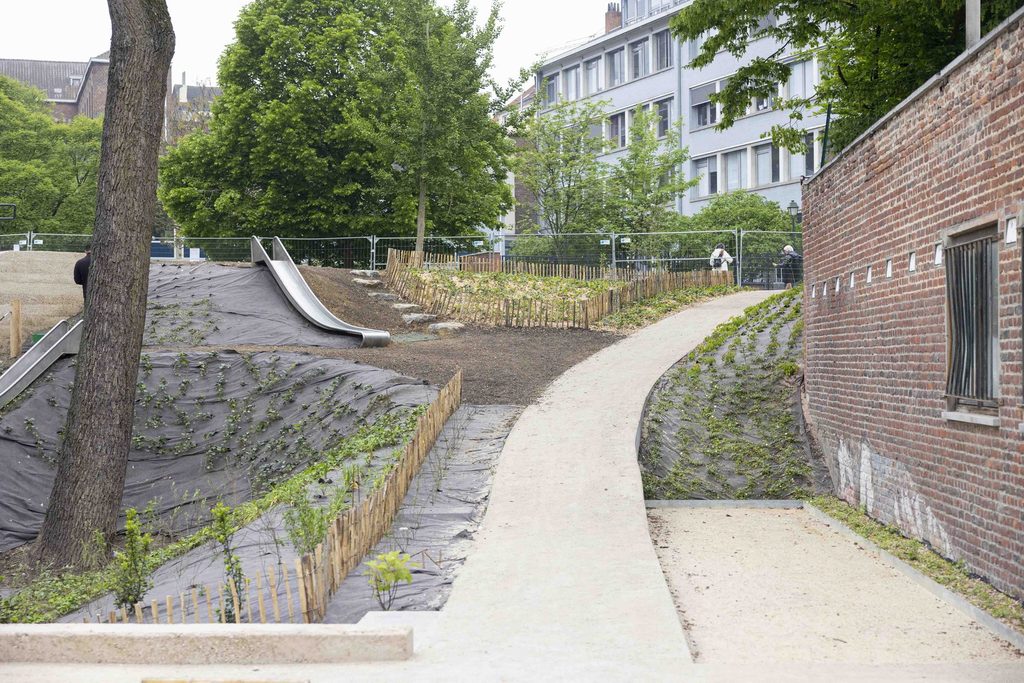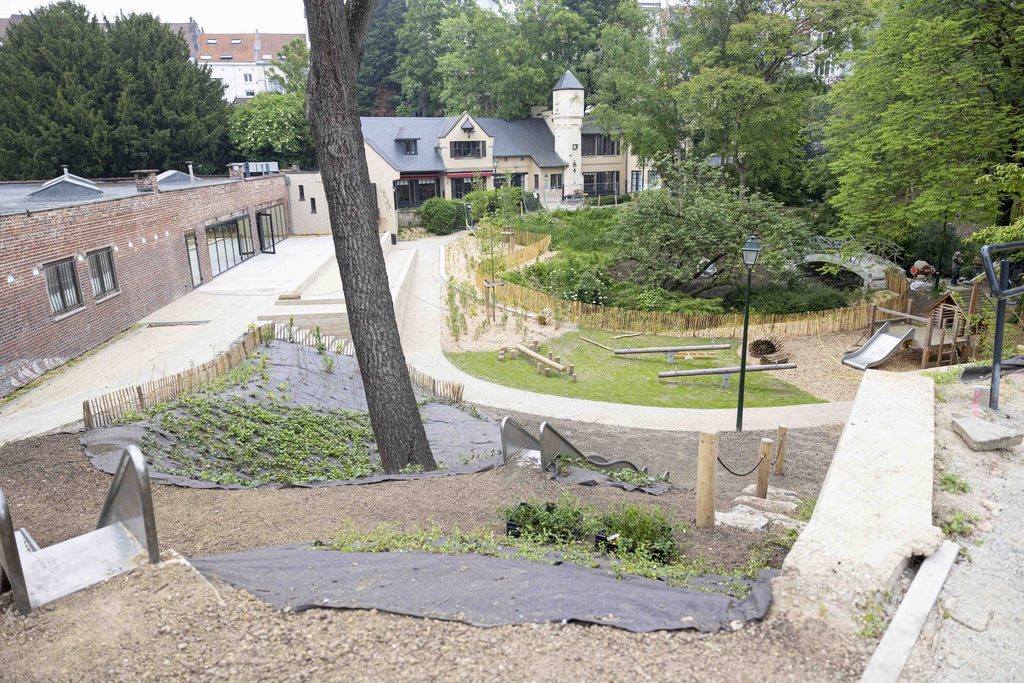 As the park began to suffer from intense use in recent years, the authorities decided to renovate and renew the park as part of the Parvis-Morichar neighbourhood contract five years ago.
The lower part of the park is now more accessible for people with a disability, three new outdoor petanque courts have been created and a public toilet for visitors has been installed.
The cost of the renovation is €2.7 million.
The park is named after the famous Belgian impressionist painter Pierre Paulus – known for his impressionism and industrial paintings – but also for having designed the current Wallonia flag.
The park sits in the old gardens of the Cenacle convent, demolished in the 1960s to build the metro.