An animal welfare organisation called Animal Rights is filing a new complaint against a pig slaughterhouse in Tielt for animal abuse, according to the Flemish centre for agriculture and horticulture (VILT).
Animal Rights says there is new evidence of recent animal abuse, though the slaughterhouse denies this. The company was previously fined for animal cruelty towards the end of 2019 after undercover footage from Animal Rights revealed violations.
Now the organisation says inspection reports from the Animal Welfare Department show that between October and December of 2021, there were more violations at the slaughterhouse.
"Pigs were beaten, a lame animal that could not get out of the truck on its own was first sprayed with a water hose before it was incorrectly stunned with the stunning device, there were problems with stunning equipment that did not work so the animals were only stunned at the blood carousel," Animal Rights alleges.
"The slaughterhouse did not take the initiative to shut down the slaughter line and only did so after Animal Rights intervened."
Slaughterhouse allegedly exceeded slaughter quota
Animal Rights says there are also violations of the slaughterhouse's environmental permit.
"Recent figures that Animal Rights requested from the FAVV show that slaughterhouse Tielt slaughtered hundreds of thousands of pigs illegally in 2021," said spokesperson Els van Campenhout.
"No less than 1,737,629 pigs were slaughtered in 2021, while the environmental permit is for 1,500,000 pigs per year, so the slaughterhouse started their expansion of slaughter capacity illegally."
Related News
This is the impetus for the new complaint, and the organiation said it isn't the first time the slaughterhouse exceeded its quota.
"The horror just continues in the slaughterhouse in Tielt. We demand its immediate closure," said van Campenhout.
Slaughterhouse denies allegations
The slaughterhouse denied the allegations, and said they were sorry to see that a weekend awareness action from Animal Rights and other animal welfare organisations circulated photos from prior violations that were since remedied.
"We regret that the action group distributed old and dated images during the action Saturday. The images shown showing animals being mistreated are from the year 2017 and are in no way representative of the current situation," they said in a statement.
The company admits that it has received warnings from the Animal Welfare Service since 2019.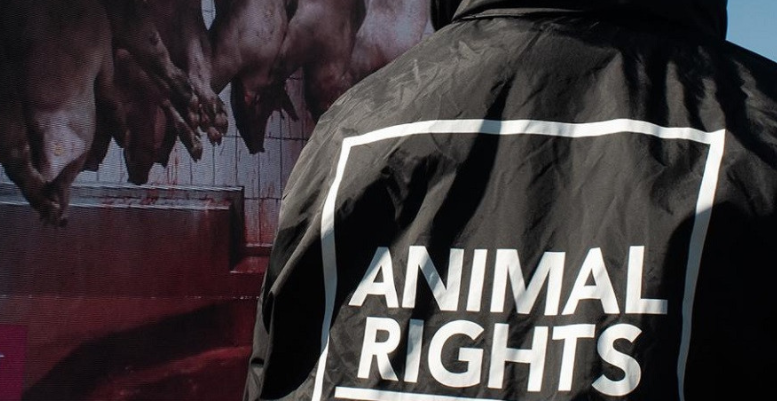 "Although these were a limited number of warnings, we obviously took them seriously. To this end, we always immediately took the necessary measures to address the issues mentioned. In addition, we would also like to emphasise that these are warnings and not official citations, which indicates that these are incidents that happen, but are equally avoidable."
According to the slaughterhouse, technical defects regarding anaesthesia have been corrected and an employee who improperly used equipment was sanctioned.