The Chinese subsidiary of German car manufacturer Volkswagen has unveiled the "Flying Tiger" (V.MO), a fully automated flying car prototype, which it calls a "state-of-the-art passenger drone prototype."
The manned drone features an automated vertical take-off and landing (VTOL) flying system and is coloured in garish black and gold. The VW group hopes that the eVTOL aircraft will carry passengers "faster, more efficiently and more flexibly" than existing ground transportation.
The group is initially targeting customers in China. According to them, "urban air mobility" will soon become a "key market segment" in the Chinese market, offering a "new premium mobility concept aimed initially at high-net-worth tech-savvy Chinese customers."
Related News
The flying car features an x-wing configuration, 11.2 metres in length and with a span of 10.6 metres, eight rotors for vertical lift, and two propellers for horizontal flight.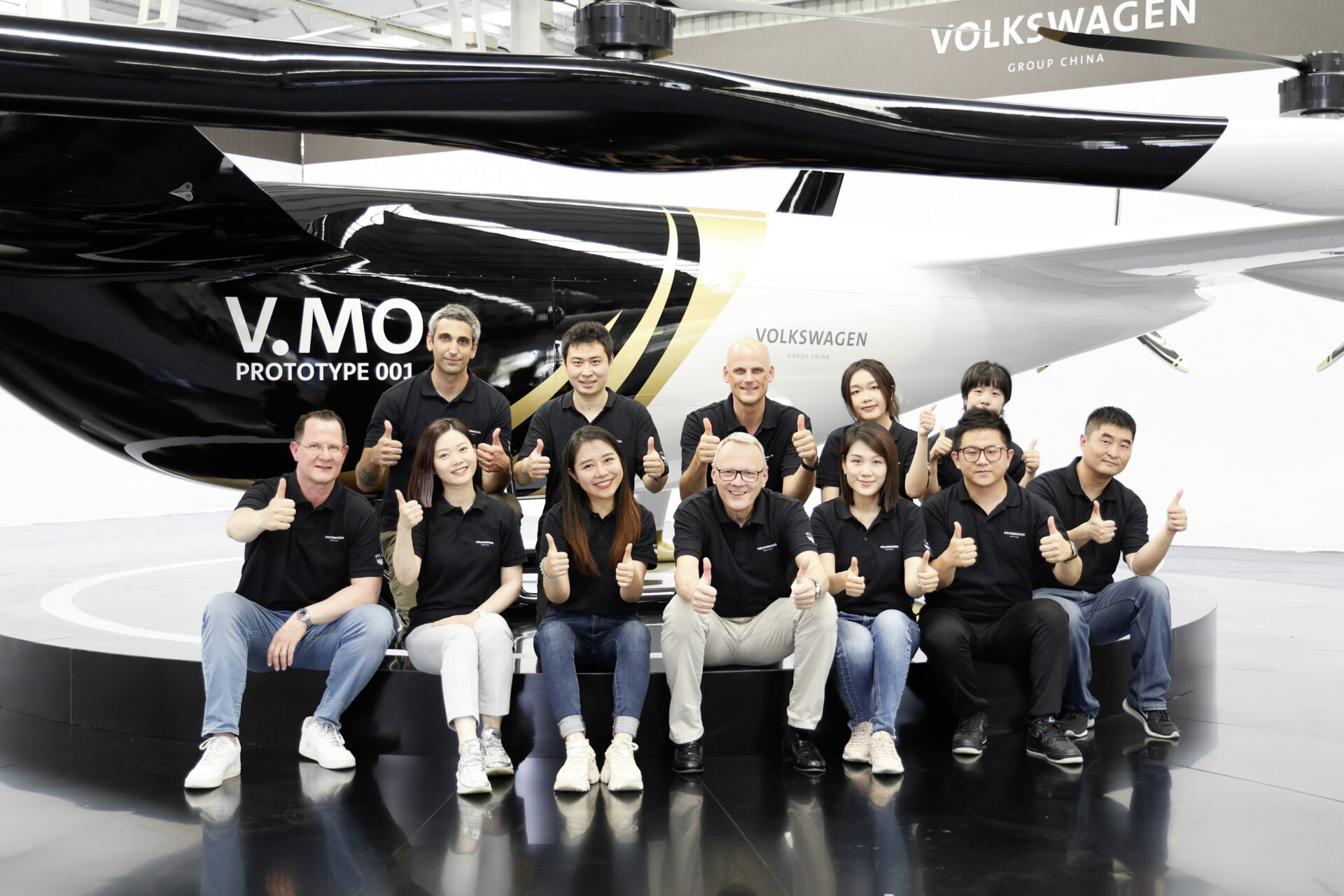 "Our long-term aim is to industrialise this concept and, like a 'flying tiger', break new ground in this emerging and fest-evolving new mobility market," CEO of Volkswagen Group China, Dr. Stephan Wöllenstein, said in a press release.
The novel vehicle is set to undergo further advanced flight tests by late summer 2023. Upon its final release, the manufacturer claims that the fully electric and automated model could eventually carry four passengers plus luggage over a distance of 200 kilometres.
"In China, it is set to play a significant role in the future of urban and intercity transportation in its congested megacities," the company added. "The launch of this stunning validation model, the V.MO, is the first of many remarkable milestones on our exciting journey towards urban air travel."