Chinese-Dutch web supermarket Ochama is continuing its ambitious expansion across Europe, announcing that it will still offer home delivery to customers in Belgium, as well as in France and Germany, according to Belgian industry publication RetailDetail.
Ochama is a subsidiary of Chinese e-commerce giant JD.com, the country's largest retailer with a net revenue in 2021 of $149.3 billion.
The announcement has gone largely unnoticed in Europe, with the Chinese company announcing the expansion in China through China's Whatsapp-like app WeChat. The company has already been active in the Dutch market for almost six months, proving to be a smash-hit with locals, especially Chinese expats living abroad.
The company's business model is a novel concept for Europe. The brand owns fully automated and robotic stores in the Netherlands to allow customers to pick up their items.
The online supermarket, which also sells electronics and other goods, encourages users to sign up to a membership to receive special offers and free delivery. It loves everything "cutesy" and affectionately refers to its customers as its "babies." The website primarily sells Asian goods and food products.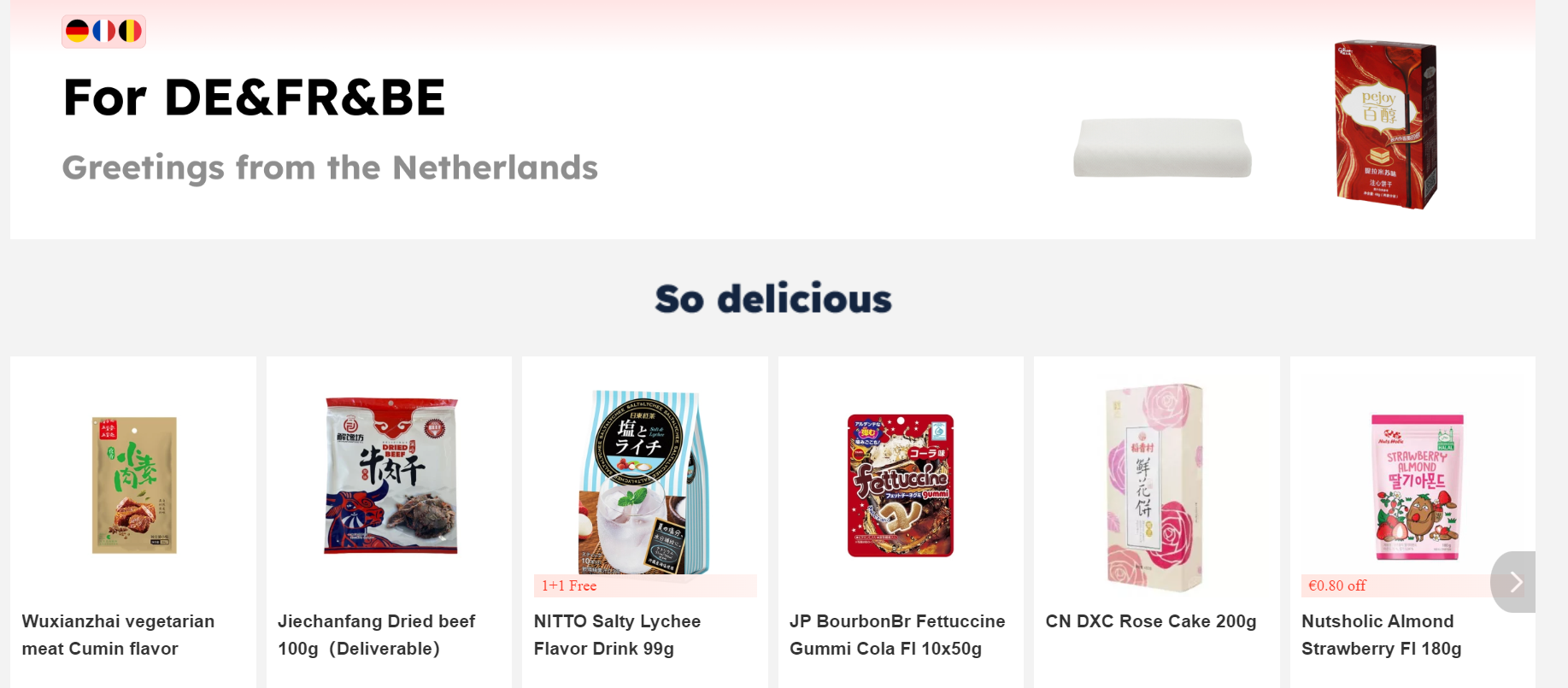 Home delivery to Belgium will begin on 4 August, shipping orders from its Dutch fulfilment centres. In the early stage of operation, the Chinese company will not ship fresh or frozen products in order to "guarantee freshness." In order to attract new customers, the company is offering discounts and rolling out referral systems.
Unclear target market
It is still unknown what the company's final target market is, whether exclusively Chinese abroad or a larger European public. The company has previously expressed its desire to become a "big influencer" in Europe, with plans to expand to other EU countries in the near future.
With Chinese logistic networks, the company certainly has the capacity, but it remains to be seen whether it will succeed in attracting western customers. However, with its communications currently exclusively in Chinese, and through non-traditional platforms, the company is unlikely to capture a larger European market.
RetailDetail founder Jorg Snoeck says that the new Chinese retailer should not be underestimated. "JD.com is a true 'juggernaut', with immense power behind it," he said. "If it throws itself full force on the European market, we will see something."
The company may be able to captivate the market with its unique robotic pick-up points. "In the Netherlands, they have made a statement with robot shops, but four shops is not enough to achieve the desired economies of scale," Snoeck said.
Once the company has expanded into Belgium, Germany, and France, the Chinese online supermarket will have an additional 160 million new potential customers to test its economic model.