In the second quarter of 2022, the registration of new businesses in the European Union decreased by 1.2% compared to the previous quarter. At the same time, bankruptcies are rising, increasing for the fourth quarter in a row, according to data from Eurostat, the EU's statistics agency.
Since the start of the year, new registrations have been steadily dropping, falling by 2.3% compared with the end of 2021. The largest drop in the business registrations occurred in the second quarter of 2020, during the height of the pandemic when new registrations contracted by nearly 20%.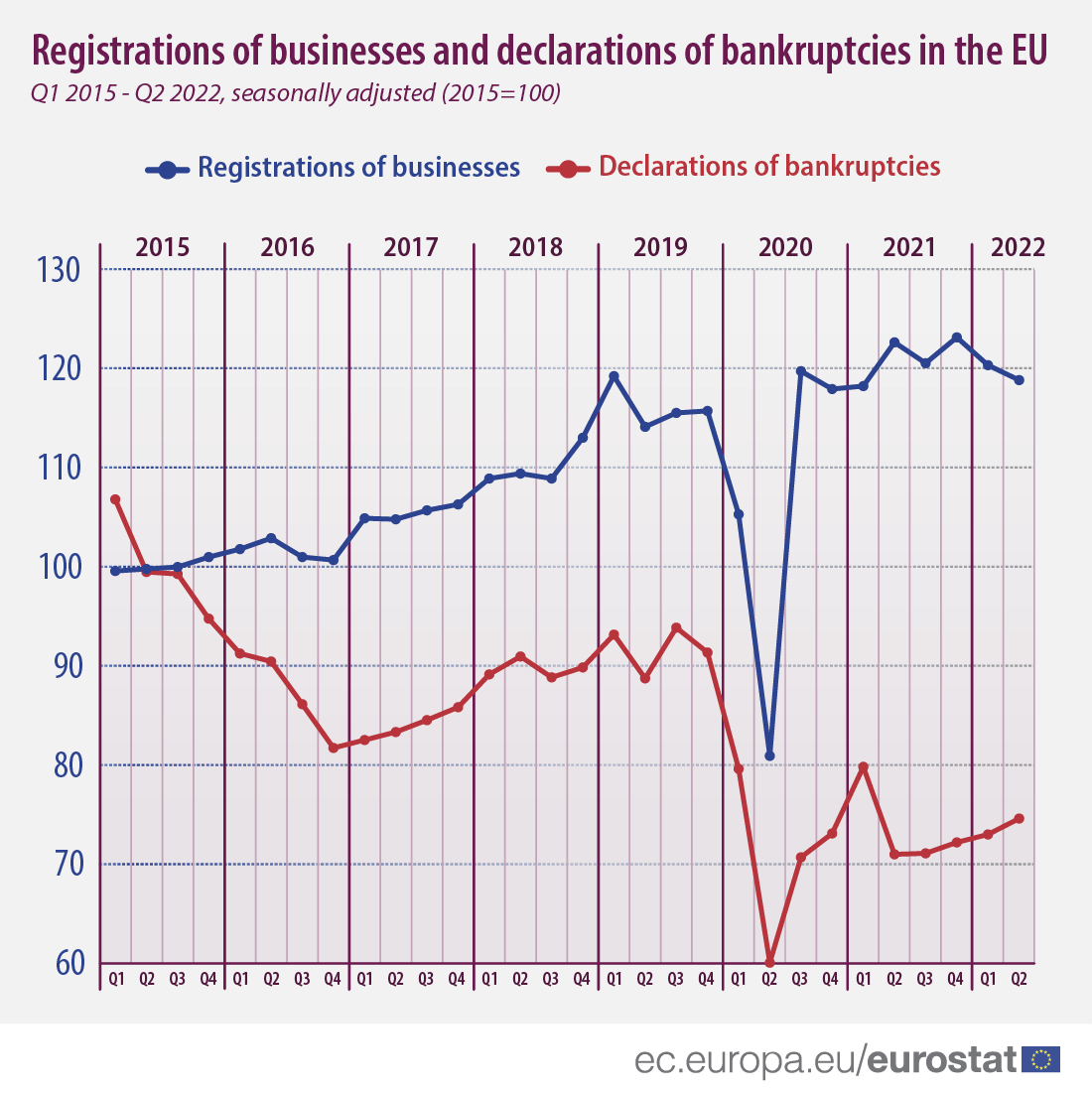 Following significant recovery at the start of last year, EU bankruptcies have steadily risen and new business registrations have begun to wane.
"The increase started in the third quarter of 2021, following a noticeable 11% drop in the second quarter of 2021 compared with the first quarter of 2021," statisticians at Eurostat explain.
Data for the second quarter of 2022 shows that the declaration of bankruptcies increased by 2.2% compared to the first quarter of the year.
The highest increase in business registrations this quarter, compared to the same period last year, was recorded in Romania (+25.9%).
Business in Belgium
In Belgium, business registrations dropped by 8.6% compared to last year. On average, business registrations in the EU have contracted by 4.9% since last year.
Belgium has witnessed the sharpest increase in bankruptcies in Europe over the last year. In the last three months, there were 71% more bankruptcies than in the same period last year. This is more than 10 times more than the EU average (6%).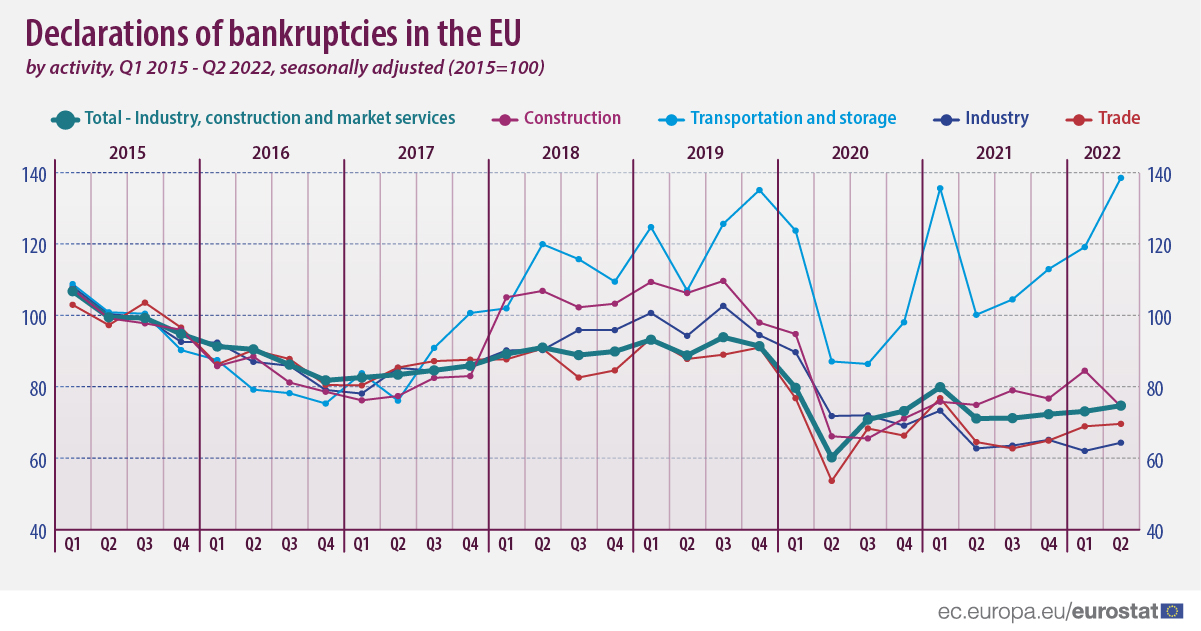 Certain sectors have been hit particularly hard by economic uncertainty. The rising cost of energy has massively increased input costs for many industries, placing strains on company finances.
Related News
"Looking specifically at bankruptcies by activity, only the construction and the information and communication sectors registered decreases in the number of bankruptcies in the second quarter of 2022, compared with the previous quarter (-12% and -4% respectively," Eurostat writes.
Elsewhere, the impact of economic uncertainty can be clearly seen. Compared to the first three months of this year, there was a 16% increase in bankruptcies in the transportation and storage sector, and a 12% increase in the education, health, and social activities sector. Bankruptcies in the transportation sector have not been this high in over seven years.