In a move aimed to provide relief to customers struggling with the cost of living crisis, French supermarket chain Carrefour has announced a 100-day price freeze for 100 common consumer products.
The initiative, first launched in France as part of its "anti-inflation challenge", will fix the price of 100 of its own-brand products. The supermarket chain is in fierce competition with German rival Lidl, which has also announced monthly 5% discounts in its French outlets.
In Belgium, supermarket prices have increased by 12.33% in the space of a year. In Dutch supermarket Albert Heijn, goods are on average 7.8% more expensive than in the same quarter last year. In Aldi, goods have gone up 11.1% and in Carrefour Hypermarket products have risen 11.9%.
The war in Ukraine has driven up the cost of energy across Europe and disrupted international supply chains. Grains and oils have been particularly difficult to source, forcing up the price of basic goods in Belgium. Mustard, spaghetti, stationary, and butter increased by at least 30% since last year, and dairy products are now on average 17% more expensive.
Carrefour intends to combat price hikes in the coming months by fixing prices on essential products such as dairy, bread, animal feeds, some baked goods, and personal care items. But is this just a PR move?
A popular move
Speaking to La Libre Belgique, Claude Boffa, professor of marketing at the Solvay Brussels School, said that the announcement sends positive signals to consumers and was largely a move to attract new customers.
"Even if the surge in supermarket prices is no longer as catastrophic as a few months ago, customers are still feeling the pinch. Carrefour is trying to attract customers by playing the 'I am cheaper than the others' card," Boffa explained.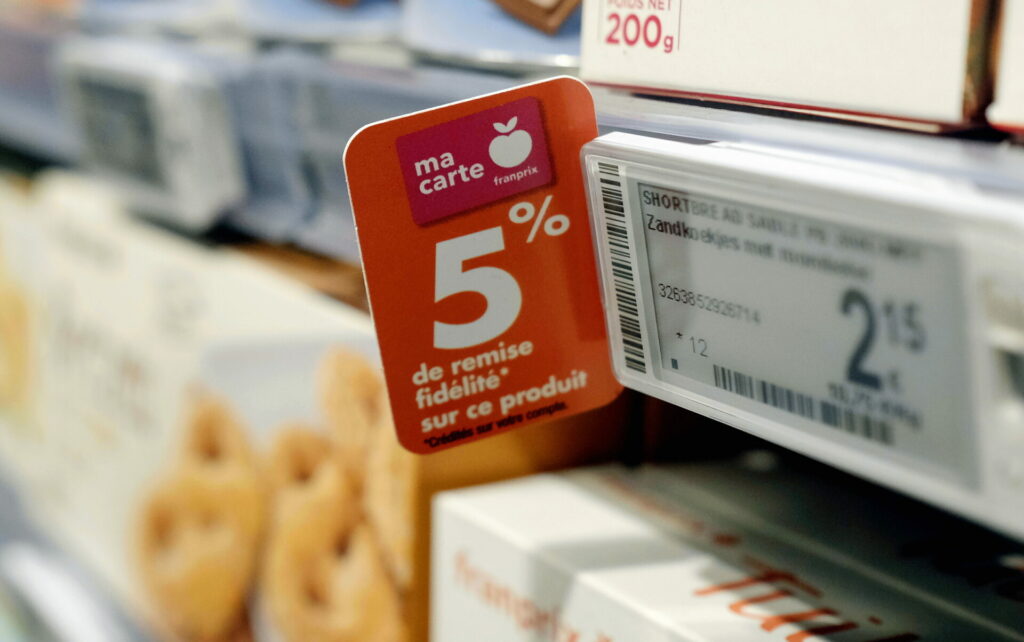 Production costs for supermarkets have exploded in recent months, eating into their margins and making it increasingly difficult to for suppliers to maintain profitability. This has inevitably led to conflict, with many contracts being signed at fixed prices.
Products by dairy product producer Danone recently disappeared from supermarket shelves in Delhaize and Lidl over arguments over product price increases. Danone, like many other brands, wants supermarkets to raise prices to pass on their costs to consumers. On the other hand, supermarkets want to keep their prices low to hold onto their consumer base.
Related News
The 100-day price fix is no coincidence: many contracts with suppliers are fixed at this interval, meaning that the locked-in price may not really constitute a real reduction in prices. The next expected price increase for Carrefour is anticipated in January, just a few days after the end of the price freeze.
"Carrefour's suppliers can't demand an increase in the sales price of their products; these have been fixed by contracts. Complicated negotiations can sometimes take place for several months before a decision is made. In addition, there are usually very specific periods to ask for such an increase," the expert said.
Falling for the marketing?
Ultimately, this promotion serves more as a sign to consumers that the supermarket is working to keep prices low, though that isn't to say that the supermarket would have increased prices without the promotion.
Nevertheless, consumers can be comforted by the fact that the price of the products (which can be viewed online) will be fixed for the coming months.
The price between supermarkets in Belgium can vary massively and consumers are advised to shop around for the best price. For those living near the border with France, some products are up to 22% cheaper. With the price of fuel significantly cheaper across the border at select petrol stations, it may well be worth the journey.