The volume of retail sales in Belgium, excluding the sale of fuels, fell by 4.2% in July compared to the same period last year, according to Statbel, Belgium's statistics agency.
In July, the largest increase in sales was recorded in the "other retail sale in non-specialised stores" segment of the Belgian retail sector, which rose by 10.3%. According to the European Union, this comprises shops selling "a large variety of goods of which food products, beverages or tobacco are not predominant."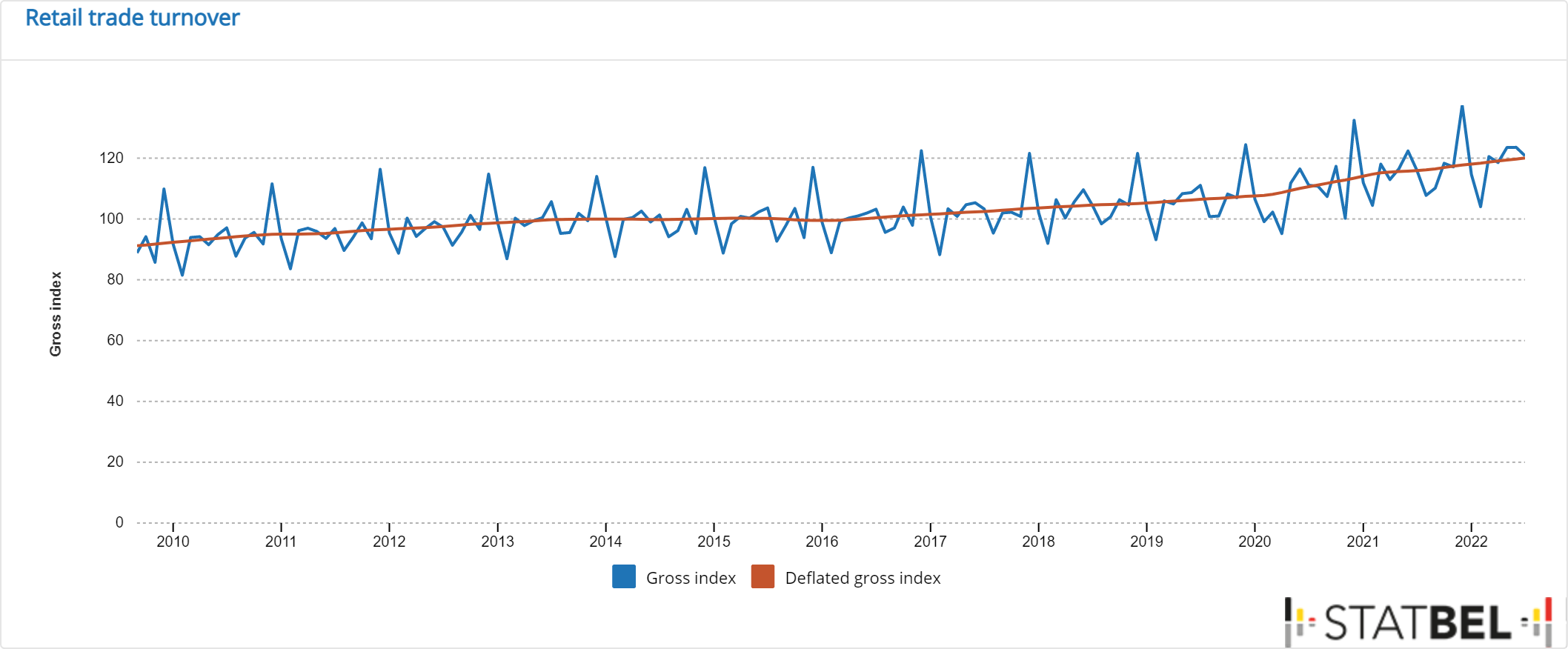 Other increases were recorded in "retails sales in stalls and markets" (+9.6%), "textiles, clothing, footwear and leather goods in specialised stores" (+8.9%), and "retail sale of information and communication in specialised stores" (+5%).
The data suggests that Belgian consumers are increasingly turning to markets to find affordable products. Likewise, increased sales of IT equipment is consistent with a growing trend towards at-home or hybrid working.
Despite these limited increases in retail activity, large decreases were recorded in other sectors of the Belgian retail market.
The sale of "automotive fuels in specialised stores" fell by 11.7%, "retail sales in non-specialised stores with food, beverages, or tobacco predominating" dropped by 7.9%, "food, beverages, and tobacco" by 7.7%, and "other household equipment in specialised stores by 6.9%.
Related News
High prices at the pump are forcing many Belgians to change the way they drive. Many are even crossing borders in search of cheaper fuel. Likewise, the sale of alcohol and tobacco products, viewed as non-essential items, has dropped significantly due to high inflation, which reached 9.94% in August.
Due to low participation in surveys sent to companies, Statbel now calculates the changes in the retail sector by analysing VAT declarations for companies in each of the NACE code segments of the Belgian retail sector.
Despite the drop in retail sales, Belgian consumer confidence somewhat rebounded in August, although it still rests well below the long-term average. Consumer confidence rose from -13% in July to -11%.