Ahead of National Pizza Day on 9 February, Eurostat, the statistics agency of the European Union, has published statistics on the price dynamics of store-bought pizzas and quiches. Unfortunately for lovers of arguably Italy's greatest culinary export, prices have increased significantly.
Data for December 2022 shows that the price of store-bought pizzas and quiches in the EU was, on average, 16% higher than the same period in 2021. The price increase has accelerated since 2021. In December 2021, the price was, on average, only 2% higher than in 2020.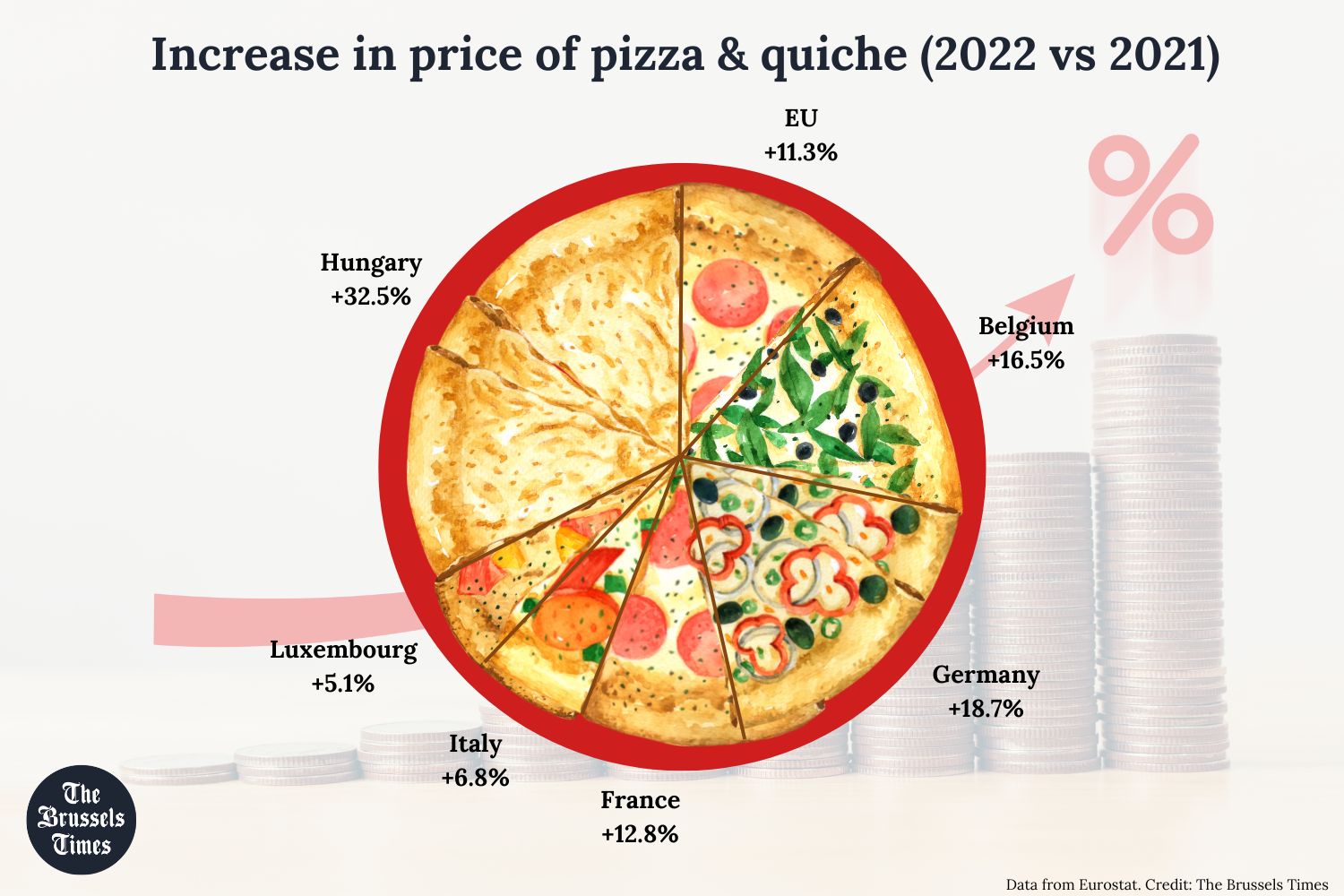 Hungry Hungarian pizza lovers are the worst affected by the price hikes. In the space of a year, the price of a store-bought pizza or quiche increased by 46% in the Central European nation. In Belgium, the price of a pizza rose by 23.2%.
Related News
In Brussels, Italy boast a large community, so one can try a real pizza easily, without resorting to supermarket variations. Some Belgian-Italian restaurants ranking among some of the best in Europe. In 2021, two Brussels pizzerias, La Piola Pizza and La Pizza è Bella Gourmet, made it into a ranking of the top 20 pizzerias in Europe.