World wheat prices have been on a downward trend for months, now approaching their lowest level in 17 months. A large supply of Russian wheat is pushing prices down, as well as other factors highlighted by the U.S. Wheat Associates (USW).
After a steady rise throughout the first months after Russia's invasion of Ukraine, wheat prices hit a record high in May. Experts warned about this increase in prices from the beginning of the evasion, seeing as Russia is the world's largest wheat exporter.
However, the upward trend seems to have ceased (for now). Prices on the Chicago Mercantile Exchange have been falling for five months now. A record harvest in Russia is putting pressure on prices, resulting in Egypt, among others, buying grain en masse from Moscow.
Pushing prices down
A great relief came in July 2022, when Ukraine and Russia, supported by the United Nations and Turkey, agreed to the Black Sea Grain Deal corridor and the Joint Coordination Center (JCC) was put in place to facilitate exports for the region. The Deal allowed supplies which had been trapped in the two countries to re-enter the world market and saw the wheat price ease 37% in response.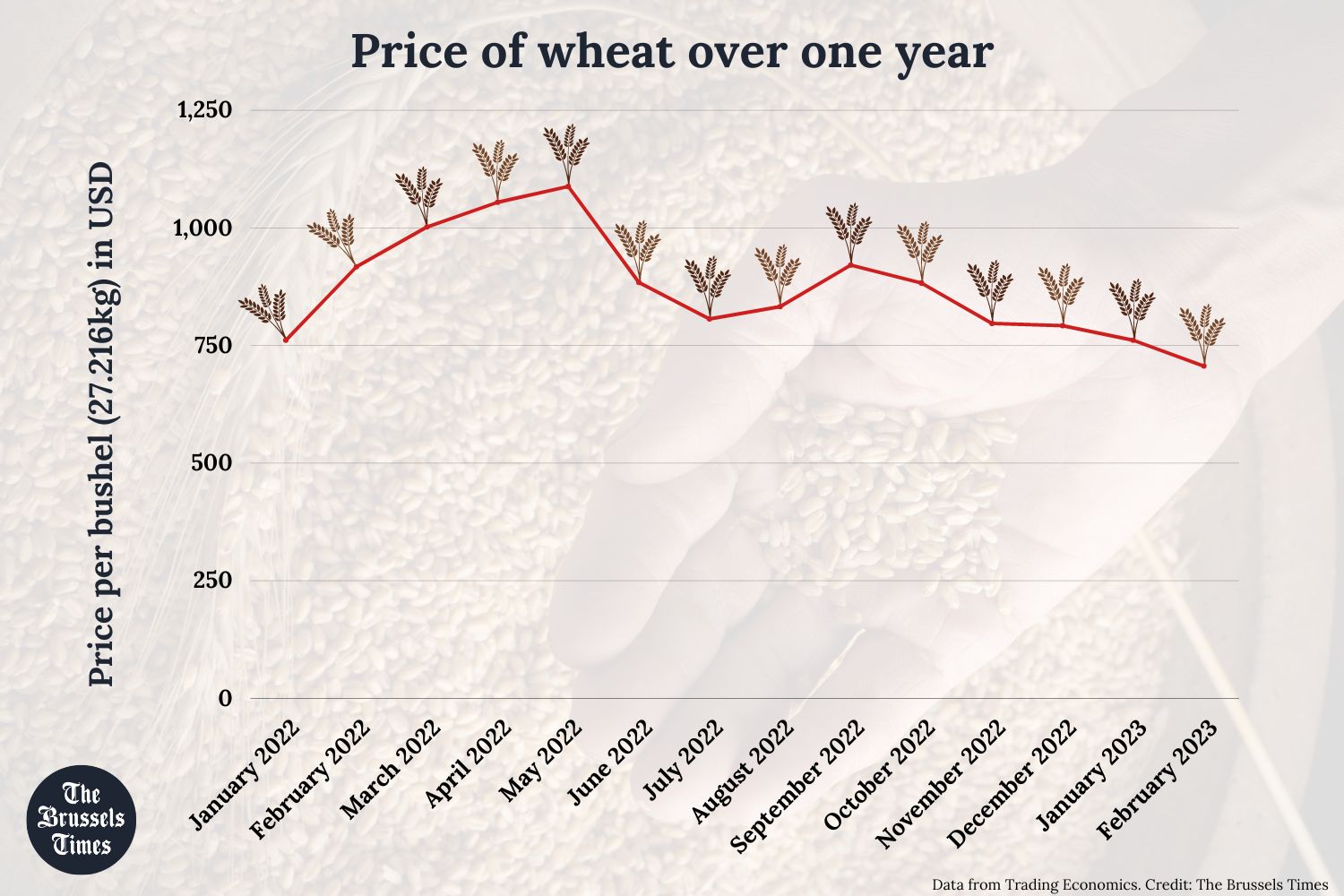 Since the corridor was implemented, the downward trend toward pre-war levels continued. The Black Sea Grain Deal is the primary driver of the falling wheat prices.
Another driver which eased the global supply concerns was Australia's record crop which reached a rumoured 42 million metric tons, although USDA (U.S. Department of Agriculture) estimates hover at 36.6 million metric tons.
Related News
However, as the past few years have taught us: Nothing is certain.
With the ongoing war in Ukraine, the wheat price is anything but sure to keep falling. This is evident by the rapid rise in prices when Putin threatened to withdraw from the Black Sea grain agreement in October last year and when a Russian missile hit a Turkish cargo ship in the port of Kherson in Ukraine.
Russia has also been accused of stealing vast amounts of grain from Ukraine and transporting it back to Russia in the first few months of the invasion. Experts accused Putin of using the profits of the looted grain to fund the war.