The amount of Belgians purchasing goods from online retailers has never been higher. Belgium accounts for €5.5 billion in cross-border sales, for a market share of 35.5 percent.
The most popular online stores include Zalando, Zara, Asos, Boohoo, H&M, Amazon, Wish, Shein and AliExpress. Dutch neighbours Coolblue and Blue.com also made the list. This is according to a new study by Cross-Border Commerce Europe, a knowledge platform that looks at online consumer trends.
Europeans are purchasing more and more items online, due to the ease and relative safety. The EU cross-border online market totalled over €171 billion in 2021, which is an increase of 17 percent from 2020.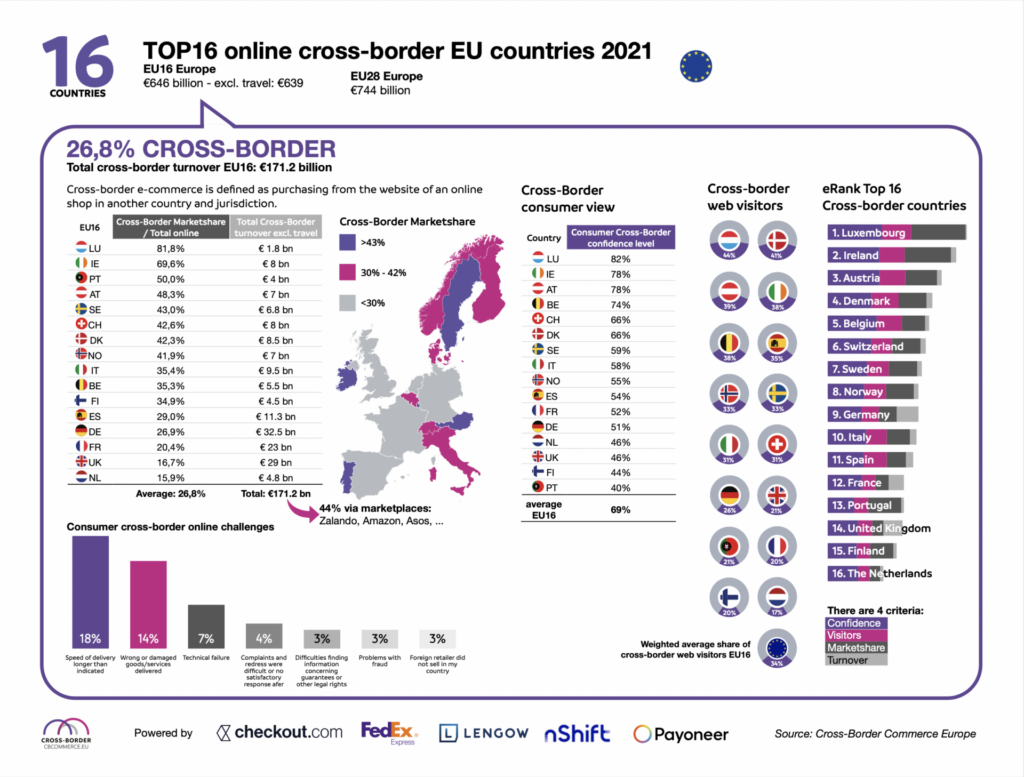 Luxembourg was found to be the top online cross-border spender. Chief editor of Retail Detail, Stefan Van Rompaey, noted that Luxembourgers buy 80 percent of their goods from online retailers.
"This phenomenon is obviously explained by the fact that Luxembourg is a small country with few major local players, while a high percentage of the population is active online," he writes.
91 percent of Belgians have access to the Internet, by contrast, and have a larger physical retail market. Global commercial real estate services firm Cushman & Wakefield hypothesizes that smaller retailers will turn to a hybrid model of online and physical sales in order to stay afloat.
"The pandemic created an imperative for legacy physical estate-based retailers to shift their operating model to e-commerce fulfilment. Many retailers took to enabling their stores as micro-fulfilment hubs for both outbound deliveries and inbound returns... this can actually be a powerful and highly differentiated point of difference in the competition with online pure players such as Amazon by offering much quicker fulfilment times," the company states.
Related News
It is important to note that online retail isn't the only way Belgians attempt to cut back on spending. According to previous Brussels Times reporting, physical border shopping is more popular than ever, mainly in Luxembourg and the Netherlands. While Belgians tend to purchase clothing and beauty products online, in person they are buying cigarettes, alcohol and fuel.