The property market in Belgium is holding strong despite the cost of living crisis. After a slight drop in activity, prices are rising once again, mainly driven by young buyers.
In the third quarter of 2022, real estate activity in Belgium fell by just 1.4% compared to the same period in 2021, as revealed in the latest Real Estate Barometer by the Federation of Notaries (Fednot). House and flat prices rose in the first nine months of this year compared to last year's annual average (by 7.6% and 3.4%, respectively).
"Despite rising interest rates and the heavy cost of energy, the real estate market is holding up well," Notary Bart van Opstal, spokesperson of Notaris.be, said.
Buying out of fear
As was the case in the second quarter of this year, the property market is being dominated by those who are 30 years old or younger. The average age of people buying property in our country already this year dropped to an average of 39.2 years old, down from 39.6 in 2017.
In the first nine months of 2022, 30.2% of buyers were in this age category, compared to just 27.9% of buyers last year. In Flanders, this percentage is as high as 32.2%.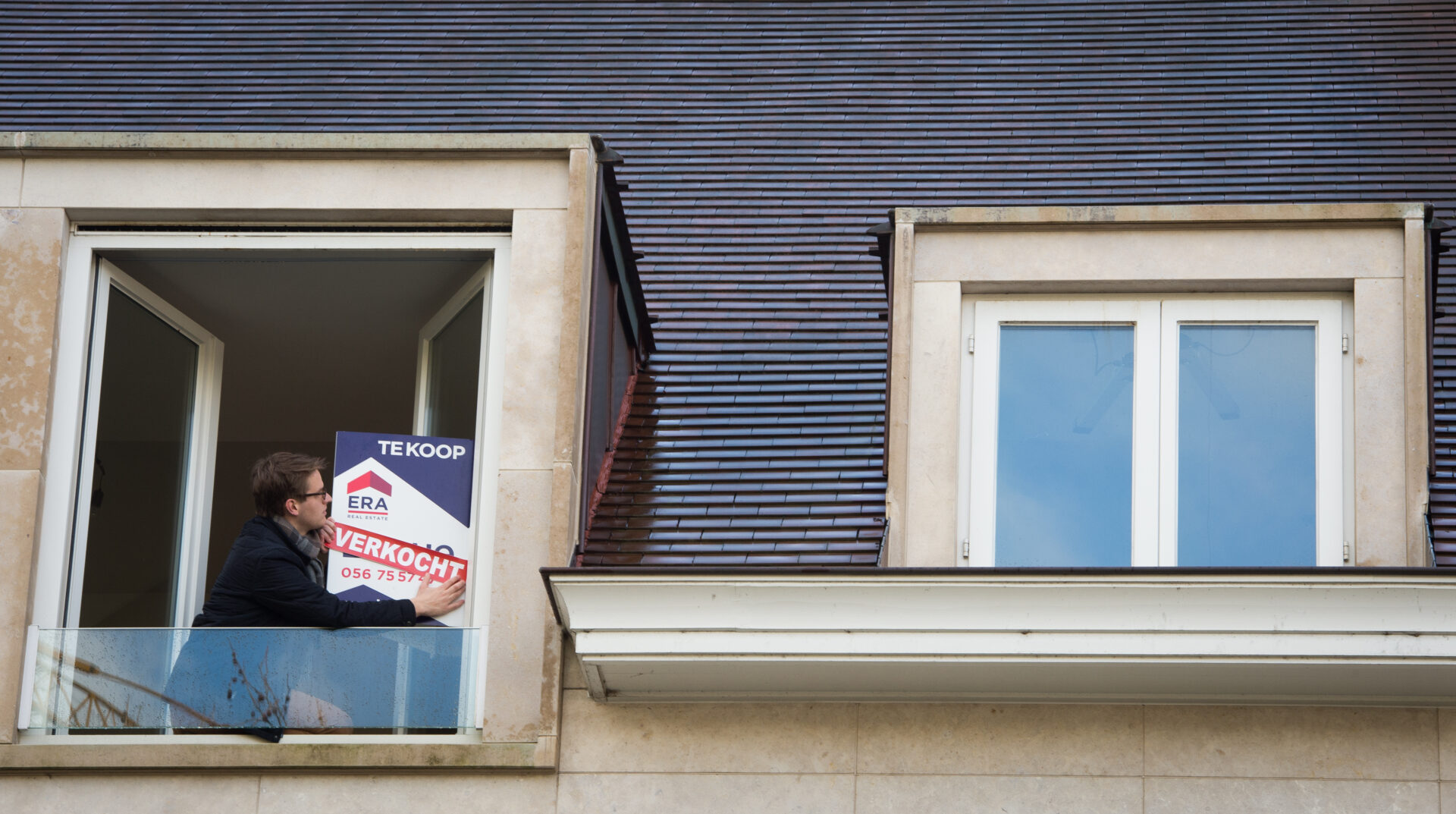 "Young buyers were remarkably active last quarter, partly out of fear that interest rates will rise further," van Opstal noted. Meanwhile, the percentage of older buyers decreased in the same period. "It seems that investors are somewhat less active on the market," he concluded.
Comparison of costs
While activity on the property markets slowed significantly in July this year (transactions dropped 7.4% compared to the same month in 2021), real estate activity increased in August and September. Overall, there was a slight decline over the past quarter but the largest drop was recorded in Brussels.
The average price of a house in Belgium increased almost 8% to €317,426 compared to the 2021 annual average. In Flanders, the average price for this type of property sits at around €346,000, while in Brussels, prices rose to almost €574,000. The cost of a house remained the cheapest in Wallonia, where buyers forked out an average of €233,500.
Related News
However, taking into account inflation of 8.8% the real price of a house fell in all regions: 1.2% in Flanders, 2.6% in Brussels and 4% in Wallonia.
Meanwhile, the average price for a flat in Belgium during the third quarter was just under €260,000, with prices in Brussels remaining the highest (€281,000), followed by Flanders (€266,700) and Wallonia, where a flat costs around €197,000.