For those born outside of Belgium and are also looking for a job in the country, insufficient knowledge of one of the country's official languages is the main obstacle to finding a job.
Not having a grasp of one of Belgium's national languages — Dutch, French or German — is the biggest barrier for non-Belgians in finding a job, according to new data from Statbel, the Belgian statistics office, based on the Labour Force Survey of 29,000 people. The problem affects people in Flanders and the unemployed and inactive people most.
"19% of the unemployed and 11% of the inactive people born abroad state that they do not have sufficient knowledge of one of the official languages in Belgium and therefore experience difficulties in finding a job," the report read.
Problem is worst in Flanders
In Wallonia, the level of knowledge of one of the national languages is the highest, with almost 80% indicating it is their mother tongue or that they have an advanced knowledge of it. In the Brussels-Capital Region, it is about 60% and in Flanders about 45%.
The number of people with little to no knowledge of a national language is also by far the highest in the Flemish Region (33%, compared to 17% in the Brussels-Capital Region and 9% in the Walloon Region).
Overall in Europe, a lack of language skills in the host country's language(s) was also the most commonly reported obstacle, especially among people born outside the EU, according to the Eurostat survey on which the Statbel report was based.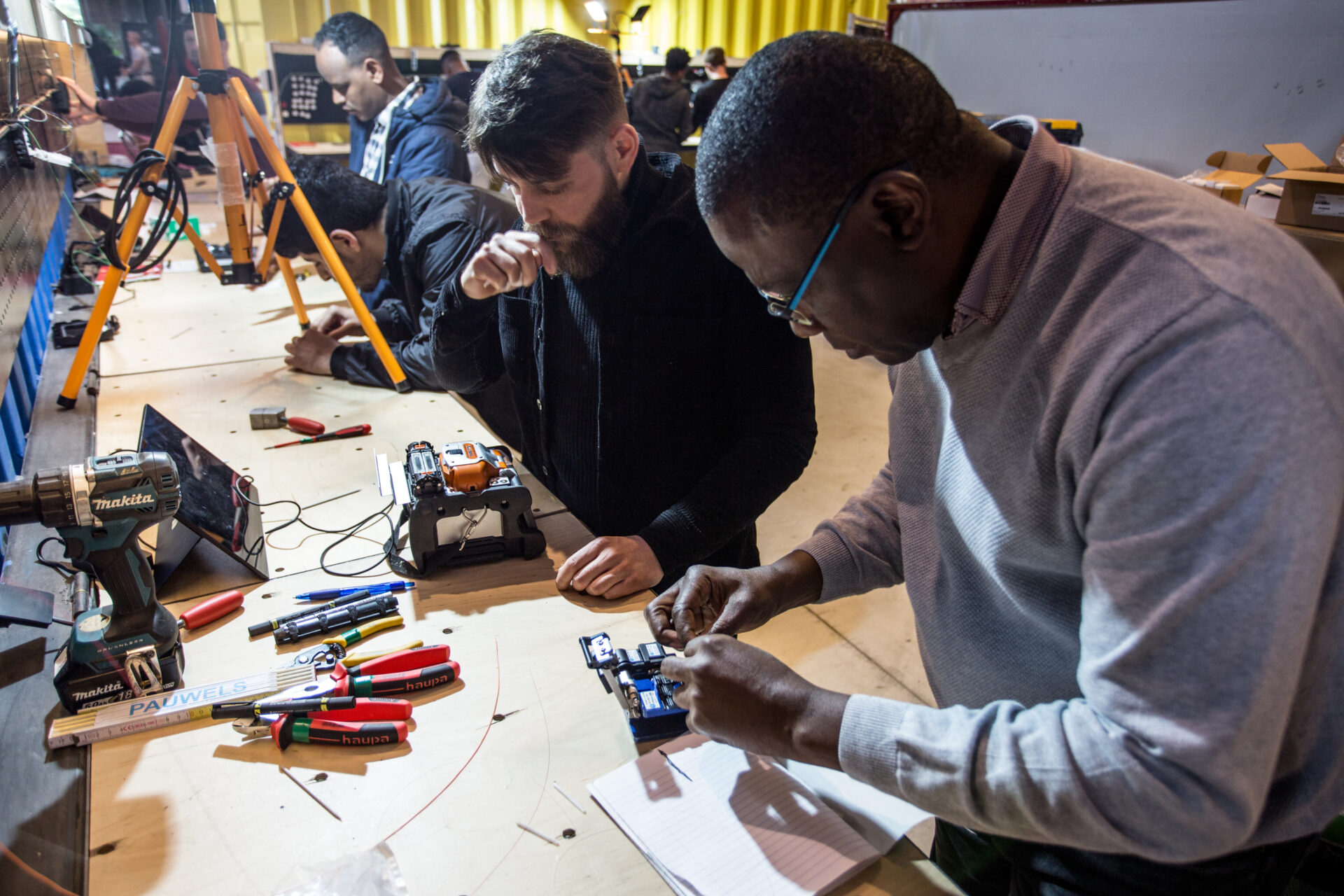 Belgium is looking to attract more foreign workers by putting more flexible rules for foreign nationals to work and reside in the country in order to tackle the chronic labour shortage.
However, the issue of the language barrier may prevent this measure from being efficient, especially in regions like Brussels, where vacancies require knowledge of both French and Dutch, and sometimes also English.
Related News
The lack of jobs that match a person's profile, the fact that foreign diplomas are not easily recognised and limited legal access to the labour market also form barriers for unemployed and inactive non-Belgians.
Foreign nationals more likely to face discrimination
The Statbel survey, which also questioned Belgians, found that just 3% have not been discriminated against in their current job, however, among those born in a non-EU27 country, this figure increased to 6.5% said they had faced such discrimination.
Four out of five workers (79%), who were born in a non-EU country stated that their foreign origin, from their nationality, skin colour and accent, to their religion and/or clothing style, was the basis of the discrimination.
While men born abroad stated that their level of the job was now either the same (50.3%) or higher (32%) than their last job before migration, almost one in four non-Belgian women (23%) now have a job at a lower level than before they moved to Belgium.