Belgium is among the most ambitious European countries when it comes to people wanting to become self-employed in the future, either as a first or secondary occupation.
Almost a quarter of Belgians (24.4%) see themselves becoming independent at some point in their life, putting Belgium in the top four European countries surveyed by HR services provider SD Worx, and on the same level as the UK and the Netherlands.
"Belgians do not lack the ambition to become self-employed. On a European level, Belgians certainly score well in terms of ambition," said Elke Schreurs, SD Worx manager in charge. "The share is only higher in France, where one-third wants to become self-employed one day."
The figure is particularly high among young Belgian people, as almost half (46%) of under-25s see themselves starting up as self-employed in the future.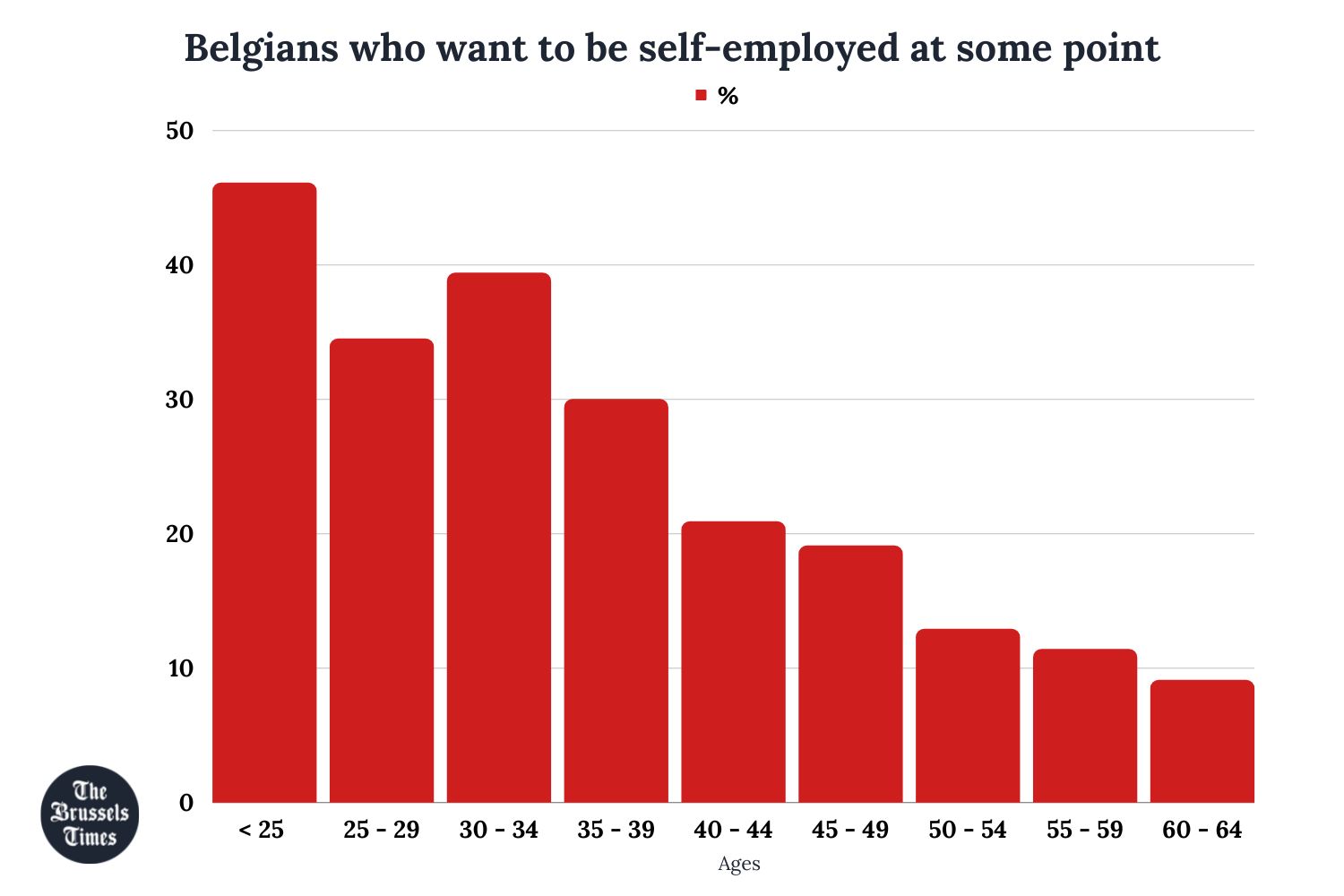 "This is also possible in a secondary occupation, even at a later age," Schreurs said. Those aged between 30 and 34 are the second-most ambitious (39.4%).
While Belgium is among the top European countries when it comes to wishing to become independent, Finland and Germany have the fewest candidates for self-employment, with 14.1% and 19.5% respectively. However, the employment conditions should also be taken into account – Finland and Germany's lower desire to become independent might also be read as a contentment with the employment structure.
Related News
Schreurs stressed that while many self-employed people who manage their company have an enormous drive to maximise the growth of their company and want to build up a buffer to be able to invest, they should not limit their own remuneration.
"It's best to think ahead for financial security, in consultation with their accountant," referring to the accumulation of supplementary pension.