Extreme heat is lasting for longer than usual as it is felt across the whole of Europe – making the issue of drought a regular in headlines across the continent. However, a new map posted by an EU agency shows just how alarming the situation is.
For weeks now, the effects of the extremely warm and dry weather have made headlines in large-scale forest fires that have been raging across southern Europe, with videos and images showing green spaces turn yellow and orange as flames lick the trees. However, the latest map of the European Drought Observatory showed the entire continent is colouring orange, and even red.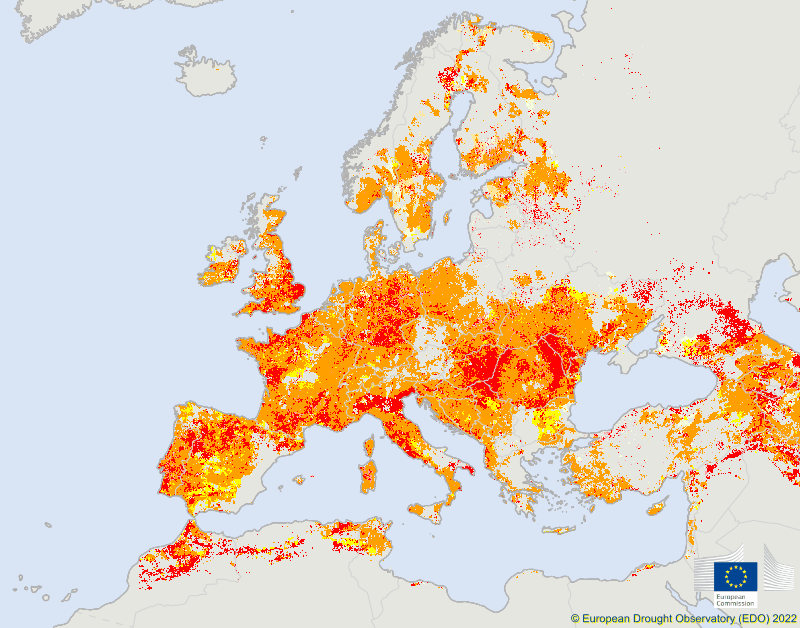 It showed that 47% of the EU territory is under so-called "warning" conditions (coloured orange on the map), meaning there is a deficit of moisture in the soil, while 17% is facing an "alert"condition (red) and are facing severe water deficiency and an anomaly in the vegetation condition is observed.
The Combined Drought Indicator takes into account the precipitation levels, soil moisture and quantifies the fraction of the solar radiation absorbed by live leaves for the photosynthesis activity. The map is based on data gathered during the third part of July 2022.
This warning comes on top of a previous report by the EU's Copernicus Climate Change Service, which stated that last month was one of the three warmest Julys on record globally. The month was also the driest July in 137 years in Belgium.
Concerning water levels
While Belgium continues with its tactic not to impose new drought measures and Brussels is not restricting water consumption, 93 of the 96 French departments have taken water conservation measures, as more than 100 municipalities in the country have run out of tapwater.
Water resources in Spain are also at an all-time low, while the river Po in Italy has dropped to a tenth of its normal level.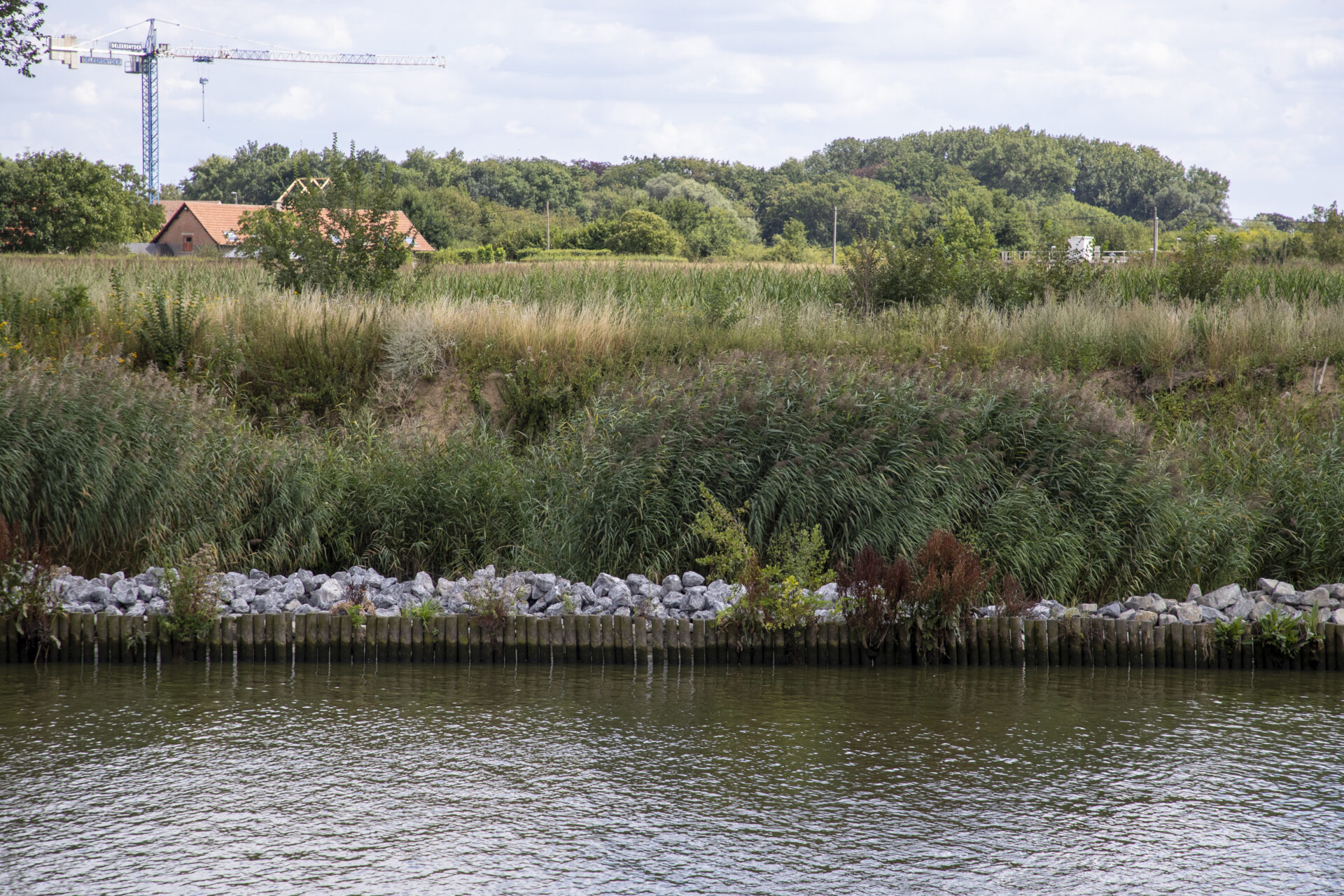 Closer to home, the severely low flow of the Rhine River in the Netherlands, which connects Germany to Antwerp, is a concern for the European Drought Observator, which published a report about the situation on the ground. The country last week announced a national water shortage.
Related News
"It is affecting commercial navigation, dike stability in the peatland areas in the western part of the country, and causing related - still manageable - problems such as water distribution difficulties and sea water intrusion throughout the strongly interconnected water system," the report read.
According to the European Drought Observator, the forecast for the coming months still points at drier-than-normal conditions, meaning the end of the period of drought may not yet be in sight.