Marta* and Olha* are currently residing in the Polish countryside, near Warsaw. Marta, who was born in Mariupol on Ukraine's south-eastern coast, used to live in Kyiv with her boyfriend; Olha was in Kyiv alone when Russian forces invaded on the morning of 24 February.
Over 1.5 million refugees have so far fled the country as Russia continues its offensive and attacks big such as Kyiv, Kharkiv, or Kherson (now captured).
"My father is a soldier in Mariupol," Marta explains. "He called me to say I must urgently pack my clothes and things and leave Kyiv." At that moment, Marta and her boyfriend called Olha to leave the city together.
With their two cats, they headed to a private house outside of Kyiv, where they thought it would be "more or less safe". But as soon as they went outside, they heard the sound of bombs and saw smoke. They realised that this wasn't a safe place at all – still too close to the capital Kyiv, the focus of Russian military efforts.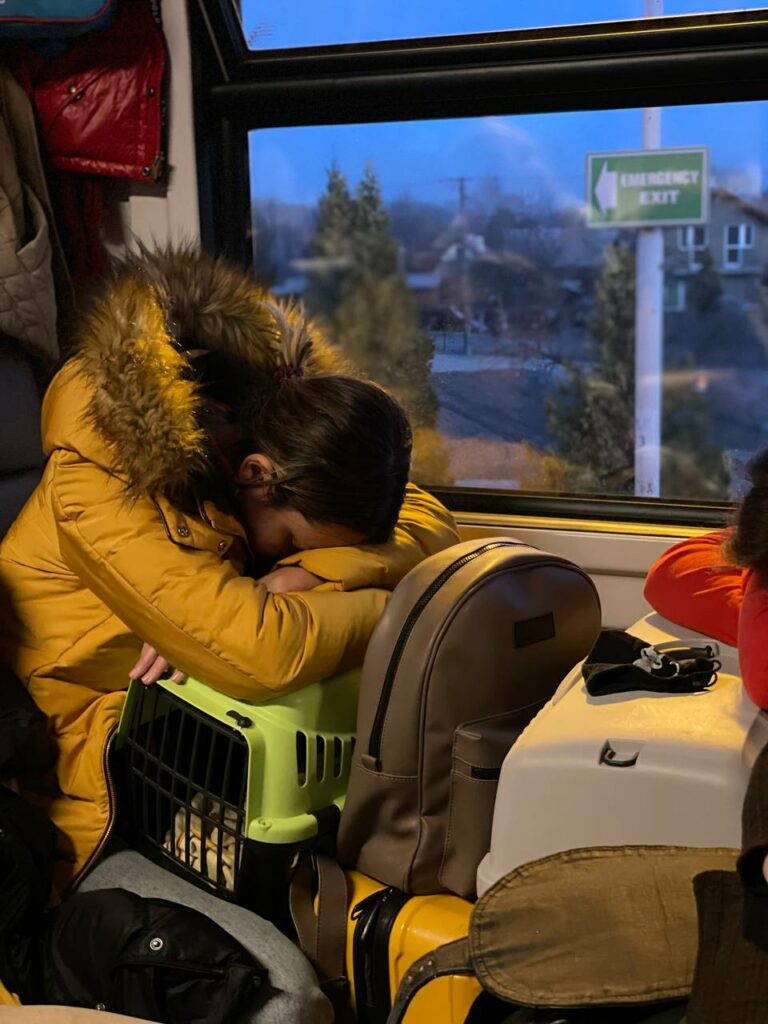 After many fraught hours, the pair considered their options but could think of nowhere that was sheltered from the Russian assault: "We were checking the news to see where was relatively safe." They went to Vinnytsia, southeast of Kyiv, where they tried to go to sleep around midnight. But at 03:00 they heard the air raid sirens outside. After a sleepless night, they headed to Lviv where they caught a train to Przemyśl, Poland.
Their first night in Poland was spent with strangers who opened up their homes to Ukrainian refugees. "As soon as you cross the border, you know you are safe," Olha explained. "But you don't know what to do, where to sleep, what to eat. The people there don't know you, but they gave us a place to stay, food, transport, papers, everything we needed."
The guilt of leaving
But even in safety, it wasn't easy. "When we came to Poland, we thought every sound outside was danger. You have to constantly remind yourself that you are safe now. It was very hard."
And while the two women had managed to reach a secure location, almost all of their friends and family are still in Ukraine. "It's a horrible feeling to be in the safe place," Marta said. "You feel guilty because a lot of people are dying while protecting our country. We are trying to help people who want to leave."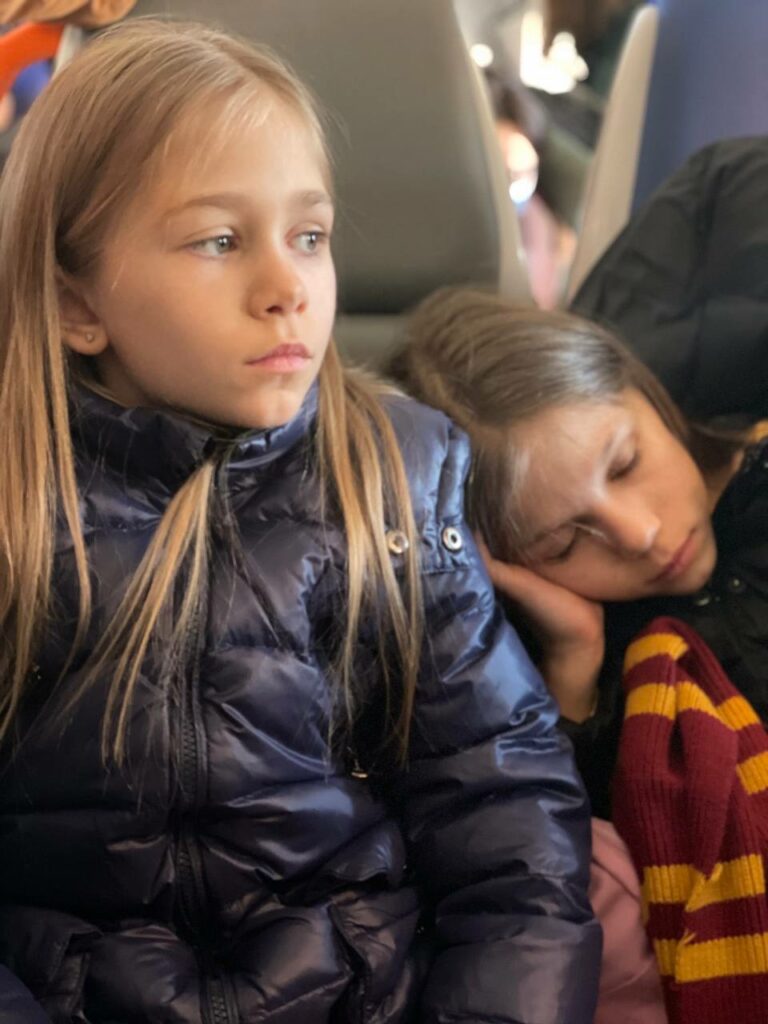 "You can't do anything to help, just communicate with them. But they are fighting and you're not even there," Olha added. "You understand that your parents are happy that you are safe, but that's no consolation."
"Even my friends who are hiding in bunkers feel bad because they can't do anything. They have signals and bombs around them and they think they are bad because they can't do anything. It's like a nightmare... I want to help, somehow. But I don't know how."
A glimmer of hope
A testament to the valiance of the Ukrainian defence, Olha refuses to give up hope: "We believe that we will go back to our country, that we'll be free from Russians. And our country will be great, we will make it even better than it was. We have such a strong nation. Our men fight tanks without anything, just their bare hands and bodies."
Indeed, the onslaught of Putin's offensive has so far been unable to topple cities that Russian forces clearly underestimated. Like a terrible retelling of David and Goliath, the world has marvelled at the spirit of Ukrainian armed forces and citizens. There has been a global outpouring of support for the beleaguered nation, defiant in the face of such a brutal affront.
"I get a lot of messages from people from other countries, even people that I met once in my life, saying they will help you," she adds. "We can feel support from a lot of countries. It is inspiring, it gives Ukrainians strength. The world is on our side."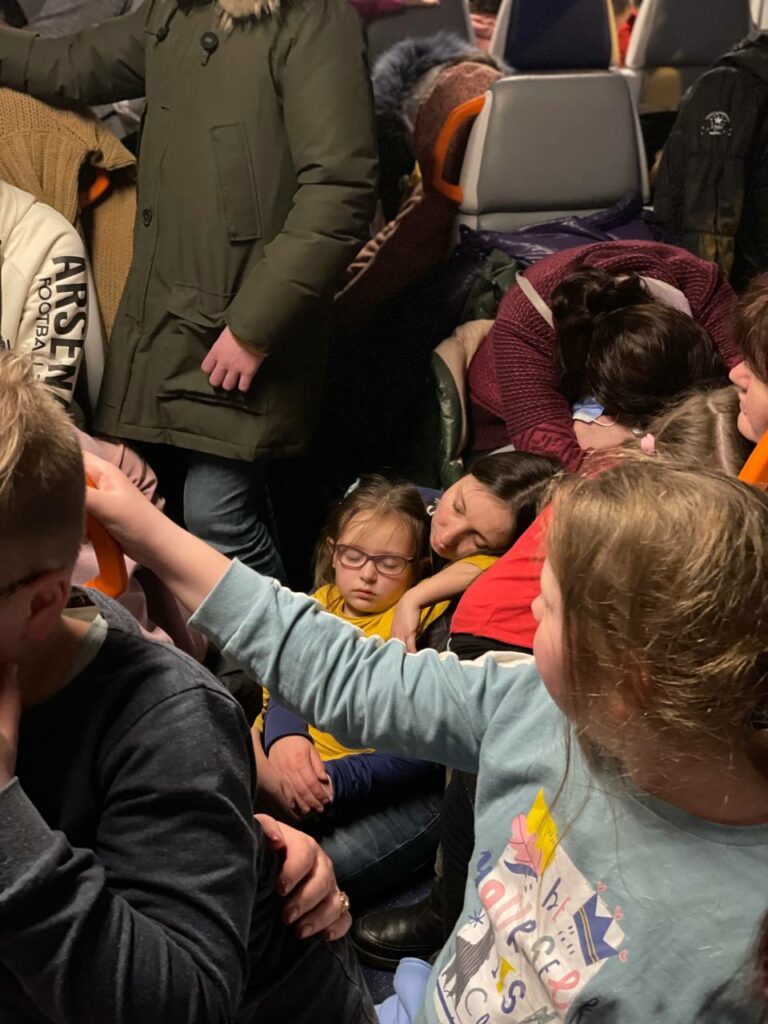 *To protect Olha and Marta, they are referred to by their first names only. Their full names are known to the editors.